Correction to: Oxymatrine Inhibits Bocavirus MVC Replication, Reduces Viral Gene Expression and Decreases Apoptosis Induced by Viral Infection
In the original version of Fig.
2
, the marker line between column 2 and column 6 is redundant (Fig.
2
A), and MVC label and MVC/OMT label were accidentally swapped (Fig.
2
B). The correct Fig.
2
is provided below.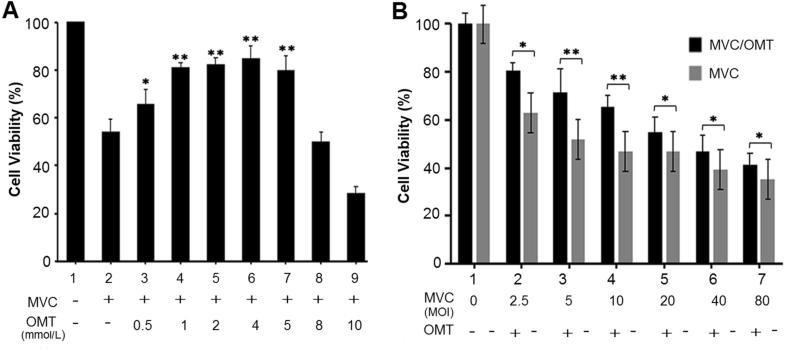 Copyright information
© Wuhan Institute of Virology, CAS 2019