Abstract
A simple colorimetric method is demonstrated for the quantitative detection of aliphatic biogenic amines, putrescine and cadaverine using ninhydrin. The protocol is based on the formation of a complex equivalent to that of Ruhemann's purple with a molar ratio of 1:2.5 between putrescine and ninhydrin which exhibited an absorption peak at 564 nm. The observation was theoretically verified using density functional theory (DFT). It is observed that the colorimetric detection protocol was rapid at 80 °C. Putrescine and cadaverine exhibited a similar colour on reaction with ninhydrin at pH 8.0, since the structure of both the biogenic amines is quite similar except for an addition of a methylene group, a distinguishable colour change was not observed. The analytical response was studied at 564 nm and 570 nm for putrescine and cadaverine respectively. Putrescine exhibited a linear range of 25–150 ppm, while cadaverine showed a non-linear range of 35–150 ppm. The detection limit for putrescine and cadaverine was observed to be 10 ppm and 40 ppm respectively. The specificity of the method was tested employing nine amino acids in comparison with that of aliphatic biogenic amines.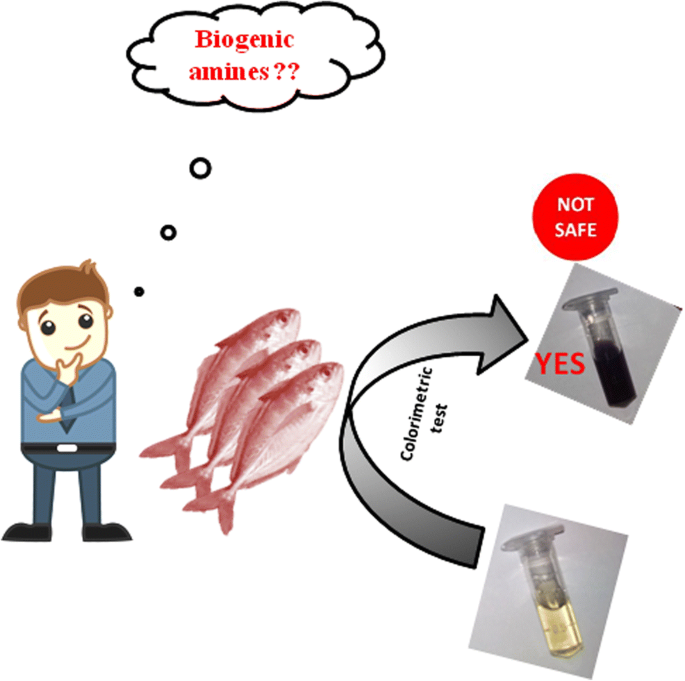 This is a preview of subscription content, log in to check access.
Access options
Buy single article
Instant access to the full article PDF.
US$ 39.95
Price includes VAT for USA
Subscribe to journal
Immediate online access to all issues from 2019. Subscription will auto renew annually.
US$ 99
This is the net price. Taxes to be calculated in checkout.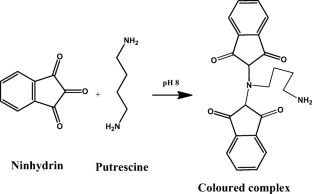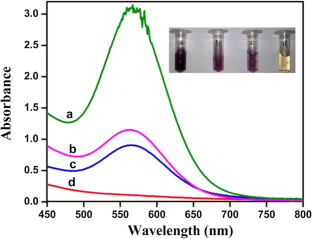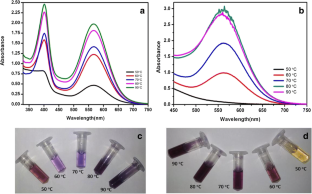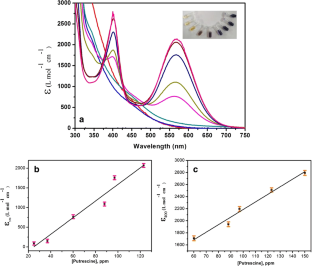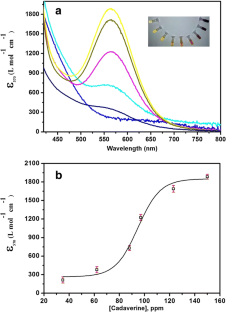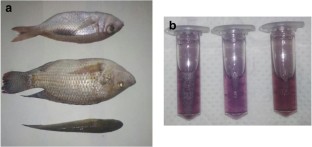 Funding
This work is financially supported by the SERB in the form of early career research grant (ECR) [ECR/2018/002035] (KG) and CSIR-Central Electrochemical Research Institute in the form of start-up research grant, (Project Number: IHP-0111).
Ethics declarations
Conflict of Interest
S. Sudalaimani declares that he has no conflict of interest. A. Esokkiya declares that he has no conflict of interest. Shekhar Hansda declares that he has no conflict of interest. C. Suresh declares that he has no conflict of interest. P. Tamilarasan declares that he has no conflict of interest. K. Giribabu declares that he has no conflict of interest.
Ethical Approval
This article does not contain any studies with human participants or animals performed by any of the authors.
Informed Consent
Informed consent is not applicable to this study.
Additional information
Publisher's Note
Springer Nature remains neutral with regard to jurisdictional claims in published maps and institutional affiliations.
Electronic supplementary material
About this article
Cite this article
Sudalaimani, S., Esokkiya, A., Hansda, S. et al. Colorimetric Sensing of Putrescine and Cadaverine Using Ninhydrin as a Food Spoilage Detection Reagent. Food Anal. Methods 13, 629–636 (2020). https://doi.org/10.1007/s12161-019-01671-9
Received:

Accepted:

Published:

Issue Date:
Keywords
Biogenic amines

Putrescine

Cadaverine

Ninhydrin

Food spoilage