Abstract
Proteins play different and essential roles in the human organism. Containing essential amino acids, proteins, and minerals, beef is considered the main source of protein in human nutrition. It is generally accepted that the protein profile is directly correlated to tenderness and beef pigmentation and is also related to its organoleptic properties. In the present work, it is demonstrated the changes in protein profile, differences of metal concentrations, and how metals bonded to proteins can vary during the ripening phase, evaluated over a 14-day beef aging period. The proposed extraction procedure indicated 85% efficiency, preserving the metal-protein structure. Seventeen protein bands were detected using SDS-PAGE, and a 43-kDa band was found to be the most intense. The arrangement of SDS-PAGE and SEC-ICP-MS results indicated the possible links between minerals and organic functional molecules, such as Ca to troponin, Cu and Zn to albumin, and Fe to myoglobin and hemoglobin.
This is a preview of subscription content, log in to check access.
Access options
Buy single article
Instant unlimited access to the full article PDF.
US$ 39.95
Price includes VAT for USA
Subscribe to journal
Immediate online access to all issues from 2019. Subscription will auto renew annually.
US$ 99
This is the net price. Taxes to be calculated in checkout.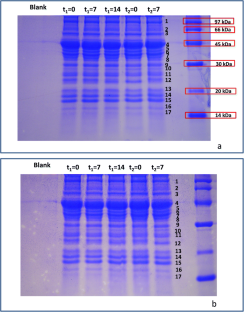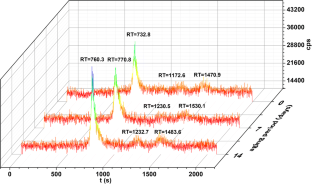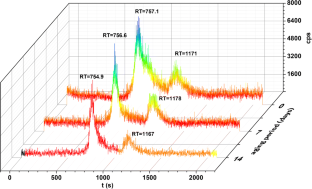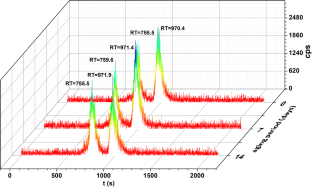 References
AOAC, Association of Official Analytical Chemists (2006) Official methods of analysis of AOAC international. AOAC International, Gaithersburg

Baldassini WA, Braga CP, Chardulo LAL, Silva JAV, Malheiros JM, Albuquerque LG, Fernandes TT, Padilha PM (2015) Bioanalytical methods for the metalloproteomics study of bovine longissimus thoracis muscle tissue with different grades of meat tenderness in the Nellore breed (Bos indicus). Food Chem 169:65–72

Bradford MM (1976) A rapid and sensitive method for the quantitation of microgram quantities of protein utilizing the principle of protein-dye binding. Anal Biochem 72:248–254

Carlez A, Veciana-Nogues T, Cheftel JC (1995) Changes in color and myoglobin of minced beef meat due to high-pressure processing. Food Sci Technol 28:528–538

Colle MJ, Doumit ME (2017) Effect of extended aging on calpain-1 and -2 activity in beef longissimus lumborum and semimembranosus muscle. Meat Sci 131:142–145

Ewans GW (1973) Human Nutrition Laboratory, Agricultural Research Service, US Department of Agriculture, USA. Copper homeostasis in the mammalian system. Physiol Rev 53:535–570

FAO (2011) Quality assurance for animal feed analysis laboratories. FAO Animal Production and Health Manual No. 14. Rome

Georgetis S, Anderson S, Plantz M, Nham TT (2009) Cool plasma technique for the ultratrace level determination of 56Fe, 40Ca, 39K, 7Li, 24Mg and 23Na for semi-conductor applications. www.varianinc.com/osi/icpms/atwork/icpms7.htm. Accessed on 12 Dec 2011

Gómez-Ariza JL, Arias-Borrego A, García-Barrera T (2006) Multielemental fractionation in pine nuts (Pinus pinea) from different geographic origins by size-exclusion chromatography with UV and inductively coupled plasma mass spectrometry detection. J Chromatogr A 1121:191–199

Gonçalves AM, Fernandes KG, Ramos LA, Cavalheiro ETG, Nóbrega JA (2009) Determination and fractionation of barium in Brazil nuts. J Braz Chem Soc 20:760–796

Henchion MH, McCarthy M, Resconi VC, Troy D (2014) Meat consumption: trends and quality matters. Meat Sci 98:561–568

Henchion MH, McCarthy M, Resconi VC (2017) Beef quality attributes: a systematic review of consumer perspective. Meat Sci 128:1–7

Kannamkumarath SS, Wrobel K, Caruso JA (2002) HPLC-ICP-MS determination of selenium distribution and speciation in different types of nut. Anal Bioanal Chem 373:454–460

Kennedy ML, Gibney BR (2001) Metalloprotein and redox protein design. Curr Opin Struct Biol 11:485–490

Kroll MH, Elin RJ (1985) Relationships between magnesium and protein concentrations in serum. Clin Chem 31:244–246

Lametsch R, Roepstorff P, Bendixen E (2002) Identification of protein degradation during post-mortem storage of pig meat. J Agric Food Chem 50:5508–5512

Lametsch R, Roepstorff P, Møller HS, Bendixen E (2004) Identification of myofibrillar substrates for μ-calpain. Meat Sci 68:515–521

Lana A, Zolla L (2016) Proteolysis in meat tenderization from the point of view of each single protein: a proteomic perspective. J Proteome 147:85–97

Lomiwes D, Farouk MM, Wu G, Young OA (2014) The development of meat tenderness is likely to be compartmentalized by ultimate pH. Meat Sci 96:646–651

Martins CS (2009) Troponina: Estrutura, fisiopatologia e importância clínica para além da isquemia miocárdica. Arq Med 23:221–240

Morzel M, Terlouw C, Chambon C, Micol D, Picard B (2008) Muscle proteome and meat eating qualities of Longissimus thoracis of "Blonde d'Aquitaine" young bulls: a central role of HSP27 isoforms. Meat Sci 78:297–304

Naozuka J, Marana SR, Oliveira PV (2010) Water-soluble Cu, Fe, Mn and Zn species in nuts and seeds. J Food Compos Anal 23:78–85

NRC, National Research Council (2007). Committee on nutrient requirements of small ruminants. Board on agriculture and natural resources. Division on Earth and life studies. Nutrient requirements of small ruminants: sheep, goats, cervids, and new world camelids. The National Academies Press, Washington D.C.

Potter JD, Gergely J (1975) The calcium and magnesium binding sites on troponin and their role in the regulation of myofibrillar adenosine triphosphatase. J Biol Chem 250:4628–4633

Romani A (2007) Regulation of magnesium homeostasis and transport in mammalian cells. Arch Biochem Biophys 458:90–102

Romani AMP (2011) Cellular magnesium homeostasis. Arch Biochem Biophys 512:1–23

Sans P, Combris P (2015) World meat consumption patterns: an overview of last fifty years (1961-2011). Meat Sci 109:106–111

Santos FA, Lima PM, Neves RCF, Moraes PM, Pérez CA, Silva MOA, Arruda MAZ, Castro GR, Padilha PM (2011) Metallomic study on plasma samples from Nile tilapia using SR-XRF and GFAAS after separation by 2D PAGE: initial results. Microchim Acta 173:43–49

Sgarbieri VC (1996) Proteínas em alimentos protéicos: propriedades, degradações e modificações. Varela, São Paulo

Smith DW (1990) Inorganic substances: a prelude to the study of descriptive inorganic chemistry. Cambridge University Press, Cambridge

Spuznar J, Makarov A, Pieper T, Keppler BK, Lobinski R (1999) Investigation of metallodrug-protein interactions by size-exclusion chromatography coupled with inductively coupled plasma mass spectrometry (ICP-MS). Anal Chim Acta 387:135–144

Troy D, Kerry JP (2010) Consumer perception and the role of science in meat industry. Meat Sci 86:214–226

Zhao C, Zan L, Wang Y, Updike SM, Liu G, Bequet BJ, Baldwin LR VI, Song J (2014) Functional proteomic and interactome analysis of proteins associated with beef tenderness in Angus cattle. Livest Sci 161:201–209
Acknowledgments
The authors would like to thank National Council for Scientific and Technological Development (CNPq) for the fellowships provided to R. Carapelli, A.F. Oliveira, and A.R.A. Nogueira (300880/2017-0, 409852/2018-0, 308178/2018-1).
Funding Information
The study was funded by São Paulo Research Foundation (FAPESP 2006/59083-9, 2018/26145-9).
Ethics declarations
Conflict of Interest
Rodolfo Carapelli declares that he has no conflict of interest. Aline Fernandes de Oliveira declares that she has no conflict of interest. Rodrigo Giglioti declares that he has no conflict of interest. Rymer Ramiz Tullio declares that he has no conflict of interest. Renata Tieko Nassu declares that she has no conflict of interest. Marcia Cristina Sena Oliveira declares that she has no conflict of interest. Ana Rita Araujo Nogueira declares that he has no conflict of interest.
Informed Consent
Not applicable (humans are not involved).
Ethical Approval
The Ethical Committee of Embrapa Pecuária Sudeste approved all experimental and animal protocols (CEUA/CCPSE, Protocol No. 04/2011 and PRT 02/2015). Animal and experimental procedures were carried out following the guidelines provided by the Institutional Animal Care and Use Committee Guidelines of Embrapa Pecuária Sudeste ethics committee (São Carlos, São Paulo, Brazil).
Additional information
Publisher's Note
Springer Nature remains neutral with regard to jurisdictional claims in published maps and institutional affiliations.
About this article
Cite this article
Carapelli, R., de Oliveira, A.F., Giglioti, R. et al. Calcium, Fe, Cu, Zn, and Mg Fractionation in In Natura and Aged Beef Samples by Bioanalytical Methods. Food Anal. Methods 13, 186–194 (2020). https://doi.org/10.1007/s12161-019-01560-1
Received:

Accepted:

Published:

Issue Date:
Keywords
Beef aging

Protein extraction

Sample preparation

SDS-PAGE

SEC-ICP-MS