This is a preview of subscription content, log in to check access.
Access options
Buy single article
Instant access to the full article PDF.
US$ 39.95
Price includes VAT for USA
Subscribe to journal
Immediate online access to all issues from 2019. Subscription will auto renew annually.
US$ 99
This is the net price. Taxes to be calculated in checkout.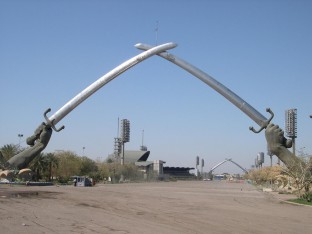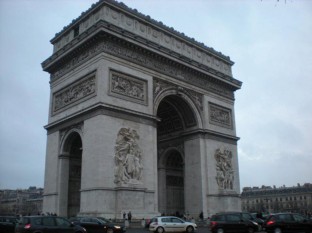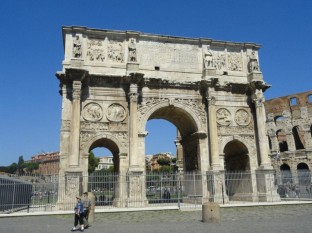 Notes
1.

A. D. Smith, Nationalism: Theory, Ideology, History, 2nd edn, Cambridge, 2010.

2.

K. Makiya (alias. S. al-Khalil), The Monument: Art and Vulgarity in Saddam Hussein's Iraq, London, 1991, p. 134.

3.

See for example, M. A. Zaho, Imago Triumphalis: the function and significance of triumphal imagery for Italian Renaissance rulers, New York, 2004. E. Macaulay-Lewis, 'The architecture of memory and commemoration', Classical Receptions Journal 8, 2016, pp. 447–78. J. Power and H. Norrie, 'Australian Triumphal Arches and Settler Colonial Cultural Narratives', Fabrications 27, 2017, pp. 71–99.

4.

An example of this quite close to the Victory Arch's location in Baghdad is the series of ornamental gateways of the ancient Mesopotamian dynasties. The most famous of these is probably the Ishtar Gate, but other examples can be found across the territories once belonging to the Babylonian and early Achaemenid empires. Similar to a triumphal arch, the Ishtar Gate was meant to display the power of the ruler, the city and its chief god Marduk on a monumental scale, and it formed part of a processional route. However, unlike a triumphal arch it served as an integrated part of the city's fortification structures. S. Maul, 'Tor der Götter', Antike Welt 39, 2008, pp. 21–29.

5.

M. Beard, The Roman Triumph, Harvard, 2007, p. 46.

6.

F. S. Kleiner, A History of Roman Art, 2nd edn, Boston, 2010, p. 313.

7.

G. S. Sumi, Ceremony and Power: Performing Politics in Roma between Republic and Empire, Ann Arbor, 2005, pp. 29–35.

8.

Beard, The Roman Triumph, pp. 45–46.

9.

I. Östenberg, Staging the World: Spoils, Captives, and Representations in the Roman Triumphal Procession, Oxford, 2009, p. 274.

10.

11.

E. Dench, Romulus' Asylum: Roman Identities from the Age of Alexander to the Age of Hadrian, Oxford, 2005, p. 39. Beard, The Roman Triumph, p. 291.

12.

Beard, The Roman Triumph.

13.

14.

G. H. Sullivan, Not Built in a Day: Exploring the Architecture of Rome, New York, 2006, p. 134.

15.

Makiya, The Monument, p. 2.

16.

Makiya, The Monument, p. 3. A. Rohde, State-Society Relations in Ba'thist Iraq: Facing Dictatorship, London, 2010, p. 120.

17.

For a few examples, see J. McKay, 'Celebrating in the Streets: A Century of Triumphal Arches', Queensland Review 16, 2009, pp. 1–14. S. Brussels, Spectacle, Rhetoric and Power: The Triumphal Entry of Prince Philip of Spain into Antwerp, Amsterdam, 2012. J. Ogilby, The Relation of His Majestie's Entertainment Passing through the City of London to his Coronation with a Description of the Triumphal Arches and Solemnity, London, 1661.

18.

L. S. Stiber, E. Eusman and S. Albro, 'The Triumphal Arch and the Large Triumphal Carriage of Maximilian I: Two Oversized, Multi-block, 16th-century Woodcuts from the Studio of Albrecht Durer', The American Institute for Conservation, The Book and Paper Group Annual 14, 1995, pp. 62–85. A. Scobie, Hitler's State Architecture: The Impact of Classical Antiquity, University Park, 1990, p. 133.

19.

O. Bengio, Saddam's Word: Political discourse in Iraq, New York, 1998, p. 138.

20.

Makiya, The Monument, pp. 2–3.

21.

While this was not the main event on the square, there was a replica of the Ishtar gate on site.A. Baram, Culture, History and Ideology in the Formation of Ba'thist Iraq, 1968–89, London, 1991, p. 81.

22.

M. Marefat, 'Bauhaus in Baghdad: Walter Gropius master project for Baghdad University', Journal/International Working-Party for Documentation & Conservation of Buildings, Sites & Neighbourhoods of the Modern Movement (Docomomo), 35, 2006, pp. 78–86.

23.

Pliny, Natural History, XXXIV.12.

24.

The German appellation is also interesting as it was actually a German company that created the four swords for the monuments. The involvement of the German metallurgical industry was communicated to the press when it was discovered in 2003 that English company, the Morris Singer Foundry, still held a copy of Saddam's thumbprint from when they were commissioned to help construct the statue's arms and hands. R. Alleyne, 'UK Firm may have a Hand in Saddam's Fall', The Telegraph, 4 August 2003. http://www.telegraph.co.uk/news/uknews/1437919/UK-firm-may-have-a-hand-in-Saddams-fall.html. The Sunday Times, 'Saddam Hussein – Agenda', The Sunday Times via Factiva, 2003.

25.

S. Antoon, 'Bending History', Middle Eastern Report, 257, 2010, pp. 29–31.

26.

S. Yamada, Baghdad, 1979–83, Tokyo, 1985, p. 91.

27.

UN Security Council, Security Council resolution 598, 20 July 1987.

28.

S. Hussein, , Baghdad, 8 August 1989. C. C. El Dine, '"Qadisiyat Saddam": The gamble that did not pay off', in Writing the Modern History of Iraq: Historiographical and Political Challenges, ed. J. Tejel, P. Sluglett and R. Bocco, Singapore, 2012, p. 274.

29.

Baram, Culture, History and Ideology, p. 81.

30.

M. North, 'Public As Sculpture: From Heavenly City to Mass Ornament', in Art and the Public Sphere, ed. W. J. Thomas Mitchell, Chicago, 1992, p. 16. V. Turner, 'Social Dramas and Stories about Turner', Critical Inquiry 7/1, 1980, p. 142.

31.

Östenberg, Staging the World, p. 265.

32.

The Romans were not unfamiliar with holding triumphs to celebrate dubious victories. The rare few triumphs that followed civil wars, especially those in the transitional period between Republic and Empire, are significant here: the 46 BC triumphal extravaganza of Caesar after his victory against the sons of Pompei, Metellus Scipio and Cato the Younger in Africa; the triumphal procession of Octavian/Augustus in commemoration of his war against Anthony and Cleopatra, and especially the sea battle at Actium in 31 BC. Mary Beard also speaks of another two 'hollow military victories' in her monograph on the Roman tradition, namely, those of Caligula and Domitian, Caligula hiring actors to play German prisoners in his triumph while Domitian brought in fake spoils. She states that these 'despots' triumphs … literalize triumphal mimesis into sheer pretence.' Beard, The Roman Triumph, pp. 185–186.

33.

Makiya, The Monument, p. 15.

34.

This dual function as a place for military events, but also leisurely celebration, is highlighted by the often-quoted statement that the parade grounds were like 'Nuremberg and Las Vegas rolled into one'. Ibid., p. 51.

35.

See for example, A. Kaiser, The Urban Dialogue: An Analysis of the Use of Space in the Roman City of Empúries, Spain, Oxford, 2000. D. S. Harris and D. F. Ruggles, Sites Unseen: Landscape and Vision, Pittsburgh, 2007. E. Macaulay-Lewis, The City in Motion: Movement and Space in Roman Architecture and Gardens from 100 BC to AD 150, Oxford, 2007. T. M. O'Sullivan, Walking in Roman Culture, Cambridge, 2011.

36.

Only the foundations of this arch remain, but it is attested in the inscribed stone map, the Urbis Romae, as well as numerous coins from the early Roman Empire. L. B. Holland, 'The Triple Arch of Augustus', American Journal of Archaeology 50, 1946, pp. 52–59. E. M. Steinby, Lexicon Topographicum Urbis Romae, I, Rome, 1993, pp. 80–85.

37.

W. L. MacDonald, Architecture of the Roman Empire: An Urban Appraisal, II, New Haven, 1986, p. 75. Sullivan, Not Built in a Day, p. 264.

38.

S. Balaghi, Saddam Hussein: A Biography, Westport, 2006, p. 116. Other examples of this include the Shahīd Monument and the Monument to the Unknown Soldier.

39.

D. Sudjic, The Edifice Complex: How the Rich and Powerful Shape the World, London, 2005.

40.

41.

There were of course a number of building projects outside of Baghdad that served the same self-aggrandizing purpose. Take for example the rebuilding of Babylon with Saddam's name inscribed into the bricks to rival the claims of the rulers of Ancient Mesopotamia. J. Curtis, 'The present condition of Babylon', in Babylon: Wissenskultur in Orient und Okzident, ed. E. Cancik-Kischbaum, M. van Ess and J. Marzahn, Berlin, 2011, p. 6.

42.

These numbers are derived from P. Razoux, La guerre Iran-Irak, 1980–1988: Première guerre du Golfe, Paris, 2013.

43.

Saddam was not the first ruler to do this and architecture was used to reflect and alter nationalist discourse from the years of the Iraqi monarchy and their great redevelopment project for Baghdad. C. Pieri, 'Editing Out the Architectural History of Modern Iraq: Aspects of the academic discourse (1950s–1980s)', International Journal of Contemporary Iraqi Studies 9, 2015, pp. 7–20.

44.

D. R. Khoury. Iraq in Wartime: Soldiering, Martyrdom, and Remembrance, Cambridge, 2013, p. 3.

45.

M. T. Bernhardsson, 'Visions of Iraq: Modernizing the past in 1950s Baghdad', in Modernism and the Middle East: Architecture and politics in the twentieth century, ed. S. Isenstadt and K. Rizvi, Seattle, 2008, p. 92.

46.

Khoury, Iraq in Wartime, p. 165.

47.

M. Roy, 'Saddam's Arms', Public 28, 2003, pp. 56–76.

48.

W. S. Ellis, 'The New Face of Baghdad', National Geographic, 167, 1985, pp. 80–119.

49.

S. Daghir, 9508, 8 November 1988, p. 10.

50.

This mosque is now named the Umm al-Qurā, or Mother of all Villages, Mosque. N. Rosen, Aftermath: Following the Bloodshed of America's Wars in the Muslim World, New York, 2010, p. 37. Another famous mosque planned under Saddam is the al-Rahman Mosque, which remains uncompleted. He had also planned to build the Great Saddam Mosque, meant to be the largest in all the world, but this one was hardly underway when Saddam's regime fell. A. Cockburn and P. Cockburn, Saddam Hussein: An American Obsession. London, 2002, p. 129.

51.

For an in-depth analysis of the Iraqi view of the war, see K. M. Woods, The Mother of all Battles: Saddam Hussein's strategic plan for the Persian Gulf War, Annapolis, 2008.

52.

Beyond the architectural features, the mosque also featured a Koran written in the blood of Saddam gradually donated over multiple years. Sudjic, The Edifice Complex, p. 4.

53.

Makiya, The Monument, p. 29.

54.

In their article for the second edition of the Encyclopaedia of Islam, Streck, Lassner and Veccia Vaglieri compare the evidence for a number of different probable dates for the battle and conclude that Muḥarram 15/February–March 636 is the date to be preferred for the Battle of al-Qādisiyya. M. P. Streck, J. Lassner and L. V. Vaglieri, 'al-Ḳādisiyya', in Encyclopaedia of Islam, 2nd edn, ed. P. Bearman, T. Bianquis, C. E. Bosworth, E. van Donzel and W. P. Heinrichs, Leiden, 2016. http://referenceworks.brillonline.com/entries/encyclopaedia-of-islam-2/al-kadisiyya-COM_0412.

55.

N. Al-Sayyad, 'Identity, culture and urbanism', in The Territories of Identity, ed. S. Bandyopadhyay and G. G. Montiel, London, 2013, p. 142.

56.

It is important to note here that Islamic architecture and rounded arches were not mutually exclusive, and the triumphal arch was adopted in several Islamic structures, most prominently in the Gateway to the Great Mosque of Mahdiya erected by the Fatimids. Surrounded by remnants of earlier Roman occupation, the Fatimids would have been familiar with the architectural forms through examples like the Arch of Marcus Aurelius in Oea. M. H. Alami, The Origins of Visual Culture in the Islamic Tradition, London, 2015, pp. 122–3; 130.

57.

Makiya, The Monument, pp. 1–2.

58.

59.

60.

For an analysis of this phenomenon in Iran, particularly analysing the actions of the last Shah at Persepolis, see T. Grigor, 'Orientalism & Mimicry of Selfness: Archeology of the Neo-Achaemenid Style', in Les Orientalismes en Architecture à l'Épreuve des Savoirs Archéologiques, Historiques, Techniques et Artistiques, ed. N. Oulebsir and M. Volait, Paris, 2009, pp. 273–91.

61.

D. Alexander, 'Swords and Sabers during the Early Islamic Period', Gladius 21, 2001, p. 349.

62.

Makiya, The Monument, p. 72.

63.

R. D. Sack, Human Territoriality: Its Theory and History, Cambridge, 1986, p. 5.

64.

S. Alianak, Middle Eastern Leaders and Islam: A Precarious Equilibrium, New York, 2007, p. 100.

65.

Makiya, The Monument, p. 6.

66.

H. Honour and J. Fleming, A World History of Art, 7th edn, London, 2015, p. 202.

67.

R. Brilliant and D. Kinney, Reuse Value: Spolia and Appropriation in Art and Architecture from Constantine to Sherrie Levine, Burlington, 2011, p. 1.

68.

This sense of architectural spoliation can also be seen extended beyond Roman Emperors, to the use of Roman materials for the building of Mosques across the extended Roman Empire in the Near East and North Africa. M. Greenhalgh, Constantinople to Córdoba: Dismantling Ancient Architecture in the East, North Africa and Islamic Spain, Leiden, 2012. An example is the use of columns from Roman villas in the construction of the 7th-century Great Mosque of Kairouan. M. Greenhalgh, Marble Past, Monumental Present: Building with Antiquities in the Mediaeval Mediterranean. Leiden, 2009, p. 177.

69.

J. Rohmann, 'Die spätantiken Kaiserporträts am Konstantinsbogen in Rom', Mitteilungen des Deutschen Archäologischen Instituts, 105, 1998, pp. 265–267. J. Elsner, 'From the Culture of Spolia to the Cult of Relics: The Arch of Constantine and the Genesis of Late Antique Forms', Papers of the British School at Rome, 68, 2000, p. 163.

70.

Andrea Mantegna used the descriptions of Roman triumphal spolia in the works of Roman Authors like Plutarch and Appian, to create his own painting the Triumphs of Caesar at the end of the fifteenth century. J. Manca, Andrea Mantegna and the Italian Renaissance, London, 2006, p. 124.

71.

Also part of his jihad propaganda was his creation of a fake lineage connecting him to the prophet. This claimed status of ashraf or sadat supported his claim as the saviour of the Arab world. This all formed part of a wider scheme of legitimation, where he attempted to cater to both nationalist and pan-Islamist ideology. J. Krieger, The Oxford Companion to Politics of the World, Oxford, 1993, p. 474.

72.

Pliny, Natural History, XXXIV.14.

73.

T. C. G. Thornton, 'The Destruction of Idols – Sinful or Meritorious', The Journal of Theological Studies 37/1, 1986, p. 122. A. Tinniswood, Visions of Power: Ambition and Architecture from Ancient Times to the Present, London, 1998, p. 85. R. Hughes, 'The Forever City', The Wall Street Journal, 28 October 2011. http://www.wsj.com/articles/SB100014240.

74.

M. Belozerskaya, Medusa's Gaze: The Extraordinary Journey of the Tazza Farnese, Oxford, 2012, p. 50. J. Logie, Waterloo: La Campagne de 1815, Bruxelles, 2003, p. 202.

75.

S. Hussein, , Baghdad, 22 April 1985.

76.

Makiya, The Monument, p. 3.

77.

H. Z. Lopata and D. R. Maines, Friendship in Context, Greenwich, 1990, p. 226.

78.

S. Midford, The Triumph of Ambition: The Evolution of Roman Triumphal Honours from Ephemeral Spectacle to Enduring Monument, MA Thesis, Melbourne, 2007.

79.

P. V. Jones and K. C. Sidwell, The World of Rome: An Introduction to Roman Culture, Cambridge, 1997, p. 87.

80.

D. G. Kyle, Sport and Spectacle in the Ancient World, Chichester, 2014, p. 297.

81.

J. Sassoon, Saddam Hussein's Ba'th Party: Inside an Authoritarian Regime, Cambridge, 2012, pp. 138.

82.

For more a more detailed analysis of how martyrs became elevated above other citizen soldiers by the Iraqi state in this time, see Khoury, Iraq in Wartime, pp. 163–72.

83.

Augustus, Res Gestae Divi Augusti, I.5.

84.

D. Cook, Martyrdom in Islam, Cambridge, 2007, p. 16.

85.

Antoon, Bending History, p. 29.

86.

M. J. Mūsawī, Reading Iraq: Culture and Power and Conflict, London, 2006, p. 78.

87.

D. Lowenthal, The Heritage Crusade and the Spoils of History, Cambridge, 1998, p. 59.

88.

89.

K. Makiya (alias. S. al-Khalil), Republic of Fear: The Inside Story of Saddam's Iraq, New York, 1989, p. 100.

90.

The Tanker War was a battle fought over dominance and territory within the Gulf region between Iran and Iraq from 1984 to 1988.

N. El-Sayed El-Shazly, The Gulf Tanker War: Iran and Iraq's Maritime Swordplay, New York, 1998.

91.

E. Podeh, 'From Indifference to Obsession: The Role of National State Celebrations in Iraq, 1921–2003', British Journal of Middle Eastern Studies 37/2, 2010, p. 196.

92.

A. Rossi, The Architecture of the City, Cambridge, 1984, pp. 22–3.

93.

Podeh, 'From Indifference to Obsession', p. 196.

94.

95.

Mūsawī, Reading Iraq, p. 82.

96.

97.

For more on Saddam's leader cult, see Sassoon, Saddam Hussein's Ba'th Party, pp. 162–92.

98.

Augustus, Res Gestae, I.1.

99.

A key example of this was the destruction of the Statue of Saddam at Firdos Square and its replacement by Bassem Hamad al-Dawiri's statue symbolizing the Iraqi state and the unity of its various ethnic groups. R. Harrison, Heritage: Critical Approaches, New York, 2013, pp. 176–7.

Similar events occurred in Post-Soviet Russia. In Budapest, the bronze statue of Stalin in the park of Városliget was demolished to boot level by the local populous in 1956 and was replaced in 2006 by a revolutionary monument. E. Balas, Will to Freedom: A Perilous Journey Through Fascism and Communism, New York, 2000, p. 363.

In Iran, the statues of the Qajar Shah's were torn down in the 1953 revolution, and those of the Pahlavi Shah's in the 1979 revolution. An interesting comparison can be made at the Saʽdābād complex, where the White Palace of Mohammad Reza Pahlavi Shah was repurposed as a museum, but the statue just outside was torn down to thigh level. However, there has been talk since 2006 of possibly reviving this statue. S. Sadigh, 'Statues of Saʽd Abad Palace in Tehran to be Revived', Payvand Iran News, 20 November 2006. http://www.payvand.com/news/06/nov/1246.html.

100.

However, Saddam's flags atop the monuments were removed by American troops during the 2003 invasion (personal Communication with Diane Siebrandt, 12 January 2016).

101.

102.

103.

104.

J. C. Quinn, 'A Carthaginian perspective on the Altar of the Philaeni', in The Punic Mediterranean, ed. J. C. Quinn and N. C. Vella, Cambridge, 2014, pp. 169–79.

105.

106.

107.

A. al-Mousawi as cited in Myers, 'Iraq Restores Monument Symbolizing Hussein Era'.
About this article
Cite this article
Van de Ven, A. Triumph (re-)Imagined: Saddam's Monument to Victory. Int class trad 27, 112–134 (2020). https://doi.org/10.1007/s12138-018-0495-5