Abstract
Regional odontodysplasia (RO) is a rare dental anomaly of unknown etiology that can affect both deciduous and permanent dentition. RO is characterized by severe hypoplasia of enamel and dentin, and teeth affected are friable and more susceptible to caries and fractures. Most of the lesions occur in the anterior maxilla and correlation with clinical and radiographic features is essential to provide a correct diagnosis. The major criteria for diagnosis are predominantly based on radiography, which shows presence of large pulp chambers and a marked reduction in the radiopacity of enamel and dentin, making the distinction between these mineralized structures difficult. Early diagnosis is important to minimize future sequels and allow preventive or conservative treatment. The therapeutic approach of the RO should be based on the degree of severity of the anomaly and in the individual functional and aesthetic needs of each case. A classic case of RO affecting the maxilla is exemplified in this Sine Qua Non Radiology–Pathology article.
This is a preview of subscription content, log in to check access.
Access options
Buy single article
Instant access to the full article PDF.
US$ 39.95
Price includes VAT for USA
Subscribe to journal
Immediate online access to all issues from 2019. Subscription will auto renew annually.
US$ 99
This is the net price. Taxes to be calculated in checkout.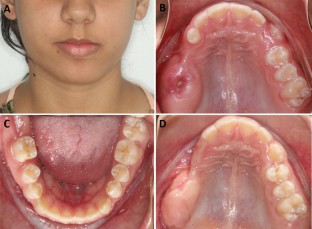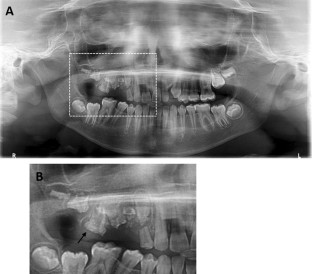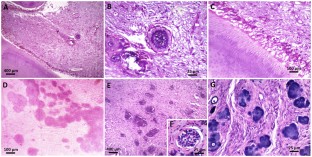 References
1.

de Sa Cavalcante D, Fonteles CSR, Ribeiro TR, Kurita LM, Pimenta AVM, Carvalho FSR, et al. Mandibular regional odontodysplasia in an 8-year-old boy showing teeth disorders, gubernaculum tracts, and altered bone fractal pattern. Int J Clin Pediatr Dent. 2018;11(2):128–34. https://doi.org/10.5005/jp-journals-10005-1498.

2.

Bowden E, Carroll C, Gill M, Llewelyn R. Cervicofacial infection in a 3-year-old child with regional odontodysplasia: a case report and literature review. J Oral Maxillofac Pathol. 2018;22(Suppl 1):117–20. https://doi.org/10.4103/jomfp.JOMFP_146_17.

3.

Jahanimoghadam F, Pishbin L, Rad M. Clinical, radiographic, and histologic evaluation of regional odontodysplasia: a case report with 5-year follow-up. J Dent. 2016;17(2):159–63.

4.

Hitchin AD. Unerupted deciduos teeth in a youth aged 15 1/2. Br Dent J. 1934;56:631–3.

5.

Mc Call JO, Wald SS. In clinical dental roentgenography. Philadelphia: W.B. Saunders Co; 1947. pp. 169–70.

6.

Zegarelli EV, Kutscher AH, Applebaum E, Archard HO. Odontodysplasia. Oral Surg Oral Med Oral Pathol. 1963;16:187–93.

7.

Al-Mullahi AM, Toumba KJ. Regional odontodysplasia with generalised enamel defect. Case Rep Dent. 2016;2016:4574673. https://doi.org/10.1155/2016/4574673.

8.

de Fays L, Van Malderen K, De Smet K, Sawchik J, Verlinden V, Hamdani J, et al. Use of paracetamol during pregnancy and child neurological development. Dev Med Child Neurol. 2015;57(8):718–24.

9.

Murthy PS, Deshmukh S. Regional odontodysplasia and its treatment maneuver. Int J Health Allied Sci. 2013;2:153–8.

10.

Mathew A, Dauravu LM, Reddy SN, Kumar KR, Venkataramana V. Ghost teeth: regional odontodysplasia of maxillary first molar associated with eruption disorders in a 10-year-old girl. J Pharm Bioallied Sci. 2015;7(Suppl 2):S800–3. https://doi.org/10.4103/0975-7406.163570.

11.

Babu NS, Smriti RJ, Pratima DB. Regional odontodysplasia: report of an unusual case involving mandibular arch. Contemp Clin Dent. 2015;6(2):237–9. https://doi.org/10.4103/0976-237X.156054.

12.

Toupenay S, Fournier BP, Manière MC, Ifi-Naulin C, Berdal A, de La Dure-Molla M. Amelogenesis imperfecta: therapeutic strategy from primary to permanent dentition across case reports. BMC Oral Health. 2018;18(1):108. https://doi.org/10.1186/s12903-018-0554-y.

13.

Shields ED, Bixler D, el-kafrawy AM. A proposed classification or heritable human dentin defects with a description of a new entity. Arch Oral Biol. 1973;18:543–53.

14.

Chen D, Li X, Lu F, Wang Y, Xiong F, Li Q. Dentin dysplasia type I-A dental disease with genetic heterogeneity. Oral Dis. 2018. https://doi.org/10.1111/odi.12861.

15.

Khandelwal S, Gupta D, Likhyani L. A case of dentin dysplasia with full mouth rehabilitation: a 3-year longitudinal study. Int J Clin Pediatr Dent. 2014;7(2):119–24. https://doi.org/10.5005/jp-journals-10005-1248.

16.

Perlea P, Dragomir C, Bodeanu A, Temelcea AN, Iliescu AA. A rare case diagnosed as dentin dysplasia type II. Rom J Morphol Embryol. 2018;59(1):359–65.

17.

Barron MJ, McDonnell ST, Mackie I, Dixon MJ. Hereditary dentine disorders: dentinogenesis imperfecta and dentine dysplasia. Orphanet J Rare Dis. 2008;3:31. https://doi.org/10.1186/1750-1172-3-31.

18.

Feeney C, Stanford N, Lee S, Barry S. Hypophosphatasia and the importance of the general dental practitioner: a case series and discussion of upcoming treatments. Br Dent J. 2018;224(12):937–43. https://doi.org/10.1038/sj.bdj.2018.441.

19.

Mornet E, Hypophosphatasia. Orphanet J Rare Dis. 2007;2:40. https://doi.org/10.1186/1750-1172-2-40.

20.

Millán JL, Whyte MP. Alkaline phosphatase and hypophosphatasia. Calcif Tissue Int. 2015;98(4):398–416. https://doi.org/10.1007/s00223-015-0079-1.

21.

Smith CEL, Poulter JA, Antanaviciute A, et al. Amelogenesis imperfecta; genes, proteins, and pathways. Front Physiol. 2017;8:435. https://doi.org/10.3389/fphys.2017.00435.

22.

Carlos R, Contreras-Vidaurre E, Almeida OP, Silva KR, Abrahão PG, Miranda AM, Pires FR. Regional odontodysplasia: morphological, ultrastructural, and immunohistochemical features of the affected teeth, connective tissue, and odontogenic remnants. J Dent Child. 2008;75(2):144–50.

23.

Naik LK, Shetty P, Girish Babu KL. Regional odontodysplasia crossing the midline: a unique case associated with bilateral impacted supernumerary teeth. J Pediatr Dent. 2014;2:96–100. https://doi.org/10.4103/2321-6646.145585.
Ethics declarations
Conflict of interest
No conflicts of interest to disclose.
Ethical Approval
For this type of retrospective case report, formal consent is not required.
Informed Consent
No identifier information is included in the case report, and the study meets the waiver criteria for the institutional review board of Tiradentes University.
Additional information
Publisher's Note
Springer Nature remains neutral with regard to jurisdictional claims in published maps and institutional affiliations.
About this article
Cite this article
Silva Cunha, J.L., Barboza Santana, A.V., Alves da Mota Santana, L. et al. Regional Odontodysplasia Affecting the Maxilla. Head and Neck Pathol 14, 224–229 (2020). https://doi.org/10.1007/s12105-019-01031-3
Received:

Accepted:

Published:

Issue Date:
Keywords
Regional odontodysplasia

Ghost teeth

Primary dentition

Permanent dentition