Abstract
Background
Mammospheres are breast cancer stem cells (BCSCs) that could be yielded through culturing cells in non-adherent and non-differentiating condition. With regard to therapy resistance of cancer stem cells (CSCs), it is essential to discover efficient approaches targeting CSCs. Viola odorata extract has been considered as a traditional herbal anti-metastatic drug in several cancer cells. Effect of this drug on BCSCs has not been clearly identified. Current study tries to detect and to compare effect of Viola odorata extract on malignant characterization of breast cancer cell lines and BCSCs.
Materials and methods
MCF7 and SKBR3 and their derived mammospheres as BCSCs were used and the effect of alcoholic extraction of Viola odorata on apoptosis and malignant characters of MCF7, SKBR3 and their derived BCSCs were analyzed and compared.
Results
Viola odorata extract induced cell death in MCF7, SKBR3 and their derived mammospheres through apoptosis without any effects on MCF10A. Also, this extract showed anti-migratory, anti-invasion and anti-colony formation activity in MCF7, SKBR3 and their derived mammospheres which was significantly more in MCF7- and SKBR3-derived mammospheres. Also, this extract decreased size and volume of tumors generated by MCF7, SKBR3 and their derived mammospheres in chicken embryo model.
Conclusion
Viola odorata extract exerted anti-cancerous activity on both breast cancer cell lines and their derived BCSCs. Anti-cancerous activity of this extract was significantly more in MCF7-, SKBR3-derived mammospheres in comparison with dedicated cell lines. Data suggest that Viola odorata extract mostly targets cancerous cells, not normal cells with exception in high concentration. It acts in a cell-dependent manner.
This is a preview of subscription content, log in to check access.
Access options
Buy single article
Instant access to the full article PDF.
US$ 39.95
Price includes VAT for USA
Subscribe to journal
Immediate online access to all issues from 2019. Subscription will auto renew annually.
US$ 99
This is the net price. Taxes to be calculated in checkout.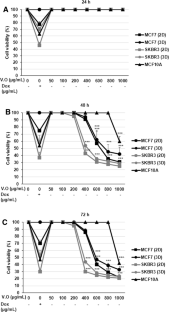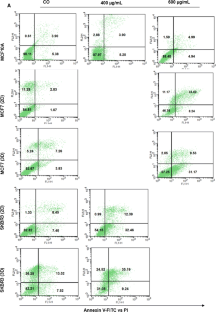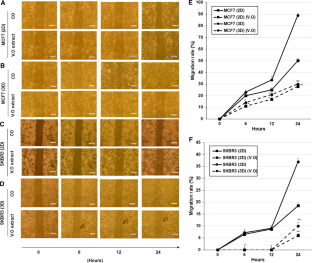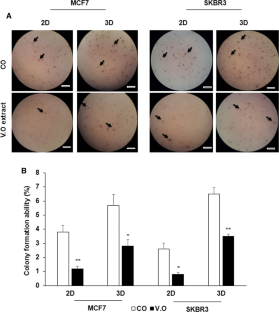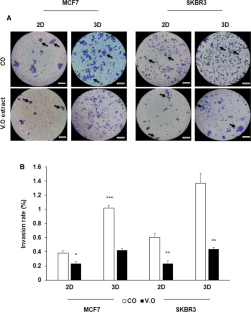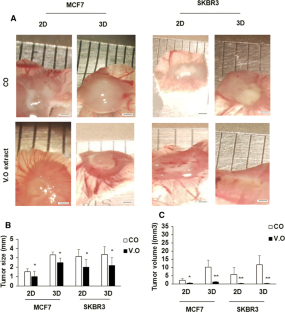 Abbreviations
ALDH:

Aldehyde dehydrogenase

b-FGF:

Basic fibroblast growth factor

BCSCs:

Breast cancer stem cells

CSCs:

Cancer stem cells

CAM:

Chorioallantoic membrane

Dox:

Doxorubicin

DMEM/F12:

Dulbecco's modified Eagle's medium/F12

EGF:

Epidermal growth factor

EGCG:

Epigallocatechin gallate

ESA:

Epithelial-specific antigen

ER:

Estrogen receptor

ECM:

Extracellular matrix

FBS:

Fetal bovine serum

H&E staining:

Hematoxylin and eosin staining

HPLC:

High-performance liquid chromatography

HER2:

Human epidermal growth factor receptor 2

IHC:

Immunohistochemistry

IC50:

50% Inhibitory concentration

OSCC:

Oral squamous cell carcinoma

OS:

Osteosarcoma

PARP:

Poly ADP ribose polymerase

PR:

Progesterone receptor

TBMS1:

Tubeimoside-1

TICs:

Tumor-initiating cells
References
1.

Alanazi IO, Khan Z. Understanding EGFR signaling in breast cancer and breast cancer stem cells: overexpression and therapeutic implications. Asian Pac J Cancer Prev APJCP. 2016;17:445–53.

2.

Nounou MI, ElAmrawy F, Ahmed N, Abdelraouf K, Goda S, Syed-Sha-Qhattal H. Breast cancer: conventional diagnosis and treatment modalities and recent patents and technologies. Breast Cancer. 2015;9:BCBCR–S29420.

3.

Kamińska M, Ciszewski T, Łopacka-Szatan K, Miotła P, Starosławska E. Breast cancer risk factors. Przeglad menopauzalny= Menopause Rev. 2015;14:196.

4.

Wang Y, Li W, Patel SS, Cong J, Zhang N, Sabbatino F, Liu X, Qi Y, Huang P, Lee H. Blocking the formation of radiation–induced breast cancer stem cells. Oncotarget. 2014;5:3743.

5.

Kern KM, Schroeder JR. Comparison of cantharidin toxicity in breast cancer cells to two common chemotherapeutics. Int J Breast Cancer. 2014;2014:423059.

6.

Prentice RL. Postmenopausal hormone therapy and the risks of coronary heart disease, breast cancer, and stroke. In Seminars in reproductive medicine. 2014; 32. p. 419. (NIH Public Access)

7.

Pavelic J. Editorial (thematic Issue: combined cancer therapy). Curr Pharm Des. 2014;20:6511–2.

8.

Lin CY, Barry-Holson KQ, Allison KH. Breast cancer stem cells: are we ready to go from bench to bedside? Histopathology. 2016;68:119–37.

9.

Michor F, Polyak K. The origins and implications of intratumor heterogeneity. Cancer Prev Res. 2010;3:1361–4.

10.

Louie E, Nik S, Chen J-S, Schmidt M, Song B, Pacson C, Chen XF, Park S, Ju J, Chen EI. Identification of a stem-like cell population by exposing metastatic breast cancer cell lines to repetitive cycles of hypoxia and reoxygenation. Breast Cancer Res. 2010;12:R94.

11.

Idowu MO, Kmieciak M, Dumur C, Burton RS, Grimes MM, Powers CN, Manjili MH. CD44+/CD24−/low cancer stem/progenitor cells are more abundant in triple-negative invasive breast carcinoma phenotype and are associated with poor outcome. Hum Pathol. 2012;43:364–73.

12.

Patel SA, Ndabahaliye A, Lim PK, Milton R, Rameshwar P. Challenges in the development of future treatments for breast cancer stem cells. Breast Cancer. 2010;2:1.

13.

Apontes P, Leontieva OV, Demidenko ZN, Li F, Blagosklonny MV. Exploring long-term protection of normal human fibroblasts and epithelial cells from chemotherapy in cell culture. Oncotarget. 2011;2:222.

14.

Chen AC, Guo X, Derguini F, Gudas LJ. Human breast cancer cells and normal mammary epithelial cells: retinol metabolism and growth inhibition by the retinol metabolite 4-oxoretinol. Cancer Res. 1997;57:4642–51.

15.

Wang S, Konorev EA, Kotamraju S, Joseph J, Kalivendi S, Kalyanaraman B. Doxorubicin induces apoptosis in normal and tumor cells via distinctly different mechanisms intermediacy of H2O2-and p53-dependent pathways. J Biol Chem. 2004;279:25535–43.

16.

Fleming T. PDR for herbal medicines. NJ: Medical Economics Montvale; 2000.

17.

Koochek M, Pipelzadeh M, Mardani H. The effectiveness of Viola odorata in the prevention and treatment of formalin-induced lung damage in the rat. J Herbs Spices Med Plants. 2003;10:95–103.

18.

Anca T, Philippe V, Ilioara O, Mircea T. Composition of essential oils of Viola tricolor and V. arvensis from Romania. Chem Nat Compd. 2009;45:91–2.

19.

Siddiqi HS, Mehmood MH, Rehman NU, Gilani AH. Studies on the antihypertensive and antidyslipidemic activities of Viola odorata leaves extract. Lipids Health Dis. 2012;11:6.

20.

Ebrahimzadeh MA, Nabavi SM, Nabavi SF, Bahramian F, Bekhradnia AR. Antioxidant and free radical scavenging activity of H. officinalisL. var. angustifolius, V. odorata, B. hyrcana and C. speciosum. Pak J Pharm Sci. 2010;23:29–34.

21.

Gerlach SL, Rathinakumar R, Chakravarty G, Göransson U, Wimley WC, Darwin SP, Mondal D. Anticancer and chemosensitizing abilities of cycloviolacin O2 from Viola odorata and psyle cyclotides from Psychotria leptothyrsa. Pept Sci. 2010;94:617–25.

22.

Lindholm P, Göransson U, Johansson S, Claeson P, Gullbo J, Larsson R, Bohlin L, Backlund A. Cyclotides: a novel type of cytotoxic agents 1 PL and UG contributed equally to this manuscript. Mol Cancer Ther. 2002;1:365–9.

23.

Saether O, Craik DJ, Campbell ID, Sletten K, Juul J, Norman DG. Elucidation of the primary and three-dimensional structure of the uterotonic polypeptide kalata B1. Biochemistry. 1995;34:4147–58.

24.

Svangård E, Burman R, Gunasekera S, Lövborg H, Gullbo J, Göransson U. Mechanism of action of cytotoxic cyclotides: cycloviolacin O2 disrupts lipid membranes. J Nat Prod. 2007;70:643–7.

25.

Duke JA. Handbook of medicinal herbs. Boca Raton: CRC Press; 2002.

26.

Craik DJ. Host-defense activities of cyclotides. Toxins. 2012;4:139–56.

27.

Hu E, Wang D, Chen J, Tao X. Novel cyclotides from Hedyotis diffusa induce apoptosis and inhibit proliferation and migration of prostate cancer cells. Int J Clin Exper Med. 2015;8:4059.

28.

Yang R, Qi J, Zhang J, Wang F, Fan L. Effects of Paris polyphylla saponin VII plus silica nano composite on ovarian cancer drug resistance in vitro. Zhonghua yi xue za zhi. 2015;95:1859–61.

29.

Zhang Y, Bao J, Wang K, Jia X, Zhang C, Huang B, Chen M, Wan J-B, Su H, Wang Y. Pulsatilla saponin D inhibits autophagic flux and synergistically enhances the anticancer activity of chemotherapeutic agents against hela cells. Am J Chin Med. 2015;43:1657–70.

30.

Zhao PJ, Song SC, Du LW, Zhou GH, Ma SL, Li JH, Feng JG, Zhu XH, Jiang H. Paris Saponins enhance radiosensitivity in a gefitinib-resistant lung adenocarcinoma cell line by inducing apoptosis and G2/M cell cycle phase arrest. Mol Med Rep. 2016;13:2878–84.

31.

Chen X-Y, Zhou J, Luo L-P, Han B, Li F, Chen J-Y, Zhu Y-F, Chen W, Yu X-P. Black rice anthocyanins suppress metastasis of breast cancer cells by targeting RAS/RAF/MAPK pathway. BioMed Res Int. 2015;2015:414250.

32.

Li D, Wang P, Luo Y, Zhao M, Chen F. Health benefits of anthocyanins and molecular mechanisms: update from recent decade. Crit Rev Food Sci Nutr. 2017;57:1729–41.

33.

Ma R-J, Liu Z-H, Zi C-T, Gao W, Dong F-W, Yang L, Li J-Y, Zhou J, Hu J-M. Oleanane-type triterpene saponins from Hydrocotyle nepalensis. Fitoterapia. 2016;110:66–71.

34.

Plan MRR, Saska I, Cagauan AG, Craik DJ. Backbone cyclised peptides from plants show molluscicidal activity against the rice pest Pomacea canaliculata (golden apple snail). J Agric Food Chem. 2008;56:5237–41.

35.

Chandra D, Kohli G, Prasad K, Bisht G, Punetha VD, Khetwal K, Devrani MK, Pandey H. Phytochemical and ethnomedicinal uses of family Violaceae. Curr Res Chem. 2015;7:44–52.

36.

Ediriweera MK, Tennekoon KH, Samarakoon SR, Thabrew I, Dilip De Silva E. A study of the potential anticancer activity of Mangifera zeylanica bark: evaluation of cytotoxic and apoptotic effects of the hexane extract and bioassay-guided fractionation to identify phytochemical constituents. Oncol Lett. 2016;11:1335–444.

37.

Yousefnia S, Ghaedi K, Seyed Forootan F, Nasr Esfahani MH. Characterization of the stemness potency of mammospheres isolated from the breast cancer cell lines. Tumor Biol. 2019;41:1010428319869101.

38.

Lombardo Y, de Giorgio A, Coombes CR, Stebbing J, Castellano L. Mammosphere formation assay from human breast cancer tissues and cell lines. J Vis Exp JoVE. 2015;97:e52671.

39.

Cioce M, Gherardi S, Viglietto G, Strano S, Blandino G, Muti P, Ciliberto G. Mammosphere-forming cells from breast cancer cell lines as a tool for the identification of CSC-like-and early progenitor-targeting drugs. Cell Cycle. 2010;9:2950–9.

40.

Wang R, Lv Q, Meng W, Tan Q, Zhang S, Mo X, Yang X. Comparison of mammosphere formation from breast cancer cell lines and primary breast tumors. J Thorac Dis. 2014;6:829.

41.

Sadeghnia HR, Ghorbani Hesari T, Mortazavian SM, Mousavi SH, Tayarani-Najaran Z, Ghorbani A. Viola tricolor induces apoptosis in cancer cells and exhibits antiangiogenic activity on chicken chorioallantoic membrane. BioMed Res Int. 2014

42.

Vishal A, Parveen K, Pooja S, Kannappan N, Kumar S. Diuretic, laxative and toxicity Studies of Viola odorata aerial parts. Pharmacol Online. 2009;1:739–48.

43.

Meyer VR. Practical high-performance liquid chromatography. New Jersey: Wiley; 2013.

44.

Zhang LC, Jin X, Huang Z, Yan ZN, Li PB, Duan RF, Feng H, Jiang JH, Peng H, Liu W. Protective effects of choline against hypoxia-induced injuries of vessels and endothelial cells. Exp Ther Med. 2017;13:2316–24.

45.

Yang T, Zhai H, Yan R, Zhou Z, Gao L, Wang L. lncRNA CCAT1 promotes cell proliferation, migration, and invasion by down-regulation of miR-143 in FTC-133 thyroid carcinoma cell line. Braz J Med Biol Res. 2018;51:e7046.

46.

Horibata S, Vo TV, Subramanian V, Thompson PR, Coonrod SA. Utilization of the soft agar colony formation assay to identify inhibitors of tumorigenicity in breast cancer cells. JoVE. 2015;99:e52727.

47.

Tufan AC, Satiroglu-Tufan NL. The chick embryo chorioallantoic membrane as a model system for the study of tumor angiogenesis, invasion and development of anti-angiogenic agents. Curr Cancer Drug Targets. 2005;5:249–66.

48.

Wang C, Yan Q, Hu M, Qin D, Feng Z. Effect of AURKA gene expression knockdown on angiogenesis and tumorigenesis of human ovarian cancer cell lines. Target oncol. 2016;11:771–81.

49.

Sys GM, Lapeire L, Stevens N, Favoreel H, Forsyth R, Bracke M, De Wever O. The in ovo CAM-assay as a xenograft model for sarcoma. J Vis Exp JoVE. 2013;77:e50522.

50.

Lokman NA, Elder AS, Ricciardelli C, Oehler MK. Chick chorioallantoic membrane (CAM) assay as an in vivo model to study the effect of newly identified molecules on ovarian cancer invasion and metastasis. Int J Mol Sci. 2012;13:9959–70.

51.

Chambers AF, Shafir R, Ling V. A model system for studying metastasis using the embryonic chick. Cancer Res. 1982;42:4018–25.

52.

Chang JHM, Lin CH, Shibu MA, Chou YC, Liu JY, Chou YH, Shen CY, Yeh YL, Viswanadha VP, Huang CY. Cryptotanshinone (Dsh-003) from Salvia miltiorrhiza Bunge inhibits prostaglandin E2-induced survival and invasion effects in HA22T hepatocellular carcinoma cells. Environ Toxicol. 2018;33:1254–60.

53.

Peng K-T, Chiang Y-C, Ko H-H, Chi P-L, Tsai C-L, Ko M-I, Lee M-H, Hsu L-F, Lee C-W. Mechanism of Lakoochin a inducing apoptosis of A375. S2 melanoma cells through mitochondrial ROS and MAPKs pathway. Int J Mol Sci. 2018;19:2649.

54.

Lu MC, Li TY, Hsieh YC, Hsieh PC, Chu YL. Chemical evaluation and cytotoxic mechanism investigation of Clinacanthus nutans extract in lymphoma SUP-T1 cells. Environ Toxicol. 2018;33:1229–366.

55.

Chang T-C, Chin Y-T, Nana AW, Wang S-H, Liao Y-M, Chen Y-R, Shih Y-J, Changou CA, Yang Y-CS, Wang K. Enhancement by nano-diamino-tetrac of antiproliferative action of Gefitinib on colorectal cancer cells: mediation by EGFR sialylation and PI3K activation. Horm Cancer. 2018;9:420–32.

56.

Yao XJ, Lai H, Leung E, Liu L, Wang Y, Li Y, Jiang Z, Duan F, Luo LX. Krukovine suppresses KRAS-mutated lung cancer cell growth and proliferation by inhibiting the RAF-ERK pathway and inactivating AKT. Front Pharmacol. 2018;9:958.

57.

Alessandra-Perini J, Perini JA, Rodrigues-Baptista KC, de Moura RS, Junior AP, dos Santos TA, Souza PJC, Nasciutti LE, Machado DE. Euterpe oleracea extract inhibits tumorigenesis effect of the chemical carcinogen DMBA in breast experimental cancer. BMC Complement Altern Med. 2018;18:116.

58.

Koh RY, Lim FP, Ling LSY, Ng CPL, Liew SF, Yew MY, Tiong YL, Ling APK, Chye SM, Ng KY. Anticancer mechanisms of Strobilanthes crispa Blume hexane extract on liver and breast cancer cell lines. Oncol Lett. 2017;14:4957–64.

59.

Yi X, Zuo J, Tan C, Xian S, Luo C, Chen S, Yu L, Luo Y. Kaempferol, a flavonoid compound from Gynura medica induced apoptosis and growth inhibition in MCF-7 breast cancer cell. Afr J Tradit Complement Altern Med. 2016;13:210–5.

60.

Nguyen LT, Lee Y-H, Sharma AR, Park J-B, Jagga S, Sharma G, Lee S-S, Nam J-S. Quercetin induces apoptosis and cell cycle arrest in triple-negative breast cancer cells through modulation of Foxo3a activity. Korean J Physiol Pharmacol. 2017;21:205–13.

61.

Palko-Labuz A, Sroda-Pomianek K, Uryga A, Kostrzewa-Suslow E, Michalak K. Anticancer activity of baicalein and luteolin studied in colorectal adenocarcinoma LoVo cells and in drug-resistant LoVo/Dx cells. Biomed Pharmacother. 2017;88:232–41.

62.

Talero E, García-Mauriño S, Ávila-Román J, Rodríguez-Luna A, Alcaide A, Motilva V. Bioactive compounds isolated from microalgae in chronic inflammation and cancer. Mar Drugs. 2015;13:6152–209.

63.

Jabeen A, Reeder B, Hisaindee S, Ashraf S, Al Darmaki N, Battah S, Al-Zuhair S. Effect of enzymatic pre-treatment of microalgae extracts on their anti-tumor activity. Biomed J. 2017;40:339–46.

64.

Lee SY, Ju MK, Jeon HM, Jeong EK, Lee YJ, Kim CH, Park HG, Han SI, Kang HS. Regulation of tumor progression by programmed necrosis. Oxid Med Cell Longev. 2018

65.

Nikoletopoulou V, Markaki M, Palikaras K, Tavernarakis N. Crosstalk between apoptosis, necrosis and autophagy. Biochimica et Biophysica Acta (BBA). Mol Cell Res. 2013;1833:3448–599.

66.

Wu T, Cui H, Xu Y, Du Q, Zhao E, Cao J, Nie L, Fu G, Ren A. The effect of tubeimoside-1 on the proliferation, metastasis and apoptosis of oral squamous cell carcinoma in vitro. OncoTargets Ther. 2018;11:3989.

67.

Kang HM, Park BS, Kang HK, Park HR, Yu SB, Kim IR. Delphinidin induces apoptosis and inhibits epithelial-to-mesenchymal transition via the ERK/p38 MAPK-signaling pathway in human osteosarcoma cell lines. Environ Toxicol. 2018;33:640–9.

68.

Zhou J, Zhu Y-F, Chen X-Y, Han B, Li F, Chen J-Y, Peng X-L, Luo L-P, Chen W, Yu X-P. Black rice-derived anthocyanins inhibit HER-2-positive breast cancer epithelial-mesenchymal transition-mediated metastasis in vitro by suppressing FAK signaling. Int J Mol Med. 2017;40:1649–56.

69.

Li S, Yan T, Deng R, Jiang X, Xiong H, Wang Y, Yu Q, Wang X, Chen C, Zhu Y. Low dose of kaempferol suppresses the migration and invasion of triple-negative breast cancer cells by downregulating the activities of RhoA and Rac1. OncoTargets Ther. 2017;10:4809.

70.

Qian Y, Han Q-H, Wang L-C, Guo Q, Wang X-D, Tu P-F, Zeng K-W, Liang H. Total saponins of Albiziae Cortex show anti-hepatoma carcinoma effects by inducing S phase arrest and mitochondrial apoptosis pathway activation. J Ethnopharmacol. 2018;221:20–9.

71.

Charepalli V, Reddivari L, Vadde R, Walia S, Radhakrishnan S, Vanamala JK. Eugenia jambolana (Java plum) fruit extract exhibits anti-cancer activity against early stage human HCT-116 colon cancer cells and colon cancer stem cells. Cancers. 2016;8:29.

72.

Nair HK, Rao KV, Aalinkeel R, Mahajan S, Chawda R, Schwartz SA. Inhibition of prostate cancer cell colony formation by the flavonoid quercetin correlates with modulation of specific regulatory genes. Clin Diagn Lab Immunol. 2004;11:63–9.

73.

Abdal Dayem A, Choi HY, Yang G-M, Kim K, Saha SK, Cho S-G. The anti-cancer effect of polyphenols against breast cancer and cancer stem cells: molecular mechanisms. Nutrients. 2016;8:581.

74.

Chen D, Pamu S, Cui Q, Chan TH, Dou QP. Novel epigallocatechin gallate (EGCG) analogs activate AMP-activated protein kinase pathway and target cancer stem cells. Bioorg Med Chem. 2012;20:3031–7.

75.

Dandawate PR, Subramaniam D, Jensen RA, Anant S. Targeting cancer stem cells and signaling pathways by phytochemicals: novel approach for breast cancer therapy. In Seminars in cancer biology. 2016; 40. pp. 192–208 (Elsevier).

76.

Manupati K, Dhoke NR, Debnath T, Yeeravalli R, Guguloth K, Saeidpour S, De UC, Debnath S, Das A. Inhibiting epidermal growth factor receptor signalling potentiates mesenchymal–epithelial transition of breast cancer stem cells and their responsiveness to anticancer drugs. FEBS J. 2017;284:1830–54.

77.

Sandoval TA, Urueña CP, Llano M, Gómez-Cadena A, Hernández JF, Sequeda LG, Loaiza AE, Barreto A, Li S, Fiorentino S. Standardized extract from Caesalpinia spinosa is cytotoxic over cancer stem cells and enhance anticancer activity of doxorubicin. Am J Chin Med. 2016;44:1693–717.

78.

Sotillo WS, Villagomez R, Smiljanic S, Huang X, Malakpour A, Kempengren S, Rodrigo G, Almanza G, Sterner O, Oredsson S. Anti-cancer stem cell activity of a sesquiterpene lactone isolated from Ambrosia arborescens and of a synthetic derivative. PLoS ONE. 2017;12:e0184304.

79.

Woo Y, Oh J, Kim J-S. Suppression of Nrf2 activity by chestnut leaf extract increases chemosensitivity of breast cancer stem cells to paclitaxel. Nutrients. 2017;9:760.
Acknowledgements
We thank our great colleague Mr. Abbas Kiani Esfahani for his technical assistance on flow cytometry. Also, we thank Goldaru Company, for the gift-giving alcoholic Viola odorata extract.
Funding
This project was supported by the Goldaru company to approve the anti-cancerous effects of Viola odorata extract. This project was funded by a grant-in-aid of research from Iran National Science Foundation (Award no. 93021399) to K. G., as the Principal Investigator.
Ethics declarations
Conflict of interest
No conflict of interest.
Research involving human participants and/or animals
The permission to use chicken embryo based on the standard protocols was obtained by Ethics Committee of Royan Institute (The permission to use chick embryo based on the standard protocols was obtained by Ethics Committee of Royan Institute (Project no. IR ACECR ROYAN REC IR ACECR ROYAN REC).
Informed consent
Not applicable.
Additional information
Publisher's Note
Springer Nature remains neutral with regard to jurisdictional claims in published maps and institutional affiliations.
Electronic supplementary material
Below is the link to the electronic supplementary material.
About this article
Cite this article
Yousefnia, S., Naseri, D., Seyed Forootan, F. et al. Suppressive role of Viola odorata extract on malignant characters of mammosphere-derived breast cancer stem cells . Clin Transl Oncol (2020). https://doi.org/10.1007/s12094-020-02307-9
Received:

Accepted:

Published:
Keywords
Breast cancer stem cell (BCSC)

Mammosphere

Viola odorata

Invasion

Tumorigenicity