Abstract
Chronic rhinosinusitis is one of the most commonly diagnosed medical conditions affecting all age groups. Hypertonic saline solution and isotonic saline solution are used in management of chronic rhinosinusitis. In this study we compare the effectiveness of isotonic saline and hypertonic saline in alleviation of symptoms and clinical outcome of patients with chronic rhinosinusitis. In our study 60 patients diagnosed with chronic rhinosinusitis are divided into two groups; Group A treated with isotonic saline and Group B with 3.5% hypertonic saline for a period of 6 weeks. The symptoms were evaluated using SNOT-20 score before and after treatment. It was found that hypertonic saline solution is more efficacious than isotonic saline solution in the treatment of patients with chronic rhinosinusitis.
This is a preview of subscription content, log in to check access.
Access options
Buy single article
Instant access to the full article PDF.
US$ 39.95
Price includes VAT for USA
Subscribe to journal
Immediate online access to all issues from 2019. Subscription will auto renew annually.
US$ 99
This is the net price. Taxes to be calculated in checkout.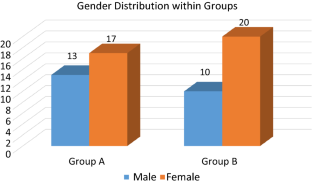 References
1.

Wingrave W (1902) The nature of discharges and douches. The Lancet 17:1373–1375

2.

Grossan M (1974) Irrigation of the child's nose. Clin Pediat 13(3):229–231

3.

Robert S (1992) Zeiger Prospects for ancillary treatment of sinusitis in the 1990s. J Allergy Clin Immunol 90:478–495

4.

Shoseyov David, Bibi Haim, Shai Pintov, Shoseyov Nurit, Shazberg Gila, Hurvitz Haggit (1998) Treatment with hypertonic saline versus normal saline nasal wash of paediatric chronic sinusitis. J Allergy Clin lmmunol 101:602–605

5.

Instruction Manual and General formation on Yogic Saline Nasal Cleansing Technique. The Jala-neti Booklet [cited 2005 Dec 30): (41screens). http://www.yoasanas/jala.pdf

6.

Band BC, Mukherjee AL, Bang FB (1967) Human nasal mucous flow rates. Johns Hopkins Med J 121:38–48

7.

Grossan M (1976) A device for nasal irrigation. ANL 3:65–70

8.

Majima Y, Sakakura Y, Matsubara T, Murai S, Miyoshi Y (1983) Mucociliary clearance in chronic sinusitis: related huma nasal clearance and in vitro bullfrog palate clearance. Biorheology 20(25):1–62

9.

Dulfano MJ, Adler K, Wooten O (1973) Primary properties of sputum. IV. Effects of 100 percent humidity and water mist. Am Rev Respir Dis 107:130–132

10.

Rossman CCM, Lee RMKW, Forrest JB, Newhouse MT (1984) Nasal ciliary ultrastructure and function in patients with primary ciliary dyskinesia with that in normal subjects and in subjects with various respiratory diseases. Am Rev Respir Dis 129:161–170

11.

Johnson NT, Villalon M, Royce FH, Hard R, Verdugo (1991) Autoregulation of beat frequency in respiratory ciliated cells. Demonstrated by viscous loading. Am Rev Respir Dis 144:1091–1094

12.

Hirata K (1985) Dynamic viscoelasticity of nasal mucus from children with chronic sinusitis. Mic Med J 3(34):205–219

13.

Mangete EDO, David W, Blankson CD (1992) Hypertonic saline solution for wound dressing. The Lancet 28(340):1351

14.

Manning SC (1993) Pediatric sinusitis. Otolaryngol Clin North Am 26(4):623–638

15.

Folkesson Hans G, Kheradmand Farrah, Matthay Michael A (1994) The effect of salt water on alveolar epithelial barrier function. Am J Rcspir Crit Care Med 150:1555–1563

16.

Georgitis JW (1994) Nasal hyperthermia and simple irrigation for perennial rhinitis. Changes in inflammatory mediators. Chest 106:1487–1492

17.

Daviskas E, Anderson SD, Gonda I, Eberl S, Meikle S, Seale JP et al (1996) Inhalation of hypertonic saline aerosol enhances mucociliary clearance in asthmatic and healthy subjects. Eur Respir J 9(4):725–732
Ethics declarations
Conflict of interest
There is no conflict of interest and no funding was provided.
Additional information
Publisher's Note
Springer Nature remains neutral with regard to jurisdictional claims in published maps and institutional affiliations.
About this article
Cite this article
Muthubabu, K., Srinivasan, M.K., Alagammai, S. et al. A Comparative Study in the Management of Chronic Rhinosinusitis by Nasal Douching with Hypertonic Saline vs Isotonic Saline. Indian J Otolaryngol Head Neck Surg (2020). https://doi.org/10.1007/s12070-020-01811-2
Received:

Accepted:

Published:
Keywords
Chronic rhinosinusitis

Nasal douching

SNOT-20 score

Hypertonic saline solution

Isotonic saline solution