Abstract
The popularity of endoscopes has been expanding not only in diagnostics but also in therapeutics. The traditional septal surgery also has come under the purview of endoscopic surgery in the last few decades. Endoscopic septoplasty has definitely many advantages over the conventional procedure. But the only disadvantage of endoscopic surgery is that it is a single handed technique as the other hand is used for holding the endoscope which may compromise the overall surgical time as the hemostasis and suctioning of the surgical field off the blood cannot be done simultaneously, in addition to the surgeon fatigue associated with holding the endoscope in the left hand. Endoscope holder allows both hands of the surgeon to be free for surgical manipulation and also imitates more or less same actions of the left hand. To report the preliminary use of Khan's endoscope holder for endoscopic septoplasty. Prospective Non Randomized Clinical Study. Khan's Endoscope Holder, which was primarily designed for endoscopic ear surgery, has been used for two handed technique of endoscopic septoplasty. The design of the Endoscope holder is described in detail. A total of 49 endoholder assisted endoscopic septoplasties were operated from Nov 2014 to Jan 2015 in MIMER Medical College and Sushrut ENT Hospital, Talegaon D, Pune, India. Our Endoscope Holder is a good option for two handed technique in Endoscopic Septoplasty due to its advantages. The study reports the successful usage and applicability of the endo holder for endoscopic Septoplasty.
Level of evidence IV.
This is a preview of subscription content, log in to check access.
Access options
Buy single article
Instant unlimited access to the full article PDF.
US$ 39.95
Price includes VAT for USA
Subscribe to journal
Immediate online access to all issues from 2019. Subscription will auto renew annually.
US$ 99
This is the net price. Taxes to be calculated in checkout.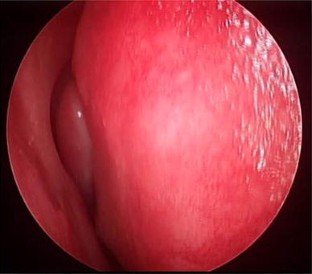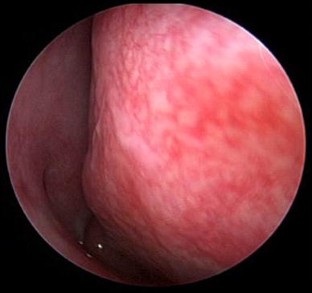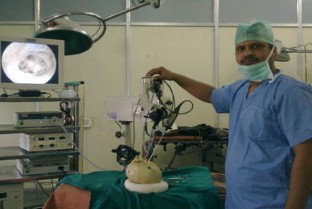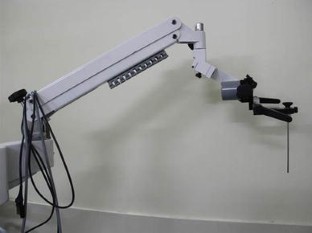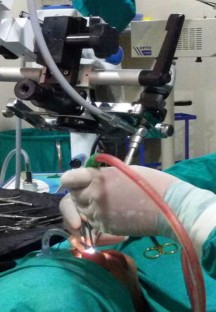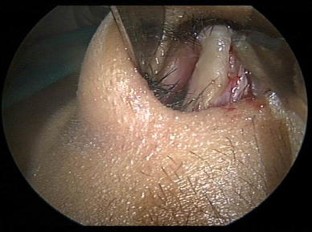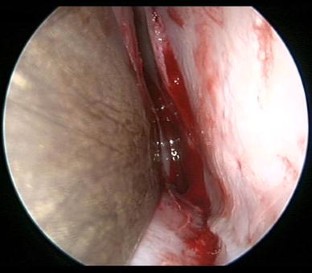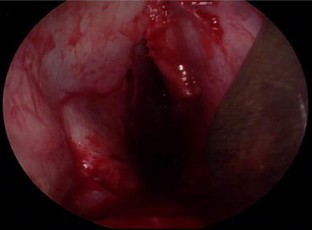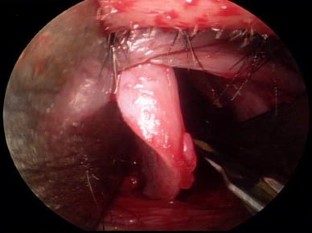 References
1.

Lanza DC, Kennedy DW, Zinreich SJ (1991) Nasal endoscopy and its surgical applications. In: Lee KJ (ed) Essential otolaryngology: head and neck surgery, 5th edn. Medical examination, New York, pp 373–387

2.

Stammberger H (1991) Functional endoscopic sinus surgery: the Messerklinger technique. BC Decker, Philadelphia, pp 432–433

3.

Nayak DR, Balakrishnan R, Murthy KD (1998) An endoscopic approach to the deviated nasal septum—a preliminary study. J Laryngol Otol 112:934–939

4.

Hwang PH, Mc Laughlin RB, Lanza DC, Kennedy DWI (1999) Endoscopic septoplasty: indications, technique and results. Otolaryngol Head Neck Surg 120:678–682

5.

Yanagisawa E, Joe J (1997) Endoscopic septoplasty. Ear Nose Throat J 76:622–623

6.

Chung BJ, Batra PS, Citardi MJ, Lanza DC (2007) Endoscopic septoplasty: revalidation of the technique, indications and outcomes. Am J Rhinol 21:307–311

7.

Khan MM, Parab SR (2015) Concept, design and development of innovative endoscope holder system for endoscopic otolaryngological surgeries. Indian J Otolaryngol Head Neck Surg 67(2):113–119. doi:10.1007/s12070-014-0738-y Epub 2014 Jun 18

8.

Kahveci OK, Miman MC, Yucel A, Yucedag F, Okur E, Altuntas A (2012) The efficiency of nose obstruction symptom evaluation (NOSE) scale on patients with nasal septal deviation. Auris Nasus Larynx 39:275–279
Funding
This study was not financially supported from external sources.
Ethics declarations
Conflict of interest
Application for patent in respect of "MULTI-ACTION SELF RETAINING ROTATORY ENDOSCOPIC HOLDER" bearing Application No.2313/MUM/2013 in the name of Dr. Mubarak Khan to Patent controller of India. Dr Sapna Parab has helped in preparing the manuscript and evaluated endoscopic holder actively during various otolaryngological surgeries independently and along with first author.
Ethical Approval
All procedures performed in studies involving human participants were in accordance with the ethical standards of the institutional committee and with the 1964 Helsinki declaration and its later amendments or comparable ethical standards.
Informed Concent
Informed consent was obtained from all individual participants included in the study.
Electronic supplementary material
Below is the link to the electronic supplementary material.
Supplementary material 1 (3GP 5196 kb)
About this article
Cite this article
Khan, M.M., Parab, S.R. Endoscopic Septoplasty—Two Handed Technique with Endoscope Holder: A Novel Approach. Indian J Otolaryngol Head Neck Surg 68, 475–480 (2016) doi:10.1007/s12070-016-0997-x
Received:

Accepted:

Published:

Issue Date:
Keywords
Endoscope holder

Endoscopic septoplasty