Abstract
Introduction
Spinal reflexes can be seen in the setting of brain death. We present a new spinal reflex. We also review spinal movements in pediatric brain death and provide suggestions to distinguish them from movements generated by the brain.
Case Report
We report a five-year old girl admitted after an asystolic cardiac arrest and was soon declared brain death as a result of bilateral cerebellar hematoma. She had spinal movements including a "Thumbs up sign". These findings delayed organ procurement.
Conclusion
"Thumbs up sign" should be added to the list of spinal reflexes seen with brain death. Spinal reflexes in brain death can be clinically recognized and should explained to all involved parties to avoid unnecessary testing, confusion for family members, and delay or refusal of organ donation.
This is a preview of subscription content, log in to check access.
Access options
Buy single article
Instant unlimited access to the full article PDF.
US$ 39.95
Price includes VAT for USA
Subscribe to journal
Immediate online access to all issues from 2019. Subscription will auto renew annually.
US$ 199
This is the net price. Taxes to be calculated in checkout.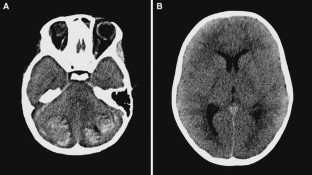 References
1.

Wijdicks EFM, Rabinstein AA, Manno EM, Atkinson JD. Pronouncing brain death: contemporary practice and safety of the apnea test. Neurology. 2008;71:1240–4.

2.

Saposnik G, Basile VS, Young GB. Movements in brain death: a systematic review. Can J Neurol Sci. 2009;36:154–60.

3.

Pugh J, Clarke L, Gray J, Haveman J, Lawler P, Bonner S. Presence of relatives during testing for brain stem death: questionnaire study. BMJ. 2000;321:1505–6.

4.

Nakagawa TA, Ashwal S, Mathur M, et al. Guidelines for the determination of brain death in infants and children: an update of the 1987 task force recommendations. Pediatrics. 2011;128:e720–40.

5.

Saposnik G, Bueri JA, Maurino J, Saizar R, Garretto NS. Spontaneous and reflex movements in brain death. Neurology. 2000;54:221–3.

6.

Fackler JC, Troncoso JC, Gioia FR. Age-specific characteristics of brain death in children. Am J Dis Child. 1988;142:999–1003.

7.

Spittler JF, Wortmann D, Von Düring M, Gehlen W. Phenomenological diversity of spinal reflexes in brain death. Eur J Neurol. 2000;7:315–21.

8.

Martí-Fàbregas J, López-Navidad A, Caballero F, Otermin P. Decerebrate-like posturing with mechanical ventilation in brain death. Neurology. 2000;54:224–7.

9.

Conci F, Procaccio F, Arosio M, Boselli L. Viscero-somatic and viscero-visceral reflexes in brain death. J Neurol Neurosurg Psychiatry. 1986;49:695–8.
Financial Support and Disclosure
None.
Conflict of interest
None.
Electronic supplementary material
Below is the link to the electronic supplementary material.
Video title: Thumbs up sign in brain death. Video legend: Limbs are immobile at rest but with nailbed compression the thumb and index finger repeatedly extends. (MPG 12056 kb)
About this article
Cite this article
Mittal, M.K., Arteaga, G.M. & Wijdicks, E.F.M. Thumbs Up Sign in Brain Death. Neurocrit Care 17, 265–267 (2012) doi:10.1007/s12028-012-9729-6
Keywords
Spinal reflexes

Child

Organ donation

Brain death