Abstract
A 67-year-old woman with a history of previous cerebrovascular accidents who was confined to a wheel chair drowned in a pond in a public park. Features compatible with drowning included congestion and edema of the lungs with prominent hemolytic staining of the intima of the aortic root. Minor bruises and abrasions were identified. Toxicology was negative. An additional unusual finding was that of patterned symmetrical injuries to the earlobe and pinna of both ears. The injuries consisted of small irregular areas of skin loss that were sometimes linear and parallel and had the appearance of animal nibble marks. Given the presence in the pond of numerous Australian fresh water yabbies (Cherax destructor), and no other predators, it appeared that the injuries had been caused by post mortem feeding by these crustaceans. This case therefore extends the range of animals that may be involved in post mortem predation that may be encountered in cases of freshwater drowning/immersion in an Australian context, with a specific pattern of injury focused on the ear lobes.
This is a preview of subscription content, log in to check access.
Access options
Buy single article
Instant access to the full article PDF.
US$ 39.95
Price includes VAT for USA
Subscribe to journal
Immediate online access to all issues from 2019. Subscription will auto renew annually.
US$ 99
This is the net price. Taxes to be calculated in checkout.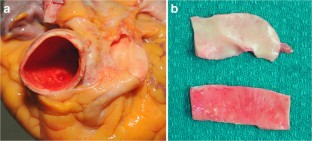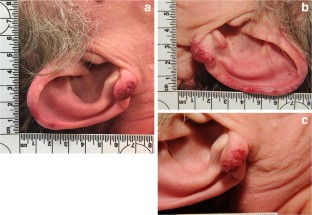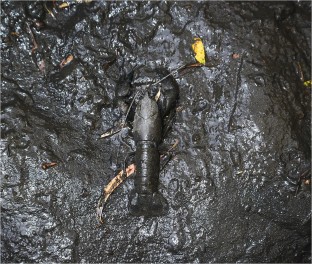 References
1.

Byard RW. Animals, autopsies and artefacts. Forensic Sci Med Pathol. 2011;7:309–10.

2.

Byard RW, James RA, Gilbert JD. Diagnostic problems associated with cadaveric trauma from animal activity. Am J Forensic Med Pathol. 2002;23:238–44.

3.

Heath KJ, Byard RW. Ant activity as a source of post mortem bleeding. Forensic Sci Med Pathol. 2014;10:472–4.

4.

Byard RW, Heath KJ. Patterned postmortem ant abrasions outlining clothing and body position after death. J Forensic Legal Med. 2014;26:10–3.

5.

Byard RW, Tsokos M. Forensic issues in cases of Diogenes syndrome. Am J Forensic Med Pathol. 2007;28:177–81.

6.

Omond KJ, Winskog C, Calla A, Byard RW. Neonatal limb amputation – an unusual type of postmortem canine predation. J Forensic Sci. 2017;62:937–9.

7.

Byard RW. Implications of genital mutilation at autopsy. J Forensic Sci. 2017;62:926–9.

8.

Nguyen TTT, Austin CM, Meewan MM, Schultz MB, Jerry DR. Phylogeography of the freshwater crayfish Cherax destructor Clark (Parastacidae) in inland Australia: historical fragmentation and recent range expansion. Biol J Linn Soc. 2004;83:539–50.

9.

Basil J, Sandeman D. Crayfish (Cherax destructor) use tactile cues to detect and learn topographical changes in their environment. Ethology. 2000;106:247–59.

10.

Meakin CA, Qin JG, Mair GC. Feeding behaviour, efficiency and food preference in yabbies Cherax destructor. Hydrobiologia. 2008;605:29–35.

11.

Verhoef GD, Jones PL, Austin CM. A comparison of natural and artificial diets for juveniles of the Australian freshwater crayfish Cherax destructor. J World Aquacult Soc. 1998;29:243–8.

12.

Maxwell Linton S, Allardyce BJ, Hagen W, Wenke P, Saborowski R. Food utilization and digestive ability of aquatic and semi-terrestrial crayfishes, Cherax destructor and Engaeus sericatus (Astacidae, Parastacidae). J Comp Physiol B. 2009;179:493–507.
Additional information
Publisher's note
Springer Nature remains neutral with regard to jurisdictional claims in published maps and institutional affiliations.
About this article
Cite this article
Byard, R.W. An unusual pattern of post-mortem injury caused by Australian fresh water yabbies (Cherax destructor). Forensic Sci Med Pathol (2020). https://doi.org/10.1007/s12024-019-00203-5
Keywords
Australian fresh water yabbies

Cherax destructor; post mortem predation

Drowning

Immersion