Correction to: miR-762 modulates thyroxine-induced cardiomyocyte hypertrophy by inhibiting Beclin-1
Correction to: Endocrine
 https://doi.org/10.1007/s12020-019-02048-y
The original version of this article unfortunately contained the below mistakes. This has been corrected with this erratum.
1. Table. 2 Sequences for primers
The sequences of β-MHC: Forward and Reverse, miR-762 mimic, and miR-762 inhibitor are incorrect. Below are the correct sequences.
β-MHC: Forward 5-TGCAGACATAGAGACCTACCTTC-3
Reverse 5-CAGCATGTCTAGAAGCTCAGG-3
miR-762 mimic: 5-GGGGCUGGGGCCGGGACAGAGC-3
miR-762 inhibitor: 5-GCUCUGUCCCGGCCCCAGCCCC-3
2. Figure 1
2 panels were marked as "f" in Fig. 1. The last "f" panel in the bottom should be "j".
3. Figure 3.
The panel "
l
" in Fig.
3
, the labels of "
3'
" and "
5'
" were inversed, and "
WU-Beclin-1-3'UTR
" should be "
MU-Beclin-1-3'UTR
". Below is the correction.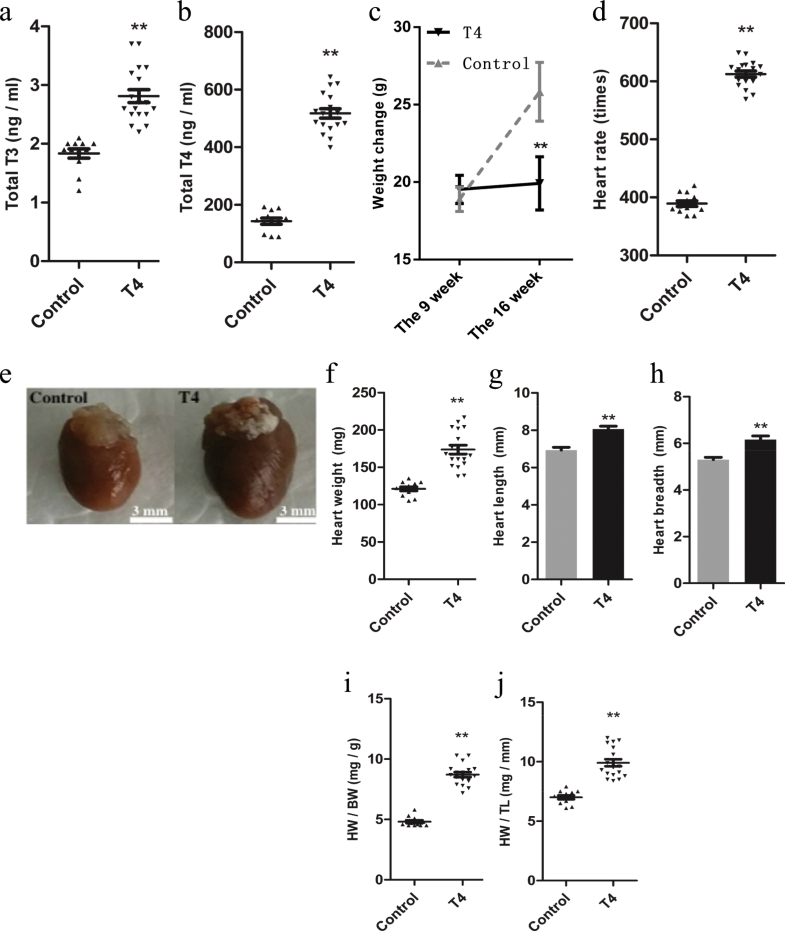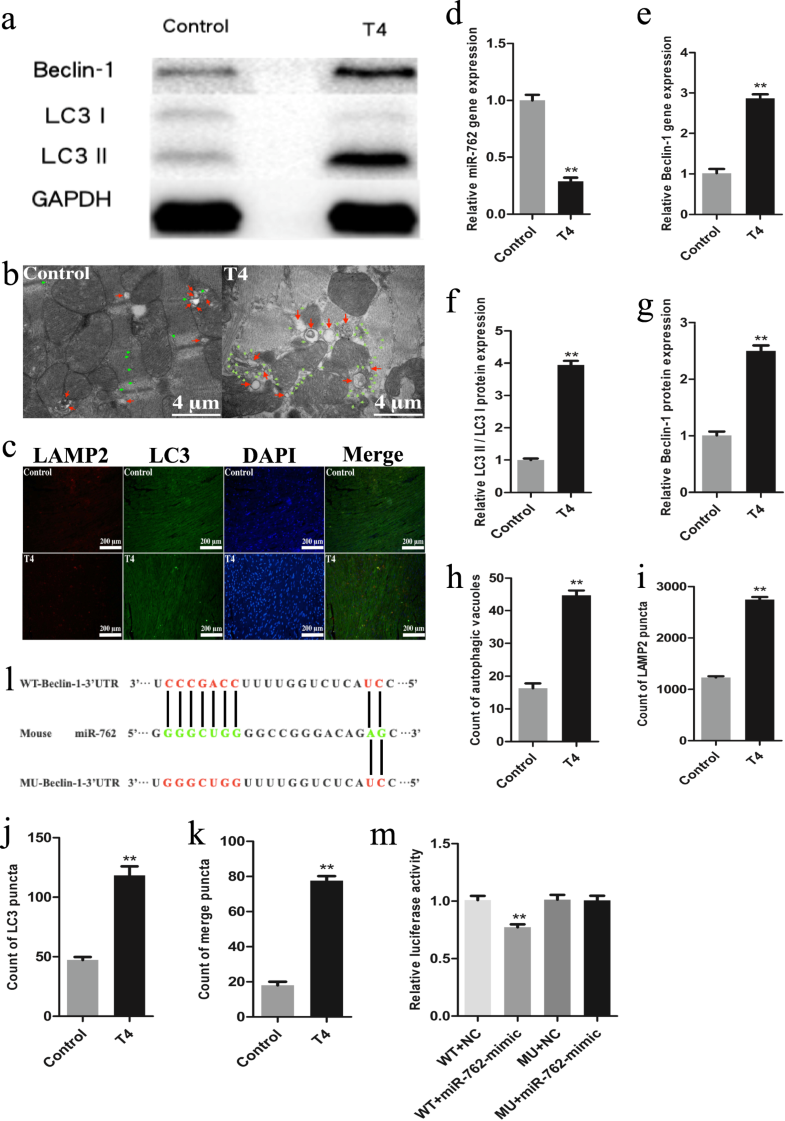 Table 1
Sequences for primers
Gene

q-PCR

miR-762

Forward 5-ATATATAGGGGCTGGGGCCG-3

Reverse 5-CAGTGCGTGTCGTGGAGT-3

U6

Forward 5-CTCGCTTCGGCAGCACA-3

Reverse 5-AACGCTTCACGAATTTGCGT-3

ANP

Forward 5-ACGCAGCTTGGTCACATTGC-3

Reverse 5-CCACTAGACCACTCATCTAC-3

β-MHC

Forward 5-TGCAGACATAGAGACCTACCTTC-3

Reverse 5-CAGCATGTCTAGAAGCTCAGG-3

Beclin-1

Forward 5-CGTACAGGATGGACGTGGAG-3

Reverse 5-GGCAAGACCCCACTTGAGAT-3

GAPDH

Forward 5-AGGTCGGTGTGAACGGATTTG-3

Reverse 5-TGTAGACCATGTAGTTGAGGTCA-3

miR-762 mimic

5-GGGGCUGGGGCCGGGACAGAGC-3

miR-762 mimic NC

5-UCACAACCUCCUAGAAAGAGUAGA-3

miR-762 inhibitor

5-GCUCUGUCCCGGCCCCAGCCCC-3

miR-762 inhibitor NC

5-CAGUACUUUUGUGUAGUACAAA-3
Copyright information
© Springer Science+Business Media, LLC, part of Springer Nature 2020