Abstract
The diagnosis of anaphylaxis relies on a suggestive clinical history after exposure to a potential triggering factor. Serum tryptase concentrations increase on degranulation of mast cells and therefore serum tryptase levels are measured to diagnose anaphylaxis. There is no standardized method for assessing total serum mast cell tryptase (MCT) in anaphylaxis. The Working Conference in 2010 proposed a consensus equation (peak MCT should be > 1.2x baseline tryptase + 2 ng/L) to diagnose acute mast cell activation (aMCA). Our objective was to narratively review the literature since the Working Conference in 2010, examining the use of the consensus equation and other equations comparing baseline and peak serum tryptase during anaphylaxis. Computerized bibliographic searches of PUBMED and EMBASE were supplemented with a manual search of reference lists. English-language studies were included. Eleven studies met our inclusion criteria with a total of 4551 participants. However, only four studies with 653 participants used the consensus equation. The other seven studies used other methods to compare peak and baseline serum tryptase concentrations. Measuring serum tryptase levels is valuable in the diagnosis of anaphylaxis but is unable to detect all anaphylactic reactions. Based on our current literature review, the consensus equation is underused in the diagnosis of anaphylaxis. There is also a need for exploration of other biomarkers which could be used in parallel to peak and baseline serum tryptase measurements for further diagnostic certainty. Serum tryptase is the most studied biomarker in anaphylaxis but is still far from being the ideal biomarker for this. There is a need to identify new potential useful biomarkers. Serum tryptase levels are valuable in the diagnosis of anaphylaxis, but are unable to detect all anaphylactic reactions. Additionally serial tryptase measurements are laborious in daily clinical practice.
This is a preview of subscription content, log in to check access.
Access options
Buy single article
Instant access to the full article PDF.
US$ 39.95
Price includes VAT for USA
Subscribe to journal
Immediate online access to all issues from 2019. Subscription will auto renew annually.
US$ 99
This is the net price. Taxes to be calculated in checkout.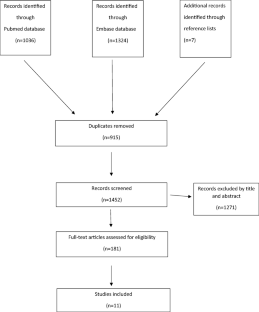 Abbreviations
AT:

Absolute tryptase

BMI:

Body mass index

BT:

Basal tryptase

ED:

Emergency department

IHR:

Immediate hypersensitivity reaction

aMCAS:

Acute mast cell activation syndrome

MCT:

Mast cell tryptase

PC:

Percentage change.

PPV:

Positive predictive value

ST:

Serum tryptase
References
1.

Vitte J (2015) Human mast cell tryptase in biology and medicine. Mol Immunol 63(1):18–24

2.

Waterfield T, Dyer E, Wilson K, Boyle RJ (2016) How to interpret mast cell tests. Arch Dis Child Educ Pract Ed 101(5):246–251

3.

Laroche D, Gomis P, Gallimidi E, Malinovsky JM, Mertes PM (2014) Diagnostic value of histamine and tryptase concentrations in severe anaphylaxis with shock or cardiac arrest during anesthesia. Anesthesiology. 121(2):272–279

4.

Sala-Cunill A, Cardona V (2015) Biomarkers of anaphylaxis, beyond tryptase. Curr Opin Allergy Clin Immunol 15(4):329–336

5.

Schwartz LB, Metcalfe DD, Miller JS, Earl H, Sullivan T (1987) Tryptase levels as an indicator of mast-cell activation in systemic anaphylaxis and mastocytosis. N Engl J Med 316(26):1622–1626

6.

Enrique E, Garcia-Ortega P, Sotorra O, Gaig P, Richart C (1999) Usefulness of UniCAP-Tryptase fluoroimmunoassay in the diagnosis of anaphylaxis. Allergy. 54(6):602–606

7.

Low AE, McEwan JC, Karanam S, North J, Kong KL (2016) Anaesthesia-associated hypersensitivity reactions: seven years' data from a British bi-specialty clinic. Anaesthesia. 71(1):76–84

8.

Valent P, Akin C, Arock M, Brockow K, Butterfield JH, Carter MC et al (2012) Definitions, criteria and global classification of mast cell disorders with special reference to mast cell activation syndromes: a consensus proposal. Int Arch Allergy Immunol 157(3):215–225

9.

Valent P, Akin C, Bonadonna P, Hartmann K, Broesby-Olsen S, Brockow K, Butterfield JH, Reiter A, Gotlib J, Castells M, Milner JD, Carter MC, Komarow H, Radia D, Pardanani A, Sotlar K, Triggiani M, Horny HP, Arock M, Schwartz LB, Metcalfe DD (2018) Mast cell activation syndrome: importance of consensus criteria and call for research. J Allergy Clin Immunol 142(3):1008–1010

10.

Liberati A, Altman DG, Tetzlaff J, Mulrow C, Gotzsche PC, Ioannidis JP et al (2009) The PRISMA statement for reporting systematic reviews and meta-analyses of studies that evaluate health care interventions: explanation and elaboration. J Clin Epidemiol 62(10):e1–e34

11.

De Schryver S, Halbrich M, Clarke A, La Vieille S, Eisman H, Alizadehfar R et al (2016) Tryptase levels in children presenting with anaphylaxis: temporal trends and associated factors. J Allergy Clin Immunol 137(4):1138–1142

12.

Baretto RL, Beck S, Heslegrave J, Melchior C, Mohamed O, Ekbote A et al (2017) Validation of international consensus equation for acute serum total tryptase in mast cell activation: a perioperative perspective. Allergy. 72(12):2031–2034

13.

Egner W, Cook TM, Garcez T, Marinho S, Kemp H, Lucas DN et al (2018) Specialist perioperative allergy clinic services in the UK 2018: results from the Royal College of Anaesthetists Sixth National Audit Project (NAP6) investigation of perioperative anaphylaxis. Clin Exp Allergy 48(7):846–861

14.

Vitte J, Amadei L, Gouitaa M, Mezouar S, Zieleskiewicz L, Albanese J, Bruder N, Lagier D, Mertès PM, Mège JL, Schwartz LB, Leone M (2019) Paired acute-baseline serum tryptase levels in perioperative anaphylaxis: an observational study. Allergy. 74(6):1157–1165

15.

Borer-Reinhold M, Haeberli G, Bitzenhofer M, Jandus P, Hausmann O, Fricker M, Helbling A, Müller U (2011) An increase in serum tryptase even below 11.4 ng/mL may indicate a mast cell-mediated hypersensitivity reaction: a prospective study in Hymenoptera venom allergic patients. Clin Exp Allergy 41(12):1777–1783

16.

Sala-Cunill A, Cardona V, Labrador-Horrillo M, Luengo O, Esteso O, Garriga T, Vicario M, Guilarte M (2013) Usefulness and limitations of sequential serum tryptase for the diagnosis of anaphylaxis in 102 patients. Int Arch Allergy Immunol 160(2):192–199

17.

Krishna MT, York M, Chin T, Gnanakumaran G, Heslegrave J, Derbridge C, Huissoon A, Diwakar L, Eren E, Crossman RJ, Khan N, Williams AP (2014) Multi-centre retrospective analysis of anaphylaxis during general anaesthesia in the United Kingdom: aetiology and diagnostic performance of acute serum tryptase. Clin Exp Immunol 178(2):399–404

18.

Wongkaewpothong P, Pacharn P, Sripramong C, Boonchoo S, Piboonpocanun S, Visitsunthorn N, Vichyanond P, Jirapongsananuruk O (2014) The utility of serum tryptase in the diagnosis of food-induced anaphylaxis. Allergy, Asthma Immunol Res 6(4):304–309

19.

Egner W, Sargur R, Shrimpton A, York M, Green K (2016) A 17-year experience in perioperative anaphylaxis 1998-2015: harmonizing optimal detection of mast cell mediator release. Clin Exp Allergy 46(11):1465–1473

20.

Dua S, Dowey J, Foley L, Islam S, King Y, Ewan P, Clark AT (2018) Diagnostic value of tryptase in food allergic reactions: a prospective study of 160 adult peanut challenges. J Allergy Clin Immunol Pract 6(5):1692–1698 e1

21.

Gastaminza G, Lafuente A, Goikoetxea MJ, D'Amelio CM, Bernad-Alonso A, Vega O, Martinez-Molina JA, Ferrer M, Nuñez-Cordoba JM (2018) Improvement of the elevated tryptase criterion to discriminate IgE- from non-IgE-mediated allergic reactions. Anesth Analg 127(2):414–419

22.

Kabashima K, Nakashima C, Nonomura Y, Otsuka A, Cardamone C, Parente R, de Feo G, Triggiani M (2018) Biomarkers for evaluation of mast cell and basophil activation. Immunol Rev 282(1):114–120

23.

Buka RJ, Knibb RC, Crossman RJ, Melchior CL, Huissoon AP, Hackett S, Dorrian S, Cooke MW, Krishna MT (2017) Anaphylaxis and clinical utility of real-world measurement of acute serum tryptase in UK emergency departments. J Allergy Clin Immunol Pract 5(5):1280–1287 e2

24.

Francis A, Fatovich DM, Arendts G, Macdonald SP, Bosio E, Nagree Y, Mitenko HM, Brown SG (2018) Serum mast cell tryptase measurements: sensitivity and specificity for a diagnosis of anaphylaxis in emergency department patients with shock or hypoxaemia. Emerg Med Australas 30(3):366–374

25.

Tacquard C, Collange O, Gomis P, Malinovsky JM, Petitpain N, Demoly P, Nicoll S, Mertes PM (2017) Anaesthetic hypersensitivity reactions in France between 2011 and 2012: the 10th GERAP epidemiologic survey. Acta Anaesthesiol Scand 61(3):290–299

26.

Soto D, Malmsten C, Blount JL, Muilenburg DJ, Caughey GH (2002) Genetic deficiency of human mast cell alpha-tryptase. Clin Exp Allergy 32(7):1000–1006

27.

Nassiri M, Eckermann O, Babina M, Edenharter G, Worm M (2016) Serum levels of 9alpha,11beta-PGF2 and cysteinyl leukotrienes are useful biomarkers of anaphylaxis. J Allergy Clin Immunol 137(1):312–314 e7

28.

Wittenberg M, Nassiri M, Francuzik W, Lehmann K, Babina M, Worm M (2017) Serum levels of 9alpha,11beta-PGF2 and apolipoprotein A1 achieve high predictive power as biomarkers of anaphylaxis. Allergy. 72(11):1801–1805

29.

Pettersson ME, Koppelman GH, Flokstra-de Blok BM, van Ginkel CD, Roozendaal C, Muller-Kobold AC et al (2017) Apolipoprotein B: a possible new biomarker for anaphylaxis. Ann Allergy Asthma Immunol 118(4):515–516

30.

Boehm T, Reiter B, Ristl R, Petroczi K, Sperr W, Stimpfl T, Valent P, Jilma B (2019) Massive release of the histamine-degrading enzyme diamine oxidase during severe anaphylaxis in mastocytosis patients. Allergy. 74(3):583–593

31.

Mayeux R (2004) Biomarkers: potential uses and limitations. NeuroRx. 1(2):182–188
Ethical Approval and Informed Consent
This article does not contain any studies with human participants or animals performed by any of the authors.
Ethics declarations
Conflict of Interest
All authors have no conflict of interest including specific financial interests, relationships, and/or affiliations relevant to the subject matter or materials included in this manuscript.
Additional information
Publisher's Note
Springer Nature remains neutral with regard to jurisdictional claims in published maps and institutional affiliations.
About this article
Cite this article
Passia, E., Jandus, P. Using Baseline and Peak Serum Tryptase Levels to Diagnose Anaphylaxis: a Review. Clinic Rev Allerg Immunol (2020). https://doi.org/10.1007/s12016-020-08777-7
Keywords
Anaphylaxis

Baseline and peak serum tryptase

Mast cell activation

Mast cell tryptase