Abstract
The handling of sticky raw material can cause problems during operation of process equipment in the cement production industry. These handling problems are generally observed when raw material (e.g., wet clay) sticks to machine walls and causes blockage of outlets. This leads to frequent production shutdowns and expensive cleaning operations. In this work, the effects of surface material and process parameters on the friction forces between wet clay and surface were investigated. Various surface materials and clay impact speeds were investigated. The results demonstrate that not only the equipment surface material but also the surface roughness influences the observed frictional behavior. The ranking of the materials in terms of effective static friction coefficients fell in two groups with equal performance within the group: (1) Two Teflon-based coatings (Accofal 2G54 and Accolan LB), polished AISI 304 stainless steel, Matrox lining, and a polyurethane-based coating (best performing surfaces), (2) Mild steel, a silicone-based coating, and AISI 304 stainless steel (worst performing surfaces). However, the friction coefficients of the two groups only varied by a factor of two, suggesting that adhesion of wet clay to surfaces is difficult to avoid by the use of coatings.
This is a preview of subscription content, log in to check access.
Access options
Buy single article
Instant unlimited access to the full article PDF.
US$ 39.95
Price includes VAT for USA
Subscribe to journal
Immediate online access to all issues from 2019. Subscription will auto renew annually.
US$ 99
This is the net price. Taxes to be calculated in checkout.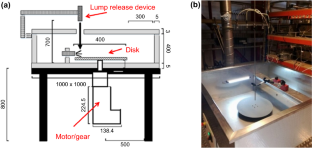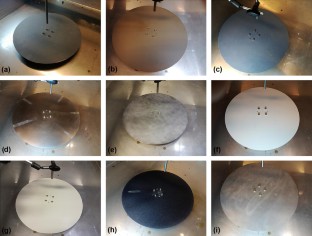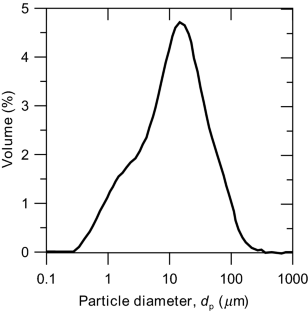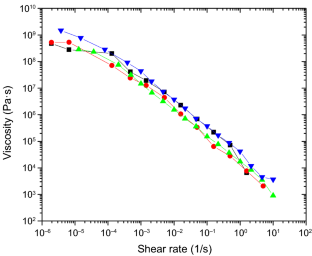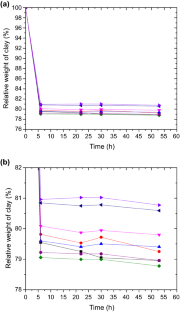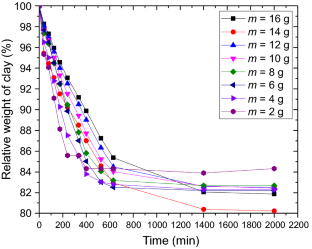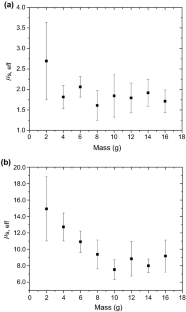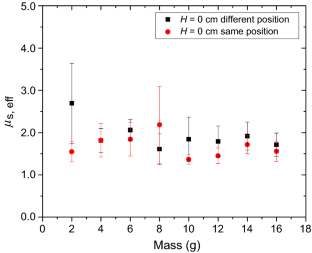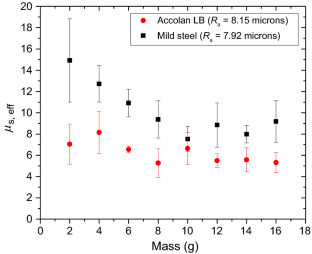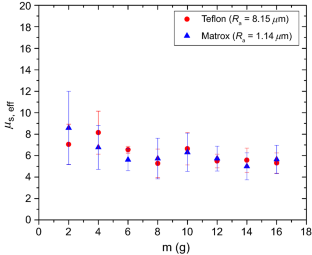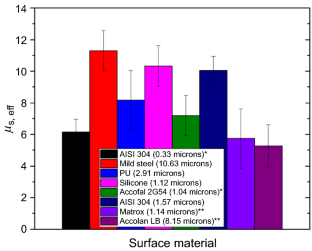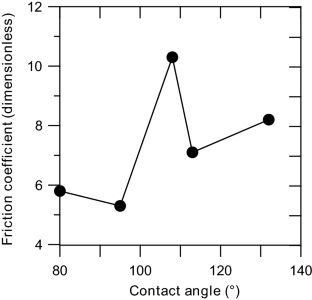 Abbreviations
F :

Force (N)

g :

Gravitational acceleration (m/s2)

m :

Mass of clay lump (g)

N :

Normal force (N)

DFT:

Dry film thickness (m)

r :

Radial position (m)

Ra:

Arithmetic average roughness (m)

t :

Time (s)

v :

Impact velocity of clay lump (m/s)

XRD:

X-ray diffraction

α :

Constant angular acceleration (s−1)

ω :

Angular velocity (s−1)

µ s,eff :

Effective static friction coefficient (dimensionless)
References
1.

Fountaine, ER, "Investigations into the Mechanism of Soil Adhesion." J. Soil Sci., 5 251–263 (1954)

2.

Mitarai, N, Nori, F, "Wet Granular Materials." Adv. Phys., 55 1–45 (2006)

3.

Kooistra, A, Verhoef, PNW, Broere, W, Ngan-Tillard, DJM, van Tol, AF "Appraisal of stickiness of natural clays from laboratory tests." Proceedings of the National Symposium of Engineering Geology and Infrastructure, pp. 101–113, Delft, Netherlands (1998)

4.

Feligha, M, Hammoud, F, Belachia, M, Nouaouria, MS, "Experimental Investigation of Frictional Behavior Between Cohesive Soils and Solid Materials Using Direct Shear Apparatus." Geotech. Geol. Eng., 34 567–578 (2016)

5.

Littleton, I, "An Experimental Study of the Adhesion between Clay and Steel." J. Terramech., 13 141–152 (1976)

6.

Tsubakihara, Y, Kishida, H, Nishiyama, T, "Friction Between Cohesive Soils and Steel." Soils Found., 33 145–156 (1993)

7.

Zimnik, AR, van Baalen, LR, Verhoef, PNW, Ngan-Tillard, DJM "The Adherence of Clay to Steel Surfaces." Proceedings of the International Conference on Geotechnical and Geological Engineering, pp. 1–6, Melbourne, Australia (2000)

8.

Zumsteg, R, Puzrin, AM, "Stickiness and Adhesion of Conditioned Clay Pastes." Tunn. Undergr. Space Technol., 31 86–96 (2012)

9.

Popov, VL, Contact Mechanics and Friction, 1st ed. Springer, Berlin (2010)

10.

Rabinowicz, E, Friction and Wear of Materials, 2nd ed. Wiley, Hoboken (1995)

11.

Svendsen, JR, Kontogeorgis, G, Kiil, S, Weinell, CE, Grønlund, M, "Adhesion Between Coating Layers Based on Epoxy and Silicone." J. Colloid Interface Sci., 316 678–686 (2007)
Acknowledgments
The authors wish to thank Johan Scholl for his help with the contact angle measurements, Jakob Eltzholtz, for the ICP and XRF analyses of Slantzy Clay, and Kasper Skov Mørk and Ion Marius Sivebæk for discussions on the setup design and implementation. This work was part of the research platform 'Minerals and Cement Process Technology – MiCeTech' funded by Innovation Fund Denmark, FLSmidth A/S, Hempel A/S, The Hempel Foundation, and The Technical University of Denmark. The research was conducted at the Center for Coatings Science and Technology (CoaST) at DTU.
Additional information
Publisher's Note
Springer Nature remains neutral with regard to jurisdictional claims in published maps and institutional affiliations.
About this article
Cite this article
Fasano, A., Madaleno, L., Davidsdottir, S. et al. Wet clay adhesion to antistick coatings: effects of binder type and surface roughness. J Coat Technol Res 17, 69–79 (2020) doi:10.1007/s11998-019-00240-3
Keywords
Antistick coatings

Steel

Friction measurements

Wet clay

Cement industry