Abstract
Purpose of Review
This review provides an update on the immunopathogenesis of tuberculous pericarditis (TBP), investigations to confirm tuberculous etiology, the limitations of anti-tuberculous therapy (ATT), and recent efficacy trials.
Recent Findings
A profibrotic immune response characterizes TBP, with low levels of AcSDKP, high levels of γ-interferon and IL-10 in the pericardium, and high levels of TGF-β and IL-10 in the blood. These findings may have implications for future therapeutic targets. Despite advances in nucleic acid amplification approaches, these tests remain disappointing for TBP. Trials of corticosteroids and colchicine have had mixed results, with no impact on mortality, evidence of a reduction in rates of constrictive pericarditis and potential harm in those with advanced HIV. Small studies suggest that ATT penetrates the pericardium poorly. Given that there is a close association between high bacillary burden and mortality, a rethink about the optimal drug doses and duration may be required.
Summary
The high mortality and morbidity from TBP despite use of anti-tuberculous drugs call for researches targeting host-directed immunological determinants of treatment outcome. There is also a need for the identification of steps in clinical management where interventions are needed to improve outcomes.
This is a preview of subscription content, log in to check access.
Access options
Buy single article
Instant unlimited access to the full article PDF.
US$ 39.95
Price includes VAT for USA
Subscribe to journal
Immediate online access to all issues from 2019. Subscription will auto renew annually.
US$ 99
This is the net price. Taxes to be calculated in checkout.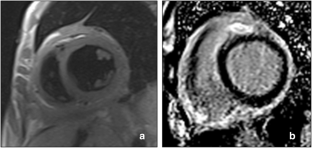 References
Papers of particular interest, published recently, have been highlighted as: • Of importance •• Of major importance
1.

•• Van Der Meeren O, et al. Phase 2b controlled trial of M72/AS01E vaccine to prevent tuberculosis. N Engl J Med. 2018;379(17):1621–34. The article provides hope for eradication of tuberculosis by the finding that M72/AS01E provided 54.0% protection for M. tuberculosis–infected adults against active pulmonary tuberculosis disease, without evident safety concerns.

2.

Gupta RK, Lucas SB, Fielding KL, Lawn SD. Prevalence of tuberculosis in post-mortem studies of HIV-infected adults and children in resource-limited settings: a systematic review and meta-analysis. Aids. 2015;29(15):1987–2002.

3.

Sagrista-Sauleda J, Permanyer-Miralda G, Soler-Soler J. Tuberculous pericarditis: ten year experience with a prospective protocol for diagnosis and treatment. J Am Coll Cardiol. 1988;11(4):724–8.

4.

Mynors JM, Reichman B. Pericarditis--a five year study in the African. Cent Afr J Med. 1973;19(2):19–22.

5.

Reuter H, Burgess LJ, Doubell AF. Epidemiology of pericardial effusions at a large academic hospital in South Africa. Epidemiol Infect. 2005;133(3):393–9.

6.

Nelson LJ, Wells CD. Global epidemiology of childhood tuberculosis. Int J Tuberc Lung Dis. 2004;8(5):636–47.

7.

Watch V, et al. The burden of presumed tuberculosis in hospitalized children in a resource-limited setting in Papua New Guinea: a prospective observational study. Int Health. 2017;9(6):374–8.

8.

Obihara NJ, et al. Tuberculous pericardial effusions in children. J Pediatric Infect Dis Soc. 2018;7(4):346–9.

9.

Hugo-Hamman CT, Scher H, De Moor MM. Tuberculous pericarditis in children: a review of 44 cases. Pediatr Infect Dis J. 1994;13(1):13–8.

10.

Spodick DH. Tuberculous pericarditis. AMA Arch Intern Med. 1956;98(6):737–49.

11.

Ntsekhe M, Mayosi BM. Tuberculous pericarditis with and without HIV. Heart Fail Rev. 2013;18(3):367–73.

12.

Reuter H, et al. Characterization of the immunological features of tuberculous pericardial effusions in HIV positive and HIV negative patients in contrast with non-tuberculous effusions. Tuberculosis (Edinb). 2006;86(2):125–33.

13.

Matthews K, Ntsekhe M, Syed F, Scriba T, Russell J, Tibazarwa K, et al. HIV-1 infection alters CD4+ memory T-cell phenotype at the site of disease in extrapulmonary tuberculosis. Eur J Immunol. 2012;42(1):147–57.

14.

Shenje J, et al. Effect of prednisolone on inflammatory markers in pericardial tuberculosis: a pilot study. Int J Cardiol Heart Vasc. 2018;18:104–8.

15.

Matthews K, Deffur A, Ntsekhe M, Syed F, Russell JB, Tibazarwa K, et al. A compartmentalized profibrotic immune response characterizes pericardial tuberculosis, irrespective of HIV-1 infection. Am J Respir Crit Care Med. 2015;192(12):1518–21.

16.

Ntsekhe M, Matthews K, Wolske J, Badri M, Wilkinson KA, Wilkinson RJ, et al. Ac-SDKP (N-acetyl-seryl-aspartyl-lysyl-proline) and galectin-3 levels in tuberculous pericardial effusion: implications for pathogenesis and prevention of pericardial constriction. Heart. 2012;98(17):1326–8.

17.

Mnguni AT, Engel ME, Borkum MS, Mayosi BM. The effects of angiotensin converting enzyme inhibitors (ACE-I) on human N-acetyl-seryl-aspartyl-lysyl-proline (Ac-SDKP) levels: a systematic review and meta-analysis. PLoS One. 2015;10(12):e0143338.

18.

Pasipanodya JG, et al. Tuberculous pericarditis is multibacillary and bacterial burden drives high mortality. EBioMedicine. 2015;2(11):1634–9.

19.

Mayosi BM, et al. Clinical characteristics and initial management of patients with tuberculous pericarditis in the HIV era: the Investigation of the Management of Pericarditis in Africa (IMPI Africa) registry. BMC Infect Dis. 2006;6:2.

20.

Schrire V. Experience with pericarditis at Groote Schuur Hospital, Cape Town: an analysis of one hundred and sixty cases studied over a six-year period. S Afr Med J. 1959;33:810–7.

21.

•• Mayosi BM, et al. Prednisolone and Mycobacterium indicus pranii in tuberculous pericarditis. N Engl J Med. 2014;371(12):1121–30 This landmark RCT was the first in Africa to investigate the place of steriod in tuberculous pericarditis. The results show that among HIV negative patients with TBP, prednisolone led to reduced incidence of constrictive pericarditis.

22.

Ntsekhe M, Wiysonge CS, Gumedze F, Maartens G, Commerford PJ, Volmink JA, et al. HIV infection is associated with a lower incidence of constriction in presumed tuberculous pericarditis: a prospective observational study. PLoS One. 2008;3(6):e2253.

23.

Syed FF, Mayosi BM. A modern approach to tuberculous pericarditis. Prog Cardiovasc Dis. 2007;50(3):218–36.

24.

Noubiap JJ, et al. Epidemiology of pericardial diseases in Africa: a systematic scoping review. Heart. 2019;105(3):180–8.

25.

Xie D, Cheng B, Sheng Y, Jin J. Diagnostic accuracy of adenosine deaminase for tuberculous pericarditis: a meta-analysis. Eur Rev Med Pharmacol Sci. 2015;19(22):4411–8.

26.

Mayosi BM, et al. Mortality in patients treated for tuberculous pericarditis in sub-Saharan Africa. S Afr Med J. 2008;98(1):36–40.

27.

Mayosi BM, Burgess LJ, Doubell AF. Tuberculous pericarditis. Circulation. 2005;112(23):3608–16.

28.

Adler Y, Charron P, Imazio M, Badano L, Barón-Esquivias G, Bogaert J, et al. 2015 ESC guidelines for the diagnosis and management of pericardial diseases: The Task Force for the Diagnosis and Management of Pericardial Diseases of the European Society of Cardiology (ESC) endorsed by: the European Association for Cardio-Thoracic Surgery (EACTS). Eur Heart J. 2015;36(42):2921–64.

29.

Light RW. Pleural effusions. Med Clin North Am. 2011;95(6):1055–70.

30.

Kyriakakis CG, Mayosi BM, de Vries E, Isaacs A, Doubell AF. An approach to the patient with suspected pericardial disease. SAMJ: South African Medical Journal. 2016;106(2):151–5.

31.

Theron G, et al. Determinants of PCR performance (Xpert MTB/RIF), including bacterial load and inhibition, for TB diagnosis using specimens from different body compartments. Sci Rep. 2014;4:5658.

32.

• Kyriakakis CG. Tuberculous pericarditis: challenges and controversies in the modern era. SA Heart. 2016;13(2):104–11. One of the issues that delay early commencement of treatment in TBP is definitive diagnosis. The authors of the article introduce use of a pericardioscope for pericardial tissue collection to aid tissue diagnosis.

33.

Corey GR, Campbell PT, van Trigt P, Kenney RT, O'Connor CM, Sheikh KH, et al. Etiology of large pericardial effusions. Am J Med. 1993;95(2):209–13.

34.

Pandie S, et al. Diagnostic accuracy of quantitative PCR (Xpert MTB/RIF) for tuberculous pericarditis compared to adenosine deaminase and unstimulated interferon-γ in a high burden setting: a prospective study. BMC Med. 2014;12(1):101.

35.

• Yu G, et al. Comparison between the diagnostic validities of Xpert MTB/RIF and interferon-gamma release assays for tuberculous pericarditis using pericardial tissue. PLoS One. 2017;12(12):e0188704. The World Health Organization has identified development of point of care diagnostic tools as the key in improvement of diagnosis and outcome in tuberculosis. The authors of this article show the high sensitivity of Xpert MTB/RIF in TBP. However, its non-superiority compared with older PCR is a drawback and calls for further investigations.

36.

Cegielski JP, Devlin BH, Morris AJ, Kitinya JN, Pulipaka UP, Lema LE, et al. Comparison of PCR, culture, and histopathology for diagnosis of tuberculous pericarditis. J Clin Microbiol. 1997;35(12):3254–7.

37.

Pandie S, et al. Diagnostic accuracy of quantitative PCR (Xpert MTB/RIF) for tuberculous pericarditis compared to adenosine deaminase and unstimulated interferon-gamma in a high burden setting: a prospective study. BMC Med. 2014;12:101.

38.

Bian S, Zhang Y, Zhang L, Shi X and Liu X. Diagnostic Value of Interferon-gamma Release Assays on Pericardial Effusion for Diagnosis of Tuberculous Pericarditis. PLoS One. 2016;11:e0165008.

39.

Burgess LJ, et al. The use of adenosine deaminase and interferon-gamma as diagnostic tools for tuberculous pericarditis. Chest. 2002;122(3):900–5.

40.

Latouf S, Levetan B, Commerford P. Tuberculous pericardial effusion: analysis of commonly used diagnostic methods. S Afr Med J. 1996;86(Suppl):15.

41.

• Liu C, et al. Diagnostic accuracy of interferon-gamma in pericardial effusions for tuberculous pericarditis: a meta-analysis. J Thorac Dis. 2018;10(2):854–60. The authors highlight the role of interferon gamma as a stand-alone test to exclude or diagnose TBP, which is a potential step in rapid diagnosis, with the high cost a drawback to its use in low–medium-income countries (LMICs).

42.

Cattamanchi A, Smith R, Steingart KR, Metcalfe JZ, Date A, Coleman C, et al. Interferon-gamma release assays for the diagnosis of latent tuberculosis infection in HIV-infected individuals: a systematic review and meta-analysis. J Acquir Immune Defic Syndr. 2011;56(3):230–8.

43.

Shenje J, et al. Poor penetration of antibiotics into pericardium in pericardial tuberculosis. EBioMedicine. 2015;2(11):1640–9.

44.

Ristic AD, et al. Triage strategy for urgent management of cardiac tamponade: a position statement of the European Society of Cardiology Working Group on Myocardial and Pericardial Diseases. Eur Heart J. 2014;35(34):2279–84.

45.

Liebenberg J, van der Bijl P. A "vanishing", tuberculous, pericardial effusion. Korean Circ J. 2016;46(6):879–81.

46.

Reuter H, Burgess LJ, Louw VJ, Doubell AF. The management of tuberculous pericardial effusion: experience in 233 consecutive patients. Cardiovasc J S Afr. 2007;18(1):20–5.

47.

Damasceno A, et al. The causes, treatment, and outcome of acute heart failure in 1006 Africans from 9 countries. Arch Intern Med. 2012;172(18):1386–94.

48.

Yankah C, et al. Cardiac surgery capacity in sub-Saharan Africa: quo vadis? Thorac Cardiovasc Surg. 2014;62(5):393–401.

49.

Strang JI, Kakaza HH, Gibson DG, Girling DJ, Nunn AJ, Fox W. Controlled trial of prednisolone as adjuvant in treatment of tuberculous constrictive pericarditis in Transkei. Lancet. 1987;2(8573):1418–22.

50.

Strang JI, Nunn AJ, Johnson DA, Casbard A, Gibson DG, Girling DJ. Management of tuberculous constrictive pericarditis and tuberculous pericardial effusion in Transkei: results at 10 years follow-up. Qjm. 2004;97(8):525–35.

51.

Wiysonge CS, et al. Interventions for treating tuberculous pericarditis. Cochrane Database Syst Rev. 2017;9:Cd000526.

52.

•• Mayosi BM, et al. Rationale and design of the Investigation of the Management of Pericarditis (IMPI) trial: a 2 x 2 factorial randomized double-blind multicenter trial of adjunctive prednisolone and Mycobacterium w immunotherapy in tuberculous pericarditis. Am Heart J. 2013;165(2):109–15.e3. The authors of this Cochrane review provide a bird's-eye view of interventions in the past 5 years focused on treatment of tuberculous pericarditis, and reveal areas of gaps in knowledge as well as potential research areas.

53.

Imazio M, Brucato A, Cemin R, Ferrua S, Belli R, Maestroni S, et al. Colchicine for recurrent pericarditis (CORP): a randomized trial. Ann Intern Med. 2011;155(7):409–14.

54.

Liebenberg JJ, Dold CJ, Olivier LR. A prospective investigation into the effect of colchicine on tuberculous pericarditis. Cardiovasc J Afr. 2016;27(6):350–5.

55.

•• Wiyeh AB, et al. A systematic review of the efficacy and safety of intrapericardial fibrinolysis in patients with pericardial effusion. Int J Cardiol. 2018;250:223–8. The authors of this article posit that fibrin deposition could be central in the development of constrictive pericarditis and a potential target in its prevention. The ongoing Second Investigation of Management of Pericarditis (IMPI-2) Trial is designed to address this.

56.

Ntusi NA, Palkowski G, Samuels P, Moosa S, Ntsekhe M, Mayosi B. Cardiovascular magnetic resonance characterisation of pericardial and myocardial involvement in patients with tuberculous pericardial constriction with and without HIV co-infection. J Cardiovasc Magn Reson. 2016;18:Q29. https://doi.org/10.1186/1532-429X-18-S1-Q29.
Ethics declarations
Conflict of Interest
Godsent Isiguzo, Elsa Du Bruyn, Patrick Howlett, and Mpiko Ntsekhe declare that they have no conflict of interest.
Human and Animal Rights and Informed Consent
This article does not contain any studies with human or animal subjects performed by any of the authors.
Additional information
Publisher's Note
Springer Nature remains neutral with regard to jurisdictional claims in published maps and institutional affiliations.
This article is part of the Topical Collection on Pericardial Disease
Electronic supplementary material
About this article
Cite this article
Isiguzo, G., Du Bruyn, E., Howlett, P. et al. Diagnosis and Management of Tuberculous Pericarditis: What Is New?. Curr Cardiol Rep 22, 2 (2020) doi:10.1007/s11886-020-1254-1
Keywords
Tuberculous pericarditis

Mycobacterium tuberculosis