Recent advances on metal-free graphene-based catalysts for the production of industrial chemicals
Abstract
With the development of carbon catalysts, graphene-based metal-free catalysts have drawn increasing attention in both scientific research and in industrial chemical production processes. In recent years, the catalytic activities of metal-free catalysts have significantly improved and they have become promising alternatives to traditional metal-based catalysts. The use of metal-free catalysts greatly improves the sustainability of chemical processes. In view of this, the recent progress in the preparation of graphene-based metal-free catalysts along with their applications in catalytic oxidation, reduction and coupling reactions are summarized in this review. The future trends and challenges for the design of graphenebased materials for industrial organic catalytic reactions with good stabilities and high catalytic performance are also discussed.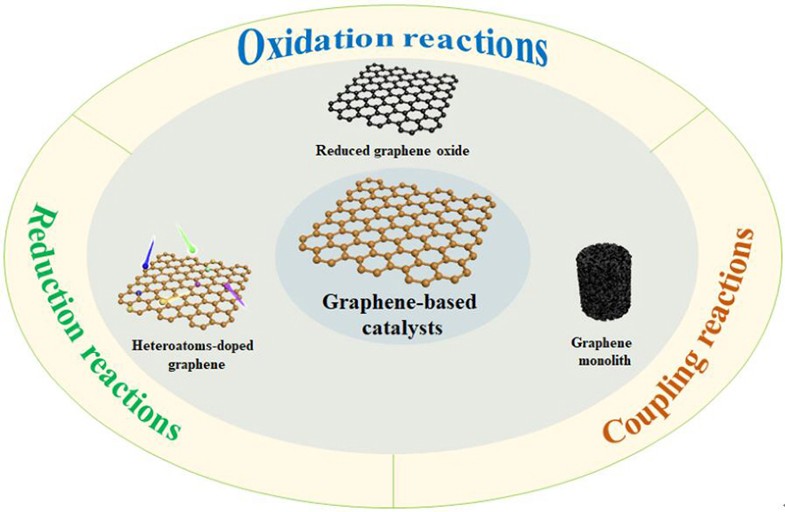 Keywords
graphene-based materials 
metal-free catalyst 
industrial chemical productions 
catalytic reaction 
Notes
Acknowledgements
We are grateful for financial support from the National Natural Science Foundation of China (Grant Nos. 21620102007 and 21622601), the Fundamental Research Funds for the Central Universities of China (No. BUCTRC201601), and the "111" project of China (No. B14004).
Copyright information
© Higher Education Press and Springer-Verlag GmbH Germany, part of Springer Nature 2018