Abstract
Thermal spraying aluminum coatings have been widely used in the corrosion protection of mild steel in seawater. In this study, high-efficiency supersonic plasma spraying (HESP) and oxygen–acetylene flame spraying (FS) were used to prepare aluminum coatings. The micromorphology of the coatings was analyzed by a scanning electron microscope equipped with an energy-dispersive x-ray spectrometer. The phase identification of the coatings was conducted by an x-ray diffractometer. The Vickers hardness and bonding strength of the coatings were measured by an HMV-2000 Vickers hardness tester and MTS809 universal tensile tester. The corrosion resistance of the coatings was tested by an IM6ex electrochemical workstation. The results show that the aluminum coatings prepared by HESP have a denser structure, higher microhardness, higher bonding strength, and better corrosion resistance than those prepared by the traditional FS. After 480-h immersion in 3.5 wt.% NaCl solution, a dense corrosion product formed on the surface of aluminum coatings prepared by HESP prevents further corrosion of the coatings, but the aluminum coatings sprayed by FS demonstrate a serious pitting phenomenon.
This is a preview of subscription content, log in to check access.
Access options
Buy single article
Instant unlimited access to the full article PDF.
US$ 39.95
Price includes VAT for USA
Subscribe to journal
Immediate online access to all issues from 2019. Subscription will auto renew annually.
US$ 449
This is the net price. Taxes to be calculated in checkout.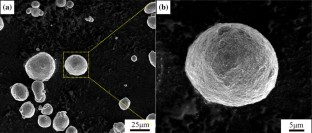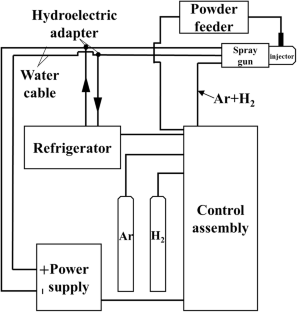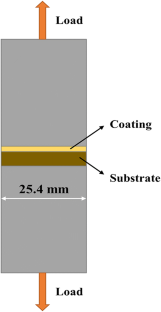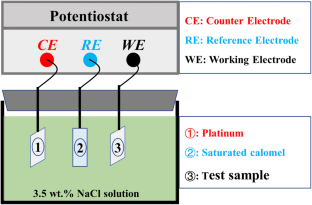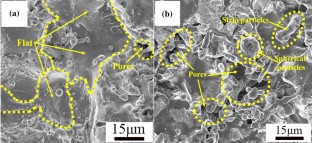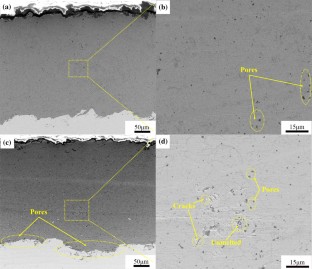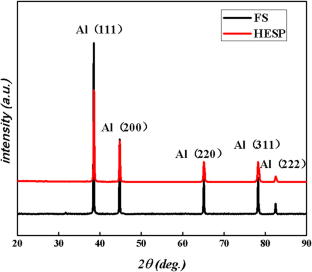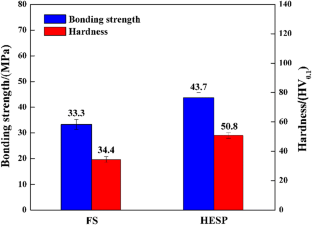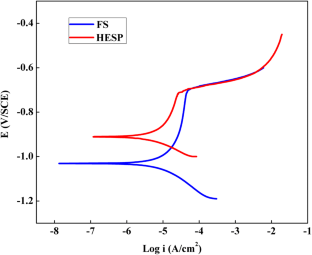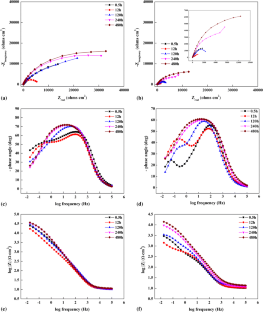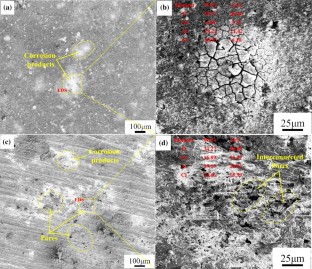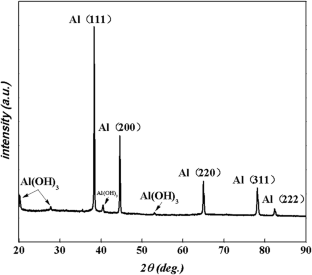 References
1.

H. Katayama and S. Kuroda, Long-term Atmospheric Corrosion Properties of Thermally Sprayed Zn, Al and Zn-Al Coatings Exposed in a Coastal Area, Corros. Sci., 2013, 76, p 35-41

2.

S. Paul, Corrosion Performance of Damaged Thermally Sprayed Aluminum in Synthetic Seawater at Different Temperatures, Therm. Spray Bull., 2015, 8, p 139-146

3.

H.S. Lee, J.K. Singh, and J.H. Park, Pore Blocking Characteristics of Corrosion Products Formed on Aluminum Coating Produced by Arc Thermal Metal Spray Process in 3.5wt.% NaCl Solution, Constr. Build. Mater., 2016, 113, p 905-916

4.

X.B. Liu, J.J. Kang, W. Yue, G.Z. Ma, Z.Q. Fu, L.N. Zhu, D.S. She, J. Liang, W. Weng, H.D. Wang, and C.B. Wang, Cavitation Erosion Behavior of HVOF Sprayed WC-10Co4Cr Cermet Coatings in Simulated Sea Water, Ocean Eng., 2019, 190, p 106449. https://doi.org/10.1016/j.oceaneng.2019.106449

5.

F. Ahnia and B. Demri, Evaluation of Aluminum Coatings in Simulated Marine Environment, Surf. Coat. Technol., 2013, 220, p 232-236

6.

C. Jeong, J. Lee, K. Sheppard, and C.H. Choi, Air-Impregnated Nanoporous Anodic Aluminum Oxide Layers for Enhancing the Corrosion Resistance of Aluminum, Langmuir, 2015, 31, p 11040-11050

7.

Q. Jiang, Q. Miao, W.P. Liang, F. Ying, F. Tong, Y. Xu, B.L. Ren, Z.J. Yao, and P.Z. Zhang, Corrosion Behavior of Arc Sprayed Al-Zn-Si-RE Coatings on Mild Steel in 3.5wt% NaCl Solution, Electrochim. Acta, 2014, 115, p 644-656

8.

E.A. Esfahani, H. Salimijazi, M.A. Golozar, J. Mostaghlml, and L. Pershln, Study of Corrosion Behavior of Arc Sprayed Aluminum Coating on Mild Steel, J. Therm. Spray Technol., 2012, 21, p 1195-1202

9.

X.B. Zhang, X. Chang, F.H. Han, and W.J. Huang, Researches on Aluminum Coating by Flame Spraying on Q235 Steel Surface, Adv. Mater. Res., 2012, 472-475, p 2775-2778

10.

L. Pawlowski, The Science and Engineering of Thermal Spray Coatings, 2nd ed., Wiley-Blackwell Press, Hoboken, 2008

11.

G. Zlatko, K. Zoran, and K. Slobodan, A Mathematical Model for the Calculation of the Adhesion of a Flame Sprayed Coating of Aluminum on S 235 JR Steel, J. Therm. Spray Technol., 2012, 21(1), p 63-76

12.

M.H.A. Malek, N.H. Saad, S.K. Abas, N.R.N. Roselina, and N.M. Shah, Performance and Microstructure Analysis of 99.5% Aluminum Coating by Thermal Arc Spray Technique, Procedia Eng., 2013, 68, p 558-565

13.

R.M.H.P. Rodriguez, R.S.C. Paredes, S.H. Wido, and A. Calixto, Comparison of Aluminum Coatings Deposited by Flame Spray and by Electric Arc Spray, Surf. Coat. Technol., 2007, 202, p 172-179

14.

R.S.C. Paredes, S.C. Amico, and A.S.C.M. D'Oliveira, The Effect of Roughness and Pre-heating of the Substrate on the Morphology of Aluminum Coatings Deposited by Thermal Spraying, Surf. Coat. Technol., 2006, 200, p 3049-3055

15.

H.S. Lee, J.K. Singh, M.A. Ismall, and C. Bhattacharya, Corrosion Resistance Properties of Aluminum Coating Applied by Arc Thermal Metal Spray in SAE J2334 Solution with Exposure Periods, Metals, 2016, 6, p 55-70

16.

H.B. Choe, H.S. Lee, and J.H. Shin, Experimental Study on the Electrochemical Anti-corrosion Properties of Steel Structures Applying the Arc Thermal Metal Spraying Method, Materials, 2014, 7, p 7722-7736

17.

H.S. Lee, J.K. Singh, and M.A. Ismail, An effective and Novel Pore Sealing Agent to Enhance the Corrosion Resistance Performance of Al Coating in Artificial Ocean Water, Sci. Rep., 2017, 7, p 41935. https://doi.org/10.1038/srep41935

18.

H.S. Lee, J.H. Park, J.K. Singh, and M.A. Ismail, Protection of Reinforced Concrete Structures of Waste Water Treatment Reservoirs with Stainless Steel Coating Using Arc Thermal Spraying Technique in Acidified Water, Materials, 2016, 9, p 753-773

19.

Z.A. Jin, L.N. Zhu, H.D. Wang, M. Liu, J.J. Kang, G.Z. Ma, and S.Y. Chen, Microstructures and Wear Resistance of Al-25wt.%Si Coatings Prepared by High-Efficiency Supersonic Plasma Spraying, J. Therm. Spray Technol., 2019, 28(6), p 1308-1317

20.

M.S. Han, Y.B. Woo, S.C. Ko, Y.J. Jeong, S.K. Jang, and S.J. Kim, Effects of Thickness of Al Thermal Spray Coating for STS 304, Trans. Nonferrous Met. Soc. China, 2009, 19, p 925-929

21.

S.J. Kim and Y.B. Woo, Coating Layer and Corrosion Protection Characteristics in Sea Water with Various Thermal Spray Coating Materials for STS304, Surf. Rev. Lett., 2010, 17, p 299-305

22.

W.B. Qin, J.S. Li, Y.Y. Liu, J.J. Kang, L.N. Zhu, D.F. Shu, P. Peng, D.S. She, D.Z. Meng, and Y.S. Li, Effects of Grain Size on Tensile Property and Fracture Morphology of 316L Stainless Steel, Mater. Lett., 2019, 254, p 116-119

23.

L. Tang, J.J. Kang, P.F. He, S.Y. Ding, S.Y. Chen, M. Liu, Y.C. Xiong, G.Z. Ma, and H.D. Wang, Effects of Spraying Conditions on the Microstructure and Properties of NiCrBSi Coatings Prepared by Internal Rotating Plasma Spraying, Surf. Coat. Technol., 2019, 374, p 625-633

24.

C.J. Li and A. Ohmori, Relationships Between the Microstructure and Properties of Thermally Sprayed Deposits, J. Therm. Spray Technol., 2002, 11, p 365-374

25.

M.M. Verdian, K. Raeissi, and M. Salehi, Corrosion Performance of HVOF and APS Thermally Sprayed NiTi Intermetallic Coatings in 3.5 wt.% NaCl Solution, Corros. Sci., 2010, 52, p 1052-1059

26.

J.L. Ma, J.B. Wen, G.X. Li, and C.H. Xu, The Corrosion Behaviour of Al-Zn-In-Mg-Ti Alloy in NaCl Solution, Corros. Sci., 2010, 52, p 534-539

27.

R. Autengruber, G. Luckeneder, and A.W. Hassel, Corrosion of Press-Hardened Galvanized Steel, Corros. Sci., 2012, 63, p 12-19

28.

J.B. Wen, J.L. Ma, and J.G. He, Al-Base Sacrificial Anode Material for Corrosion Protection, Chemical Industry Press, Beijing, 2012

29.

J.F. Zhang, W. Zhang, C.W. Yan, K.Q. Du, and F.H. Wang, Corrosion Behaviors of Zn/Al-Mn Alloy Composite Coatings Deposited on Magnesium Alloy AZ31B (Mg-Al-Zn), Electrochim. Acta, 2009, 55, p 560-571

30.

Y. Wang, W. Tian, T. Zhang, and Y. Yang, Microstructure, Spallation and Corrosion of Plasma Sprayed Al2O3-13%TiO2 Coatings, Corros. Sci., 2009, 51, p 2924-2931

31.

L.M. Liu, Z. Wang, and G. Song, Study on Corrosion Resistance Properties of Hydrothermal Sealed Arc Sprayed Aluminum Coating, Surf. Eng., 2010, 26, p 399-406
Acknowledgments
This work was supported by the National Natural Science Foundation of China (Grant Nos. 51535011, 41872183, 51675531), the Pre-Research Program in National 13th Five-Year Plan (Grant No. 61409230603), Joint Fund of Ministry of Education for Pre-research of Equipment for Young Personnel Project (Grant No. 6141A02033120), and the Fundamental Research Funds for Central Universities (Grant No. 2652018095).
Additional information
Publisher's Note
Springer Nature remains neutral with regard to jurisdictional claims in published maps and institutional affiliations.
About this article
Cite this article
Jin, Z., Liu, M., Zhu, L. et al. Microstructure and Corrosion Behavior of Aluminum Coatings Prepared by High-Efficiency Supersonic Plasma Spraying and Oxygen–Acetylene Flame Spraying. J Therm Spray Tech (2020). https://doi.org/10.1007/s11666-020-00980-4
Received:

Revised:

Published:
Keywords
aluminum coatings

corrosion resistance

mechanical property

microstructure