Correction to: A New Approach Toward Designing and Synthesizing the Microalloying Zn Biodegradable Alloys with Improved Mechanical Properties
The geometrical illustration of the tensile sample in Figure 4 was reprinted with permission from Ref. [42].
In the original article there is an error in Figure 
9
(a). Following is the corrected Figure
9
.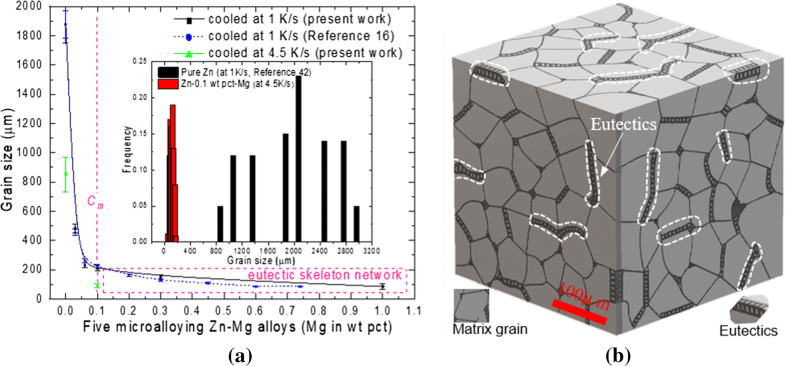 Copyright information
© The Minerals, Metals & Materials Society and ASM International 2018