MoSe2 nanosheets embedded in mesoporous carbon as anode materials for sodium ion batteries
Abstract
MoSe2 nanosheets embedded in a mesoporous carbon matrix is synthesized through a facile route, where molybdenum source is recrystallized forming nanocrystals and further react with selenium. To obtain fine nanocrystals, freeze-drying technique is used to creating a large subcooled temperature. With low MoSe2 content of ~ 54 wt%, the mesoporous MoSe2/C composite shows an initial capacity of 450 mA h g−1 and a reversible capacity of 276 mA h g−1 after 200 cycles.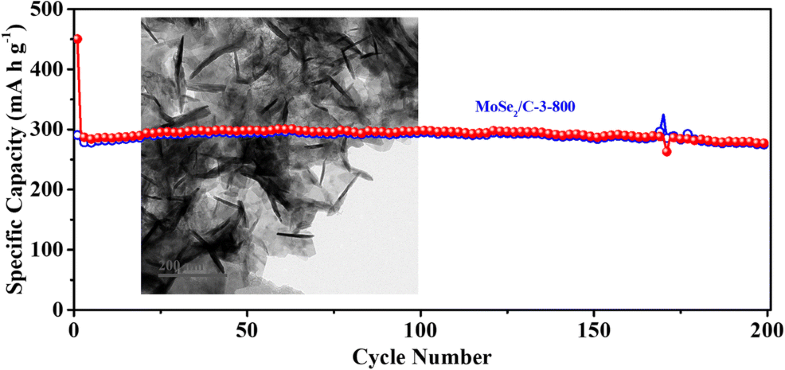 Keywords
Anode 
Molybdenum diselenide 
Mesoporous 
Nanosheets 
Sodium ion battery 
Notes
Funding information
This work was supported by the National Natural Science Foundation of China (Grant no. 51574288) and the Undergraduate Innovation Project of Central South University (CX20180337).
Compliance with ethical standards
Conflict of interest
The authors declare that they have no conflict of interest.
Copyright information
© Springer-Verlag GmbH Germany, part of Springer Nature 2019