Abstract
Virtual learning environments (VLEs) are web-based software systems that enable students to interact with their teachers and classmates, access learning resources without restriction of time and place, and use cutting-edge Information and Communication Technologies. Nevertheless, VLEs are costly to develop and maintain. Clearly, many features of VLEs may not be as useful to learners as designers and stakeholders might think, resulting in waste of resources. With this possibility in mind, the purpose of this study was to evaluate the effectiveness of the features of the VLE employed at Middlesex University. To that end, first, a scale with 11 items and 3 sub-dimensions was developed and tested through exploratory and confirmatory factor analyses to identify student perceptions of the (1) benefit, (2) satisfaction, and (3) guidance, aiming at identifying student views on how beneficial the system was, whether they were satisfied with it, and how they perceived the guidance provided through it, respectively. Next, the scale was administered to a sample of 278 students to determine whether the perceptions differed depending on campus location, and grade level. Finally, questions were also asked to pinpoint the features of the VLE that the students found most useful and beneficial. Data were analysed through ANOVA, correlation, and rank analyses. Results show that the students' perception of the VLE did not significantly differ based on campus location or grade level. Two features of the VLE—lecture capture and key concept videos—were the most beneficial resources for the students, whereas "lecture capture with PowerPoint slides and audio only," discussion forums, and chat rooms, were not preferred. The students were not much enthusiastic to have access to blogs, audio/video conferencing facilities, wikis, or chat either.
This is a preview of subscription content, log in to check access.
Access options
Buy single article
Instant access to the full article PDF.
US$ 39.95
Price includes VAT for USA
Subscribe to journal
Immediate online access to all issues from 2019. Subscription will auto renew annually.
US$ 99
This is the net price. Taxes to be calculated in checkout.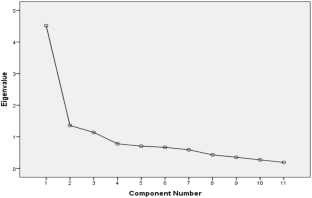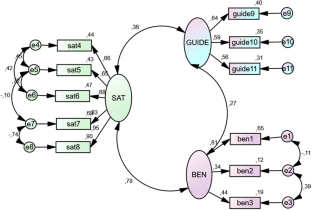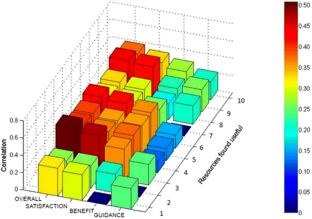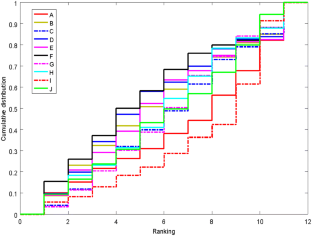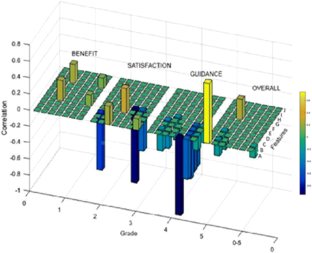 References
Ahmed, J., & Morley, G. (2010). VLE a blessing or a curse: VLE use by HE academic staff. Global Learn Asia Pacific 2010—Global Conference on Learning and Technology. Retrieved from http://eprints.hud.ac.uk/8901/.

Akritidou, M., & Tsiatsos, T. (2008). Implementing a PLE: A VLE-based approach. Conference ICL2008, 24–26, Villach, Austria.

Al Ghamdi, A., Samarji, A., & Watt, A. (2016). Essential considerations in distance education in KSA: Teacher immediacy in a virtual teaching and learning environment. International Journal of Information and Education Technology,6(1), 17–22.

Arbaugh, J. B., & Duray, R. (2002). Technological and structural characteristics, student learning and satisfaction with web-based courses: An exploratory study of two online MBA programs. Management and Learning,33(3), 331–347.

Assoodar, M., Vaezi, S., & Izanloo, B. (2016). Framework to improve e-learner satisfaction and further strengthen e-learning implementation. Computers in Human Behavior,63, 704–716.

Awang, H., Aji, Z. M., & Osman, W. R. S. (2018, September). Measuring virtual learning environment success from the teacher's perspective: Scale development and validation. In AIP Conference Proceedings (Vol. 2016, No. 1, p. 020028). AIP Publishing.

Bagozzi, R. P., & Youjae, Y. (1988). On the evaluation of structural equation models. Journal of Academy of Marketing Science,16(1), 74–94.

Bee, T. (2013). Making the most out of IT: Report to TELWG. Liverpool: University of Liverpool.

Bergen, A., French, L., & Hawkins, L. (2012). Teaching and learning in a digital world: A developmental evaluation of virtual learning environments in the Upper Grand and York Region District School Boards. Retrieved from http://www.cesinstitute.ca/.

Berlanga, A. J., Eshuism, J., Hermans, H., & Sloep, P. B. (2010). Learning networks for lifelong learning: An exploratory survey on distance learners' preferences. In L. Dirckinck-Holmfeld, V. Hodgson, C. Jones, M. de Laat, D. McConnell, & T. Ryberg (Ed), In Proceedings of the 7th international conference on networked learning 2010 (pp. 44–51). Lancaster: Lancaster University.

Bourne, J., & Moore, J. C. (Eds.). (2003). Elements of quality online education: Practice and direction (Vol. 4). Needham: Olin College-Sloan-C.

Browne, T., Jenkins, M., & Walker, R. (2006). A longitudinal perspective regarding the use of VLEs by higher education institutions in the United Kingdom. Interactive Learning Environments,14(2), 177–192.

Bryman, A., & Cramer, D. (1999). Quantitative data analysis with SPSS release 8 for windows. New York: Routelge.

Byrne, B. M. (1998). Structural equation modeling with Lisrel, Prelis, and Simplis: Basic concepts, applications, and programming. Mahwah, NJ: Lawrence Erlbaum Associates.

Cassidy, S. (2016). Virtual learning environments as mediating factors in student satisfaction with teaching and learning in Higher Education. Journal of Curriculum and Teaching,5(1), 113–123.

Cheng, K. W. (2011). The gap between e-learning managers and users on satisfaction of e-learning in the accounting industry. Journal of Behavioral Studies in Business,3, 1–9.

Chua, C., & Montalbo, J. (2014). Assessing students' satisfaction on the use of virtual learning environment (VLE): An input to a campus-wide e-learning design and implementation. Information and Knowledge Management,3(4), 108–116.

Conrad, D. L. (2002). Engagement, excitement, anxiety, and fear: Learners' experiences of starting an online course. American Journal of Distance Education,16(4), 205–226. https://doi.org/10.1207/S15389286AJDE1604_2.

Creswell, J. W. (2009). Research design: Qualitative, quantitative, and mixed methods approaches. Los Angeles: University of Nebraska-Lincoln.

Dillenbourg, P., Schneider, D., & Synteta, P. (2002). Virtual learning environments. In A. Dimitracopoulous (Ed). In Proceedings of the 3rd Hellenic Conference Information and Communication Technologies in Education, (pp. 3–18).

Dutton, W. H., Cheong, P. H., & Park, N. (2004). The social shaping of a virtual learning environment: The case of a university-wide course management system. Electronic Journal of e-learning,2(1), 69–80.

Figlio, D., Rush, N., & Yin, L. (2010). Is it live or is it Internet? Experimental estimates of the effects of online instruction on student learning. Cambridge MA: National Bureau of Economic Research.

Fornell, C., & Larcker, D. F. (1981). Structural equation models with unobservable variables and measurement error: Algebra and statistics. Journal of Marketing Research,18(3), 382–388.

Fraenkel, J. R., & Wallen, N. E. (2006). How to design and evaluate research in education (6th ed.). New York: McGraw-Hill.

Frokjaer, E., Hertzum, M., & Hornbaek, K. (2000). Measuring usability: Are effectiveness, efficiency, and satisfaction really correlated? In Proceedings of the SIGCHI conference on Human Factors in Computing Systems (CHI '00). ACM, New York, NY, USA, 345–352.

Giesbers, B., Rienties, B., Tempelaar, D. T., & Gijselaers, W. H. (2013). Investigating the relations between motivation, tool use, participation, and performance in an e-learning course using web-videoconferencing. Computers in Human Behaviour,29(1), 285–292. https://doi.org/10.1016/j.chb.2012.09.005.

Goldman, R., Pea, R., Barron, B., & Derry, S. J. (2014). Video research in the learning sciences. Mahwah, NJ: Erlbaum.

Graven, O. H., Helland, M., & MacKinnon, L. (2006). The influence of staff use of a virtual learning environment on student satisfaction. In 2006 7th International Conference on Information Technology Based Higher Education and Training (pp. 423–441). ITHET.

Hair, J. F., Black, B., Babin, B., Anderson, R. E., & Tahtam, R. L. (2006). Multivariate data analysis. Upper Saddle River: Prentice Hall.

Hamutoglu, N. B., Gemikonakli, O., Savasci, M., & Gultekin-Sezen, G. (2018). Development of a scale to evaluate virtual learning environment satisfaction. International Journal of Assessment Tools in Education,5(2), 201–222.

Heaton-Shrestha, C., Gipps, C., Edirisingha, P., & Linsey, T. (2007). Learning and e-learning in HE: The relationship between student learning style and VLE use. Research Papers in Education,22(4), 443–464.

Herzberg, F., Mausner, B., & Block Synderman, B. (1967). The motivation to work (2nd ed.). New York: Wiley.

Holmes, V., Clark, W., Burt, P., & Rienties, B. (2013). Engaging teachers (and students) with media streaming technology, the case of Box of Broadcasts. In L. Wankel & P. Blessinger (Eds.), Increasing student engagement and retention using mobile applications: Smartphones, Skype and texting technologies (Vol. 6D, pp. 211–240). Bingley, UK: Emerald Publishing Group.

Idemudia, E. C., & Negash, S. (2012). An empirical investigation of factors that influence anxiety and evaluation ın the virtual learning environment. In Proceedings of the Southern Association for Information Systems Conference, Atlanta, GA, USA.

Isbulan, O. (2015). Review and development of teacher candidates' educational Facebook usage according to Technology Acceptance Model, (Unpublished doctoral dissertation). Institute of Educational Sciences, Sakarya: Sakarya University.

Kember, D., & Ginns, P. (2012). Evaluating teaching and learning: A practical handbook for colleges, universities and the scholarship of teaching. Abingdon: Routledge.

Khlaisang, J., & Songkram, N. (2019). Designing a virtual learning environment system for teaching twenty-first century skills to higher education students in ASEAN. Technology, Knowledge and Learning,24(1), 41–63.

Kim, K. J., Liu, S., & Bonk, C. J. (2005). Online MBA students' perceptions of online learning: Benefits, challenges, and suggestions. The Internet and Higher Education,8(4), 335–344.

Kline, R. B. (2005). Principles and practice of structural equation modelling (2nd ed.). New York: The Guilford Press.

Lee, M. C. (2010). Explaining and predicting users' continuance intention toward e-learning: An extension of the expectation–confirmation model. Computers & Education,54(2), 506–516.

Lee, J., Hong, N. L., & Ling, N. L. (2001). An analysis of students' preparation for the virtual learning environment. The Internet and Higher Education,4(3), 231–242.

Lee, S. J., Srinivasan, S., Trail, T., Lewis, D., & Lopez, S. (2011). Examining the relationship among student perception of support, course satisfaction, and learning outcomes in online learning. The Internet and Higher Education,14(3), 158–163.

Liaw, S. S., Huang, H. M., & Chen, G. D. (2007). Surveying instructor and learner attitudes toward e-learning. Computers & Education,49(4), 1066–1080.

Lin, W. S. (2012). Perceived fit and satisfaction on web learning performance: IS continuance intention and task-technology fit perspectives. International Journal of Human-Computer Studies,70(7), 498–507.

MacLeod, J., Yang, H. H., Zhu, S., & Li, Y. (2018). Understanding students' preferences toward the smart classroom learning environment: Development and validation of an instrument. Computers & Education,122, 80–91.

Mai, M. Y., & Muruges, G. R. (2018). Primary school science teachers' attitude towards using virtual learning environment (VLE) in teaching science. European Journal of Education,1(3), 155–162.

Maki, R. H., Maki, W. S., Patterson, M., & Whittaker, P. D. (2000). Evaluation of a web-based introductory psychology course: I. Learning and satisfaction in on-line versus lecture courses. Behaviour research methods, instruments, & computers,32(2), 230–239.

Martins, L. L., & Kellermanns, F. W. (2004). A model of business school students' acceptance of a web-based course management system. Academy of Management Learning & Education,3(1), 7–26.

Mayer, R. E. (2009). Multimedia learning (2nd ed.). Cambridge: Cambridge University Press.

Mayer, R. E., & Moreno, R. (2002). Aids to computer-based multimedia learning. Learning and Instruction,12(1), 107–119.

Mayorga-Toledano, M. C., & Fernández-Morales, A. (2004). Learning tools for Java-enabled phones: An application for actuarial studies. Learning with Mobile Devices, 95–98. Retrieved January 5, 2018 from http://citeseerx.ist.psu.edu/viewdoc/download?doi=10.1.1.97.4405&rep=rep1&type=pdf#page=104.

Mertler, C. A., & Vanatta, R. A. (2005). Advanced and multivariate statistical methods (3rd ed.). Glendale, CA: Pyrzcak Publishing.

Murray, T. (2001). Characteristics and affordances of adaptive hyperbooks. In WebNet (pp. 899–904).

Naveh, G., Tubin, D., & Pliskin, N. (2010). Student LMS use and satisfaction in academic institutions: The organizational perspective. Internet and Higher Education,13, 127–133.

Oblinger, D. D., & Oblinger, J. L. (2005). Educating the net generation educause. Retrieved from. http://www.educause.edu/educatingthenetgen.

Ogba, I. E., Saul, N., & Coates, N. F. (2012). Predicting students' attitudes towards advertising on a university virtual learning environment (VLE). Active Learning in Higher Education,13(1), 63–75.

Paas, F., Tuovinen, J. E., Tabbers, H., & Van Gerven, P. W. (2003). Cognitive load measurement as a means to advance cognitive load theory. Educational Psychologist,38(1), 63–71.

Pagram, J., & Cooper, M. (2011). E-learning: An examination of the use and preferences of students using online learning materials. In Proceedings of ICCE (pp. 712–716).

Reed, P., & Watmough, S. (2015). Hygiene factors: Using VLE minimum standards to avoid student dissatisfaction. E-learning and Digital Media,12(1), 68–89.

Rienties, B., Giesbers, B., Lygo-Baker, S., Ma, H. W. S., & Rees, R. (2016). Why some teachers easily learn to use a new virtual learning environment: A technology acceptance perspective. Interactive Learning Environments,24(3), 539–552.

Roberts, J. C. (2015). Evaluating the effectiveness of lecture capture: Lessons learned from an undergraduate political research class. Journal of Political Science Education,11(1), 45–60. https://doi.org/10.1080/15512169.2014.985104.

Rogers, P. (2001). Designing instruction for technology enhanced learning. London: IRM Press.

Santana-Mancilla, P. N., Montesinos-López, O. A., Garcia-Ruiz, M. A., Contreras-Castill, J. J., & Gaytan-Lugo, L. S. (2019). Validation of an instrument for measuring the technology acceptance of a virtual learning environment. Acta Universitaria,29, e1796. https://doi.org/10.15174/au.2019.1796.

Šumak, B., Heričko, M., Pušnik, M., & Polančič, G. (2011). Factors affecting acceptance and use of Moodle: An empirical study based on TAM. Informatica,35(1), 91–100.

Sun, P. C., Tsai, R. J., Finger, G., Chen, Y. Y., & Yeh, D. (2008). What drives a successful e-Learning? An empirical investigation of the critical factors influencing learner satisfaction. Computers & Education,50(4), 1183–1202.

Sweller, J. (2004). Instructional design consequences of an analogy between evolution by natural selection and human cognitive architecture. Instructional Science,32, 9–31.

Tabachnick, B. G., & Fidell, L. S. (2007). Using multivariate statistics (5th ed.). New York: Allyn and Bacon.

Toni Mohr, A., Holtbrügge, D., & Berg, N. (2012). Learning style preferences and the perceived usefulness of e-learning. Teaching in Higher Education,17(3), 309–322.

Walker, R., Voce, J., Nicholls, J., Swift, E., Ahmed, J., Horrigan, S., et al. (2014). Survey of technology enhanced learning for higher education in the UK. Oxford: UCISA.

Warburton, S. (2009). Second Life in higher education: Assessing the potential for and the barriers to deploying virtual worlds in learning and teaching. British Journal of Educational Technology,40(3), 414–426.

Wells, P., De Lange, P., & Fieger, P. (2008). Integrating a virtual learning environment into a second-year accounting course: Determinants of overall student perception. Accounting & Finance,48(3), 503–518.

Westbrook, V. (2006). The virtual learning future. Teaching in Higher Education,11(4), 471–482.

Williams, M. D. (1996). Learner-control and instructional technologies. In D. H. Jonassen (Ed.), Handbook of research of educational communications and technology (pp. 957–983). New York: Macmillan.

Williams, A., Birch, E., & Hancock, P. (2012). The impact of online lecture recordings on student performance. Australasian Journal of Educational Technology,28(2), 199–213.

Youn, S., Chyung, Y., & Vachon, M. (2005). An investigation of the profiles of satisfying and dissatisfying factors in e-learning. Performance Improvement Quarterly,18(2), 97–113.

Zerihun, Z., Beishuizen, J., & Van Os, W. (2012). Student learning experience as an indicator of teaching quality. Educational Assessment, Evaluation and Accountability,24(2), 99–111.
Funding
This study is not funded by any company or scholarship.
Ethics declarations
Conflict of interest
The authors declare that they have no conflict of interest.
Additional information
Publisher's Note
Springer Nature remains neutral with regard to jurisdictional claims in published maps and institutional affiliations.
About this article
Cite this article
Hamutoglu, N.B., Gemikonakli, O., Duman, I. et al. Evaluating students experiences using a virtual learning environment: satisfaction and preferences. Education Tech Research Dev 68, 437–462 (2020). https://doi.org/10.1007/s11423-019-09705-z
Keywords
Higher education

Usefulness

Satisfaction

Benefit

Guidance

Virtual learning environment