Abstract
Chlorotoluene rectification residual liquid (CRRL) from chlorotolune industry is hard to dispose of because of its high chlorine concentration, which poses high dioxin risk once it is subjected to incinerate. This research employed a chemical approach by using Williamson ether synthesis (WES) method for CRRL dechlorination. It shows that the sodium dosage, the ethanol dosage, and the ultrasonic time are the key factors in chlorine removal. The highest removal rate of chlorine was observed when the sodium dosage, the ethanol dosage, and the ultrasonic time were 0.35 g mL−1, 0.8 mL mL−1, and 15 min, respectively. The further optimization tests indicate that the highest chlorine removal efficiency of 39.06% was observed when the ultrasonic time was 15 min, the sodium dosage and the ethanol dosage were 0.5 g mL−1 and 1.1 mL mL−1, respectively. It suggests a feasible chlorine removal process for organic hazardous waste with high chlorine content before incineration.
This is a preview of subscription content, log in to check access.
Access options
Buy single article
Instant access to the full article PDF.
US$ 39.95
Price includes VAT for USA
Subscribe to journal
Immediate online access to all issues from 2019. Subscription will auto renew annually.
US$ 99
This is the net price. Taxes to be calculated in checkout.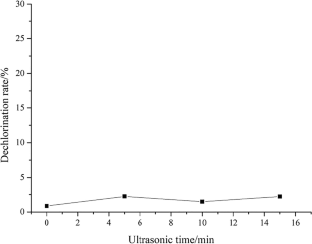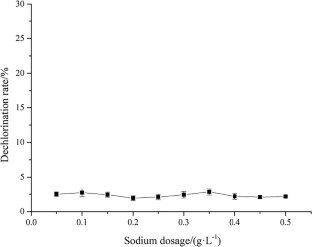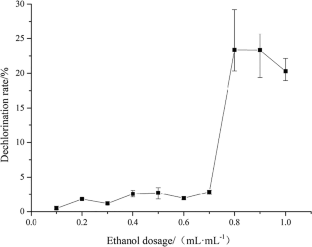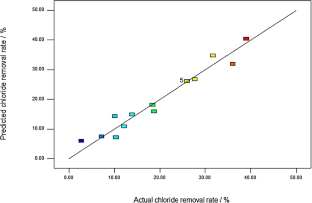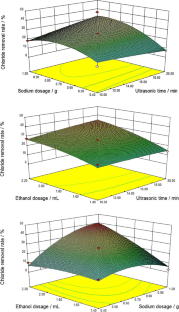 Acknowledgments
The authors acknowledge Zhejiang Weihua Chemical Co., Ltd. for providing the CRRL sample.
Funding
This work was financially supported by the National Natural Science Foundation of China (51778579 and 21876165) and Natural Science Foundation of Zhejiang Province (LY18B070009).
Additional information
Publisher's note
Springer Nature remains neutral with regard to jurisdictional claims in published maps and institutional affiliations.
Responsible editor: Philippe Garrigues
About this article
Cite this article
Long, Y., Jin, Z., Li, L. et al. Dechlorination of chlorotoluene rectification residual liquid (CRRL) by using Williamson ether synthesis (WES) method. Environ Sci Pollut Res (2020). https://doi.org/10.1007/s11356-020-07957-4
Received:

Accepted:

Published:
Keywords
Chlorine removal

Rectification residue

Sodium alcoholate

Ultrasonic processing

Response surface methodology