Abstract
Fluorescent graphene quantum dots (GQDs) are nanomaterials which possess unique properties that show great potential in different applications. In this work, GQDs were synthesized using graphene oxide (GO) as precursor via thermal treatment at high temperature. The obtained GQDs were highly fluorescent and were suitable for the determination of heavy metal ions. X-ray diffraction, FTIR spectroscopy, and UV visible spectroscopy confirm the formation of GQDs. TEM images show that formed GQDs have size ranging from 2 to 10 nm. Emission profile of aqueous GQDs was taken by exciting GQDs at different wavelength. The intensity of GQDs remains the same for 4–5 months. Furthermore, as prepared, GQDs were used for selective recognition of Fe3+, Pb+2, and Cr3+ from the bunch of different metal ions in aqueous media. Lower limit of detection obtained for Fe3+, Cr3+ and Pb2+ using GQDs were 50, 100 and 100 nM, respectively, which indicates that the GQDs can be utilized as a promising material for sensing of the heavy metal ions.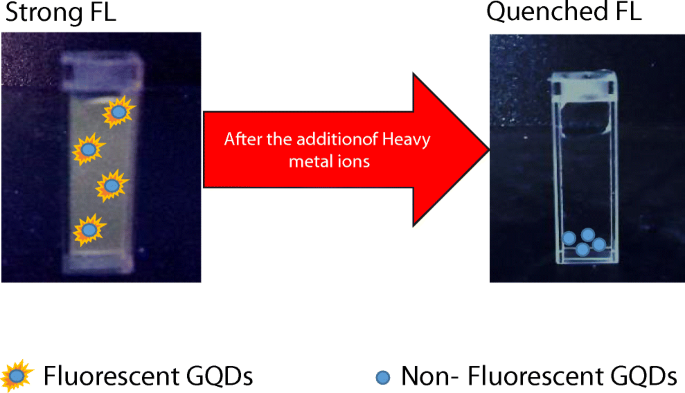 This is a preview of subscription content, log in to check access.
Access options
Buy single article
Instant access to the full article PDF.
US$ 39.95
Price includes VAT for USA
Subscribe to journal
Immediate online access to all issues from 2019. Subscription will auto renew annually.
US$ 99
This is the net price. Taxes to be calculated in checkout.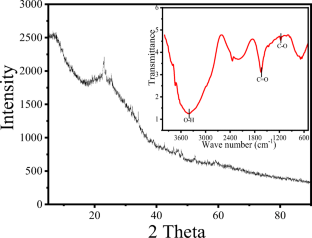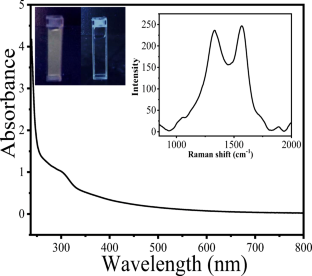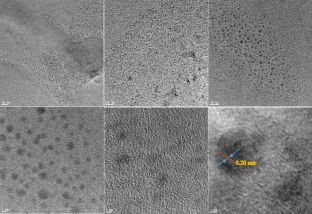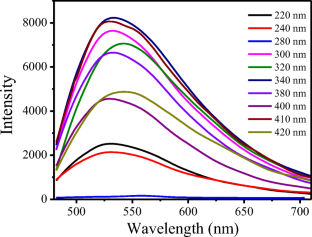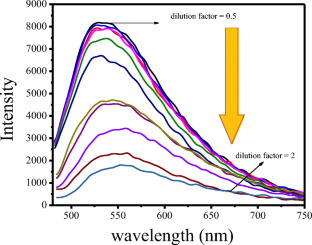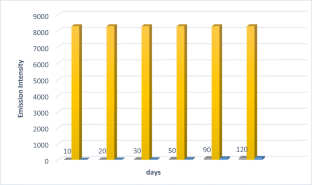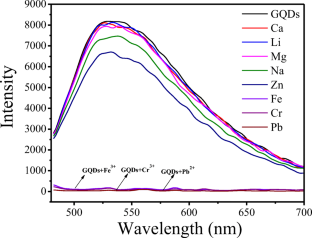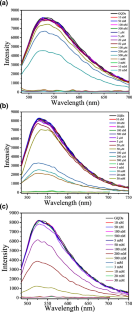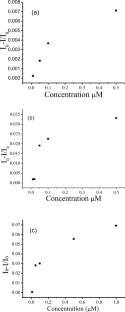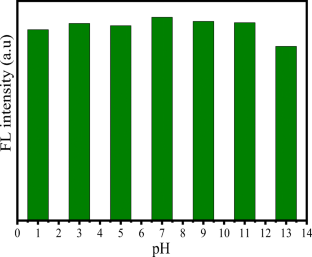 Additional information
Publisher's note
Springer Nature remains neutral with regard to jurisdictional claims in published maps and institutional affiliations.
Responsible editor: Vedula VSS Sarma
About this article
Cite this article
Raj, S.K., Yadav, V., Bhadu, G.R. et al. Synthesis of highly fluorescent and water soluble graphene quantum dots for detection of heavy metal ions in aqueous media. Environ Sci Pollut Res (2020). https://doi.org/10.1007/s11356-020-07891-5
Received:

Accepted:

Published:
Keywords
GQDs

Fluorescence

Iron

Lead and chromium ions