Abstract
Energy conservation, emission reduction, and sustainable development are the goals of achieving low-carbon economic development all over the world. Many countries are working hard to find measures, and industrial restructuring is considered to be an effective way to achieve economic development and emission reduction. However, previous studies have assumed that industrial restructuring and economic growth and emissions are simple linear relationships while neglecting nonlinear relationships. We use panel data from 32 countries from 1997 to 2017 and employ panel threshold models (Stochastic Impacts by Regression on Population, Affluence and Technology model and Solow growth model) for empirical test. The results reveal that industrial restructuring has statistically significant nonlinear effects on economic growth and carbon dioxide emissions. With the process of industrialization and urbanization, industrial restructuring has a long-term positive impact on economic growth. The relationship among industrial restructuring and carbon dioxide emissions has been found to be inverted U–shaped. Industrial restructuring is beneficial to reducing emissions. The policy implies that although industrial restructuring is considered to be an effective measure to achieve green growth, for countries with different degrees of urbanization and economic development, industrial structure transformation should adopt different policies.
This is a preview of subscription content, log in to check access.
Access options
Buy single article
Instant access to the full article PDF.
US$ 39.95
Price includes VAT for USA
Subscribe to journal
Immediate online access to all issues from 2019. Subscription will auto renew annually.
US$ 99
This is the net price. Taxes to be calculated in checkout.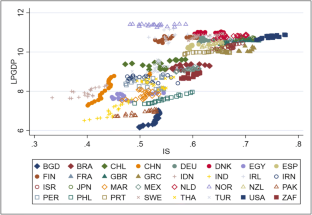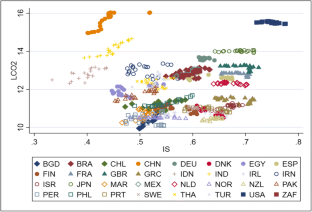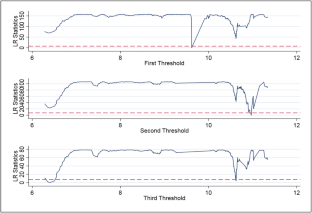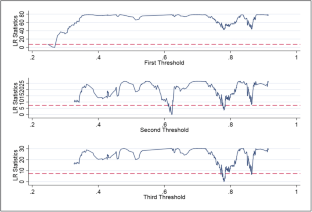 Acknowledgments
The authors thank the anonymous reviewers for their valuable suggestions for this article.
Funding
This paper was funded by the Hunan Provincial Natural Science Foundation (No. 2018JJ2264).
Additional information
Publisher's note
Springer Nature remains neutral with regard to jurisdictional claims in published maps and institutional affiliations.
Highlights
1. The impact of industrial restructuring on economic growth and emissions is investigated.
2. Both linear and nonlinear panel analyses are conducted.
3. Industrial restructuring has a positive impact on economic growth and emission reduction.
4. There is an inverted U–shaped relationship between industrial restructuring and carbon emissions
5. Economic growth and urbanization promote emission reduction effect of industrial restructuring.
Responsible editor: Nicholas Apergis
About this article
Cite this article
Zhou, A., Li, J. The nonlinear impact of industrial restructuring on economic growth and carbon dioxide emissions: a panel threshold regression approach. Environ Sci Pollut Res (2020). https://doi.org/10.1007/s11356-020-07778-5
Received:

Accepted:

Published:
Keywords
Industrial restructuring

Economic growth

Emission reduction

Panel threshold regression