Abstract
In water resource management, assessing water resource allocation scenarios (WRASs) is an important multi-attribute decision making (MADM) problem. It involves spatially varied indicators, which interact with each other and impacts of the scenarios. These attributes are often simplified by using conventional Decision Support Systems (DSSs). In present research, a novel interactive spatial DSS for assessment of WRASs was developed. Effects of indicators type, decision matrix structures, and MADM models on priorities and ranks of scenarios were investigated in Aras basin. Sensitivity analysis of results showed that the interactive structure, comprising spatially distributed indicators and analytical network process (SANP), was the most stable model in terms of ranking. Providing more realistic results, the developed SDSS can be applied in other basins or for other MADM problems.
This is a preview of subscription content, log in to check access.
Access options
Buy single article
Instant access to the full article PDF.
US$ 39.95
Price includes VAT for USA
Subscribe to journal
Immediate online access to all issues from 2019. Subscription will auto renew annually.
US$ 99
This is the net price. Taxes to be calculated in checkout.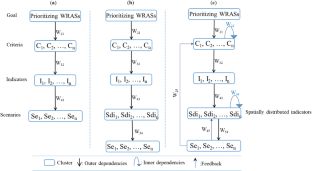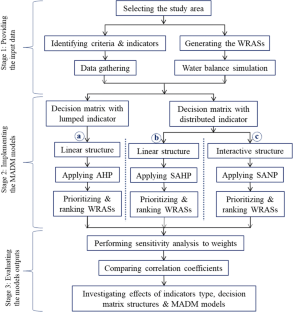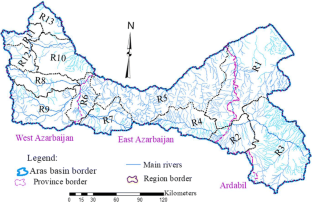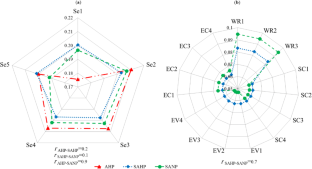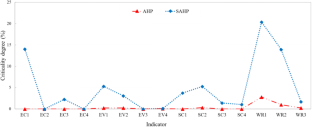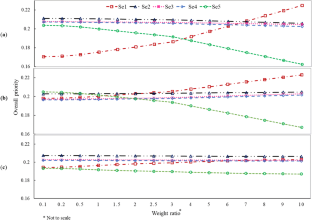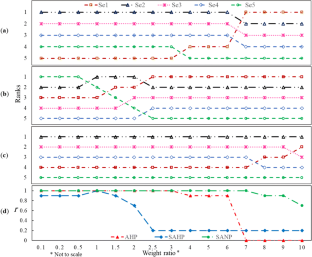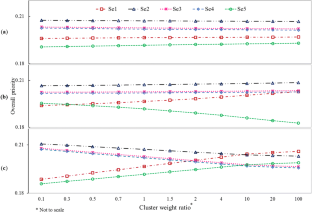 References
Afshar A, Mariño MA, Saadatpour M, Afshar A (2011) Fuzzy TOPSIS multi-criteria decision analysis applied to Karun reservoirs system. Water Resour Manag 25(2):545–563. https://doi.org/10.1007/s11269-010-9713-x

Brirhet H, Benaabidate L (2016) Comparison of two hydrological models (lumped and distributed) over a pilot area of the Issen watershed in the Souss basin, Morocco. Eur Sci J 12(18):347. https://doi.org/10.19044/esj.2016.v12n18p347

Calizaya A, Meixner O, Bengtsson L, Berndtsson R (2010) Multi-criteria decision analysis (MCDA) for integrated water resources management (IWRM) in the Lake Poopo basin, Bolivia. Water Resour Manag 24(10):2267–2289. https://doi.org/10.1007/s11269-009-9551-x

Cenesta (2016) Participatory planning for comprehensive development of Moghan plain, report on the determination of the structure and tribal area of nomadic peoples (in Persian)

Cornell G, Morrison J (2008) Programming VB. Net: a guide for experienced programmers (.Net developer). http://www.aroundmyhouseconsignment.com

Dodge Y (2008) The concise encyclopedia of statistics. Springer Science and Business Media, Neuchatel

Fotovatikhah F, Herrera M, Shamshirband S et al (2018) Survey of computational intelligence as basis to big flood management: Challenges, research directions and future work. Eng Appl Comput Fluid Mech 12(1):411–437. https://doi.org/10.1080/19942060.2018.1448896

GWP (2009) A handbook for integrated water resources management in basins, Available at: www.gwpforum.org

Hajkowicz S, Higgins A (2008) A comparison of multiple criteria analysis techniques for water resource management. Eur J Oper Res 184(1):255–265. https://doi.org/10.1016/j.ejor.2006.10.045

Hawaiian Agronomics and Agronomic (1975) Master plan of Moghan region farm corporations project, executive summary, (1) :1-335

Kim Y, Chung ES (2014) An index-based robust decision making framework for watershed management in a changing climate. Sci Total Environ 473:88–102. https://doi.org/10.1016/j.scitotenv.2013.12.002

Labadie J (1995) MODSIM: river basin network flow model for conjunctive stream-aquifer management. Program User Manual and Documentation, Colorado State University

Liou JJ, Tzeng GH (2012) Comments on multiple criteria decision making (MCDM) methods in economics: an overview. Technol Econ Dev Econ 18(4):672–695. https://doi.org/10.3846/20294913.2012.753489

Liu P, Qian H, Wu J, Chen J (2013) Sensitivity analysis of TOPSIS method in water quality assessment I: sensitivity to the parameter weights. Environ Monit Assess 185(3):2453–2461. https://doi.org/10.1007/s10661-012-2723-9

Mahab Ghodss (2009) Comprehensive water plan of Khazar basin report (2385070.2050.23352): 1-123 (in Persian)

Malczewski J (2006) GIS-based multi-criteria decision analysis: a survey of the literature. Int J Geogr Inf Sci 20(7):703–726. https://doi.org/10.1080/13658810600661508

Montazar A, Snyder RL (2012) A multi-attribute preference model for optimal irrigated crop planning under water scarcity conditions. Span J Agric Res 10(3):826–837. https://doi.org/10.5424/sjar/2012103-484-11

Opricovic S (2011) Fuzzy VIKOR with an application to water resources planning. Expert Syst Appl 38(10):12983–12990. https://doi.org/10.1016/j.eswa.2011.04.097

Prodanovic P, Simonovic SP (2002) Comparison of fuzzy set ranking methods for implementation in water resources decision making. Can J Civ Eng 29(5):692–701. https://doi.org/10.1139/l02-063

Radmehr A, Araghinejad S (2014) Developing strategies for urban flood management of Tehran city using SMCDM and ANN. J Comput Civ Eng 28(6):05014006. https://doi.org/10.1061/(ASCE)CP.1943-5487.0000360

RazaviToosi SL, Samani JM (2016) Evaluating water management strategies in watersheds by new hybrid fuzzy analytical network process (FANP) methods. J Hydrol 534:364–376. https://doi.org/10.1016/j.jhydrol.2016.01.006

Saaty TL (1996) Decision making with dependence and feedback. the analytic network process. RWS Publication, Pittsburgh

Saaty TL (2012) Decision making for leaders: the analytic hierarchy process for decisions in a complex world, 3rd revised edition. RWS Publications, Pittsburgh

Simonovic SP (2002) A spatial fuzzy compromise programming for management of natural disasters. Institute for Catastrophic Loss Reduction, London

Taormina R, Chau KW, Sivakumar B (2015) Neural network river forecasting through baseflow separation and binary-coded swarm optimization. J Hydrol 529:1788–1797. https://doi.org/10.1016/j.jhydrol.2015.08.008

Tiwari DN, Loof R, Paudyal GN (1999) Environmental–economic decision making in lowland irrigated agriculture using multi-criteria analysis techniques. Agric Syst 60(2):99–112. https://doi.org/10.1016/S0308-521X(99)00021-9

Triantaphyllou E, Sanchez A (1997) A sensitivity analysis approach for some deterministic multi-criteria decision making methods. Decis Sci 28(1):151–194. https://doi.org/10.1111/j.1540-5915.1997.tb01306.x

UN-Water Activity Information System (2007) Kura-Aras river basin transboundary diagnostic analysis. RER/03/G41/A/1G/31. http://www.ais.unwater.org

Vafaei N, Ribeiro RA, Camarinha-Matos LM (2016) Normalization techniques for multi-criteria decision making: analytical hierarchy process case study. In doctoral conference on computing, electrical and industrial systems 261-269. https://doi.org/10.1007/978-3-319-31165-4_26

Wang WC, Xu DM, Chau KW et al (2013) Improved annual rainfall-runoff forecasting using PSO–SVM model based on EEMD. J Hydroinf 15(4):1377–1390. https://doi.org/10.2166/hydro.2013.134

Yang JS, Chung ES, Kim SU et al (2012) Prioritization of water management under climate change and urbanization using multi-criteria decision making methods. Hydrol Earth Syst Sci 6(3):801–814. https://doi.org/10.5194/hess-16-801-2012

Yilmaz B, Harmancioglu N (2010) Multi-criteria decision making for water resource management: a case study of the Gediz river basin, Turkey. Water SA 36(5). https://doi.org/10.4314/wsa.v36i5.61990

Zarghami M, Abrishamchi A, Ardakanian R (2008) Multi-criteria decision making for integrated urban water management. Water Resour Manag 22(8):1017–1029. https://doi.org/10.1007/s11269-007-9207-7
Ethics declarations
Conflict of Interest
The authors declare that they have no conflict of interest.
Additional information
Publisher's Note
Springer Nature remains neutral with regard to jurisdictional claims in published maps and institutional affiliations.
About this article
Cite this article
Sarband, E.M., Araghinejad, S. & Attari, J. Developing an Interactive Spatial Multi-Attribute Decision Support System for Assessing Water Resources Allocation Scenarios. Water Resour Manage 34, 447–462 (2020). https://doi.org/10.1007/s11269-019-02291-y
Received:

Accepted:

Published:

Issue Date:
Keywords
Water resources allocation

Decision support system

Multi-attribute decision making

AHP

ANP