Abstract
The multimedia communication plays an important role in our daily life. This also motivates the evolution of communication techniques, and improves the transmission bandwidth. Certainly, the high-quality video-delivering is also accompanied with this trend. Unfortunately, the video bitstream is quite sensitive to transmission error causing the error propagation that can seriously degrade the visual quality. In this paper, the spatial error concealment (SEC) using separately-directional interpolation (SDI) algorithm is proposed to alleviate error propagation. The SDI consists of four procedures: corrupted block partition, edge detection, bilinear interpolation (BI)/ directional interpolation (DI) adoption, and interpolation. The SDI algorithm divides the corrupted block into finer sub-blocks. Each sub-block exhibits its own texture complexity, and thereby the recovering method is also adaptive to the texture complexity in SDI. The SDI algorithm can adaptively recover the finer sub-block by BI and DI, according to the feature of texture complexity. The experiment result reveals that the the proposed SDI technique can achieve a better performance compared with sophisticated SEC algorithms dedicated for spatial-interpolation.
This is a preview of subscription content, log in to check access.
Access options
Buy single article
Instant access to the full article PDF.
US$ 39.95
Price includes VAT for USA
Subscribe to journal
Immediate online access to all issues from 2019. Subscription will auto renew annually.
US$ 199
This is the net price. Taxes to be calculated in checkout.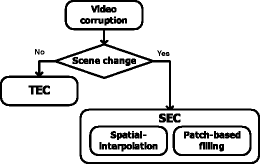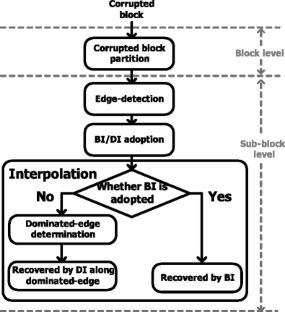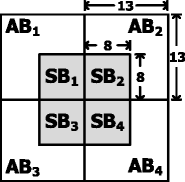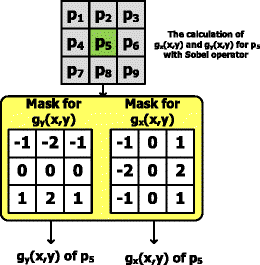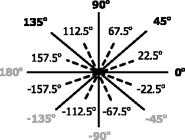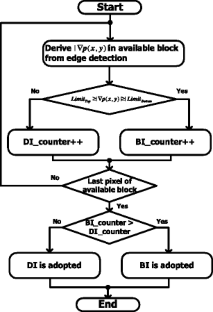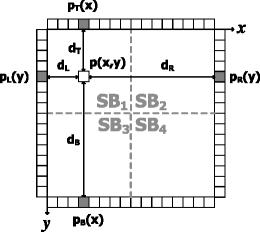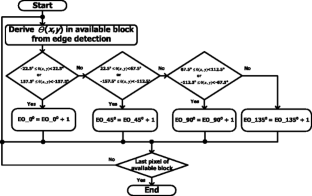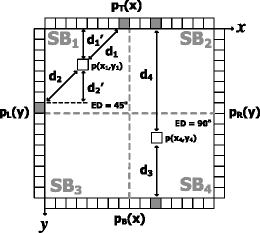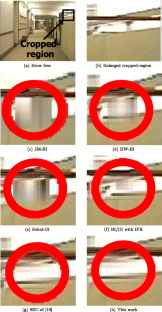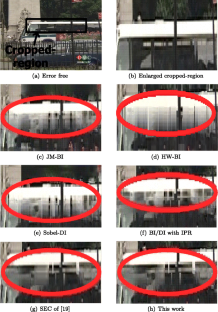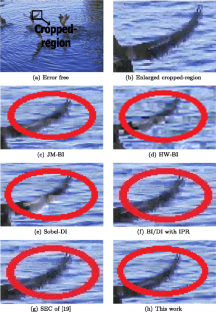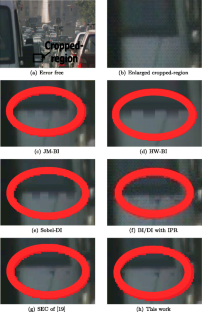 References
1.

Astely, D., Dahlman, E., Furuskar, A., Jading, Y., Lindstrom, M., & Parkvall, S. (2009). LTE: The evolution of mobile broadband. IEEE Communication Magazine, 47(4), 44–51.

2.

Abichar, Z., Chang, J.M., & Hsu, C. -Y. (2010). MAX or LTE: Who will lead the broadband mobile internet? IT Professional, 12(3), 26–32.

3.

Ghosh, A., Patasuk, R., Mondal, B., Mangalvedhe, N., & Thomas, T. (2010). LTE-Advanced: Next-generation wireless broadband technology. IEEE Transactions Wireless Communications, 17(3), 10–22.

4.

Advanced Video Coding for Generic Audio-Visual Services, ITU-T Rec. H.264 and ISO/IEC 14496-10 (AVC), ITU-T and ISO/IEC JTC 1, May 2003 (and subsequent editions).

5.

Sullivan, G.J., Ohm, J. -R., Han, W. -J., & Wiegand, T. (2012). Overview of the high efficiency video coding (HEVC) standard. IEEE Transactions Circuits Systems Video Technology, 22(12), 1649–1668.

6.

Lam, W.M., Reilbman, A.R., & Liu, B. (1993). Recovery of lost or erroneously received motion vectors. In Proceedings IEEE international conference on acoustics, speech, and signal processing (pp. V417–V420).

7.

Zhang, J., Arnold, J.F., & Frater, M.R. (2000). A cell-loss concealment technique for MPEG-2 coded video. IEEE Transactions on Circuits Systems Video Technology, 10(6), 659–665.

8.

Agrafiotis, D., Bull, D.R., & Canagarajah, C.N. (2006). Enhanced Error concealment with mode selection. IEEE Transactions on Circuits Systems Video Technology, 16(8), 960–973.

9.

Chen, M.-J., Chen, C.-S., & Chi, M.-C. (2005). Temporal error concealment algorithm by recursive block-matching principle. IEEE Transactions on Circuits Systems Video Technology, 15(1), 1385–1393.

10.

Wang, Y.K., Hannuksela, M.M., Varsa, V., Hourunranta, A., & Gabbouj, M. (2002). The error concealment feature in the H.26L test model. In Proceedings IEEE ICIP (pp. 729–736).

11.

Hsia, S.-C., & Chou, S.-W. (2007). VLSI Implementation of High-Performance error concealment processor for TV broadcasting. IEEE Transactions on Circuits Systems Video Technology, 17(8), 1054–1064.

12.

Wu, G. -L., Chen, C. -Y., Wu, T. -H., & Chien, S. -Y. (2010). Efficient spatial-temporal error concealment algorithm and hardware architecture design for h.264/AVC. IEEE Transactions on Circuits Systems Video Technology, 20(11), 1409–1422.

13.

Wu, G. -L., Chen, C. -Y., & Chien, S. -Y. (2011). Algorithm and architecture design of image inpainting engine for video error concealment applications. IEEE Transactions on Circuits Systems Video Technology, 21(6), 792–803.

14.

Criminisi, A., Perez, P., & Toyama, K. (2004). Region filling and object removal by exemplar-based image inpainting. IEEE Transactions on Image Processing, 13(9), 1200–1212.

15.

Li, B.R., Qi, Y., & Shen, X.K. (2005). An image inpainting method. In Proceedings IEEE International Conference on CAD/CG (pp. 531–536).

16.

Lian, C.-J., Chien, S.-Y., Lin, C.-P., Tseng, P.-C., & Chen, L.-G. (2007). Power-Aware Multimedia: Concept and design perspectives. IEEE Circuits Systems Magazine, 7(2), 26–34.

17.

Sullivan, G., Wiegand, T., & Lim, K.-P. (2003). Joint model reference encoding methods and decoding concealment methods, joint video team (JVT) of ISO/IEC MPEG and ITU-T VCEG.

18.

Nemethova, O., Al-Moghrabi, A., & Rupp, M. (2005). Flexible error concealment for h.264 based on directional interpolation. In IEEE International Conference on Wireless Networks, Communications and Mobile Computing (pp. 1255–1260).

19.

Ho, C. -L., & Chang, L.-W. (2014). Temporal and spatial error concealment using cooperative game. In Proceedings of Information Science, Electronics and Electrical Engineering (ISEEE) (pp. 380–384).
Acknowledgments
We would like to thank every reviewer for their precious comments and suggestions. This work is supported in part by National Science Council (NSC), Taiwan, R.O.C., under the grant number NSC 102-2622-E-155-011-CC3. Many thanks for NSC and Chip Implementation Center (CIC) for their support.
About this article
Cite this article
Lee, Y., Lin, C., Chen, C. et al. The Video Spatial Error Concealment Algorithm Using Separately-Directional Interpolation Technique. J Sign Process Syst 88, 13–27 (2017). https://doi.org/10.1007/s11265-016-1112-y
Received:

Revised:

Accepted:

Published:

Issue Date:
Keywords
Video coding

Error propagation

Error concealment

Interpolation