Abstract
Recently, crystalline solid materials as proton conductors have attracted intensive attention. Herein, two highly stable complexes, 2D coordination polymer [Cd(3,5-DFPhH2IDC)2]·H2O (1) and supramolecule [Cd(3,5-DFPhH2IDC)2(phen)(H2O)]·0.5H2O (2) (phen = 1,10-phenanthroline), have been synthesized by using 2-(3,5-difluorophenyl)imidazole-4,5-dicarboxylic acid (3,5-DFPhH3IDC) as organic ligand. The water-assisted proton-conductive properties of 1 and 2 were investigated by impedance spectroscopy. Notably, the proton conductivity of both complexes attains the optimized value of 4.90 × 10−5 S cm−1 for 1 and 2.04 × 10−4 S cm−1 for 2 under 100 °C and 98% RH. Consequently, their proton-conducting mechanisms based on the Ea values were highlighted.
Graphic abstract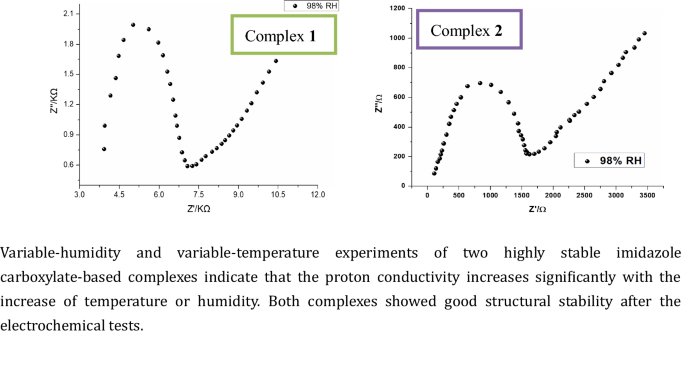 This is a preview of subscription content, log in to check access.
Access options
Buy single article
Instant access to the full article PDF.
US$ 39.95
Price includes VAT for USA
Subscribe to journal
Immediate online access to all issues from 2019. Subscription will auto renew annually.
US$ 199
This is the net price. Taxes to be calculated in checkout.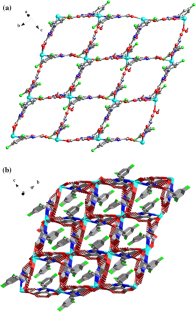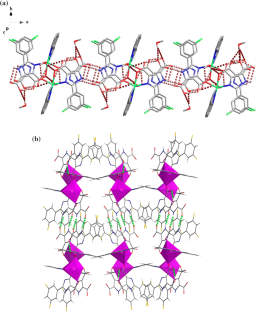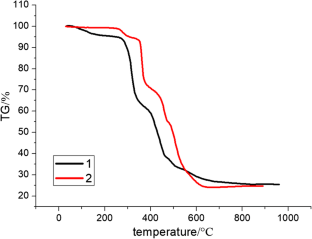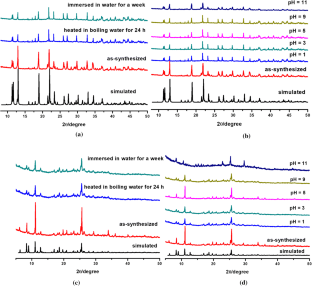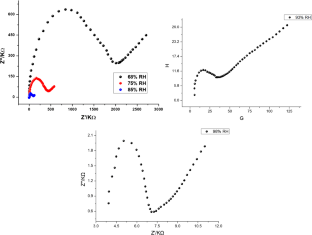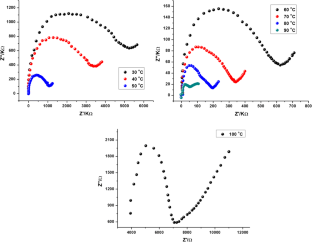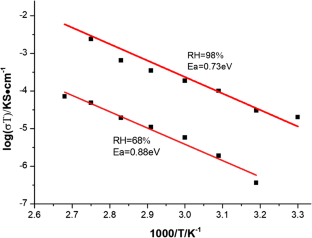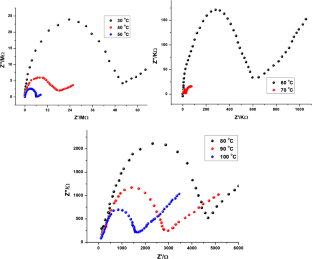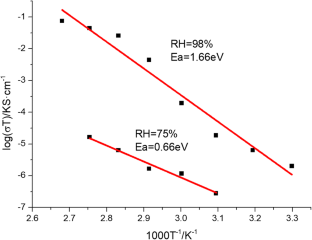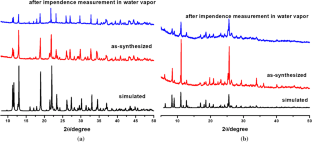 References
1.

Meng X, Wang HN, Song SY, Zhang HJ (2017) Chem Soc Rev 46:464

2.

Lim DW, Sadakiyo M, Kitagawa H (2019) Chem Sci 10:16

3.

Ma H, Liu B, Li B, Zhang L, Li YG, Tan HQ, Zang HY, Zhu G (2016) J Am Chem Soc 138:5897

4.

Gassensmith JJ, Kim JY, Holcroft JM, Farha OK, Stoddart JF, Hupp JT, Jeong NC (2014) J Am Chem Soc 136:8277

5.

Xie XX, Yang YC, Dou BH, Li ZF, Li G (2020) Coordin Chem Rev 403:213100

6.

Xie X, Zhang Z, Zhang J, Hou L, Li Z, Li G (2019) Inorg Chem 58:5173

7.

Ye Y, Guo W, Wang L, Li Z, Song Z, Chen J, Zhang Z, Xiang S, Chen B (2017) J Am Chem Soc 139:15604

8.

Phang WJ, Lee WR, Yoo K, Ryu DW, Kim B, Hong CS (2014) Angew Chem Int Ed 53:8383

9.

Umeyama D, Horike S, Inukai M, Hijikata Y, Kitagawa S (2011) Angew Chem Int Ed 50:11706

10.

Li XM, Dong LZ, Li SL, Xu G, Liu J, Zhang FM, Lu LS, Lan YQ (2017) ACS Energy Lett 2:2313

11.

Ramaswamy P, Matsuda R, Kosaka W, Akiyama G, Jeon HJ, Kitagawa S (2014) Chem Commun 50:1144

12.

Yang F, Huang HL, Wang XY, Li F, Gong YH, Zhong CL, Li JR (2015) Cryst Growth Des 15:5827

13.

Zhang L, Liu XX, Xun XJ, Jian J, Li GS, Yuan HM (2019) Inorg Chem 58:4394

14.

Chen WY, Zhao LJ, Yu SH, Li ZF, Feng JY, Li G (2018) Polyhedron 148:100

15.

Shi ZQ, Ji NN, Guo KM, Li G (2020) Appl Surf Sci 504:144484

16.

Qin Y, Li Y, Guo K, Tang H, Hou L, Li G (2019) New J Chem 43:4859

17.

Jia HL, Li YL, Xiong ZF, Wang CJ, Li G (2014) Dalton Trans 43:3704

18.

Shi BB, Zhong YH, Guo LL, Li G (2015) Dalton Trans 44:4362

19.

Guo KM, Zhao LL, Yu SH, Zhou WY, Li ZF, Li G (2018) Inorg Chem 57:7104

20.

Sun ZB, Yu SH, Zhao LL, Wang JF, Li ZF, Li G (2018) Chem Eur J 24:10829

21.

Liu RL, Zhao LL, Dai W, Yang CL, Liang X, Li G (2018) Inorg Chem 57:1474

22.

Chen WY, Zhang J, Zhao LL, Dai W, Li ZF, Li G (2018) J Alloys Compd 750:895

23.

Xie XX, Yu SH, Yang CL, Zhang J, Li ZF, Li G (2018) New J Chem 42:20197

24.

Grimmett MR (2002) Sci Synth 12:325

25.

Dolomanov OV, Bourhis LJ, Gildea RJ, Howard JAK, Puschmann H (2009) Appl Cryst 42:339

26.

Palatinus L, Chapuis G (2007) Appl Cryst 40:786

27.

Palatinus L, van der Lee AJ (2008) Appl Cryst 41:975

28.

Palatinus L, Prathapa SJ, van Smaalen SJ (2012) Appl Cryst 45:575

29.

Sheldrick GM (2015) Acta Cryst C71:3

30.

Lee SJ, Lee SW (2019) Polyhedron 159:259

31.

Huang WH, Ren J, Yang YH, Li XM, Wang Q, Jiang N, Yu JQ, Wang F, Zhang J (2019) Inorg Chem 58:1481

32.

Xu HL, Feng L, Huang WT, Wang QY, Zhou H (2019) New J Chem 43:807

33.

Bera SP, Mondal A, Roy S, Dey B, Santra A, Konar S (2018) Dalton Trans 47:15405

34.

Kreuer KD, Rabenau A, Weppner W (1982) Angew Chem Int Ed Engl 21:208

35.

Kreuer KD (1996) Chem Mater 8:610
Funding
We gratefully acknowledge the financial support by the National Natural Science Foundation of China (21571156 and J1210060).
Additional information
Publisher's Note
Springer Nature remains neutral with regard to jurisdictional claims in published maps and institutional affiliations.
Electronic supplementary material
Below is the link to the electronic supplementary material.
About this article
Cite this article
Han, B., Chen, H., Zhao, Y. et al. Water-mediated proton conduction in two stable fluorophenyl imidazole dicarboxylate-based cadmium(II) complexes. Transit Met Chem (2020). https://doi.org/10.1007/s11243-020-00378-9
Received:

Accepted:

Published: