Abstract
Forbush decreases (FDs) are depletions in the galactic cosmic ray (GCR) count rate that last typically for about a week and can be caused by coronal mass ejections (CMEs) or corotating interacting regions (CIRs). Fast CMEs that drive shocks cause large FDs that often show a two-step decrease where the first step is attributed to the shock/sheath region, while the second step is attributed to the closed magnetic structure. Since the difference in size of shock and sheath region is significant, and since there are observed effects that can be related to shocks and not necessarily to the sheath region we expect that the physical mechanisms governing the interaction with GCRs in these two regions are different. We therefore aim to analyze interaction of GCRs with heliospheric shocks only. We approximate the shock by a structure where the magnetic field linearly changes with position within this structure. We assume protons of different energy, different pitch angle and different incoming direction. We also vary the shock parameters such as the magnetic field strength and orientation, as well as the shock thickness. The results demonstrate that protons with higher energies are less likely to be reflected. Also, thicker shocks and shocks with stronger field reflect protons more efficiently.
This is a preview of subscription content, log in to check access.
Access options
Buy single article
Instant access to the full article PDF.
US$ 39.95
Price includes VAT for USA
Subscribe to journal
Immediate online access to all issues from 2019. Subscription will auto renew annually.
US$ 199
This is the net price. Taxes to be calculated in checkout.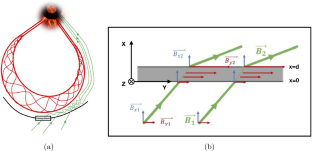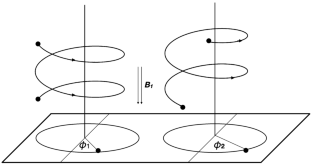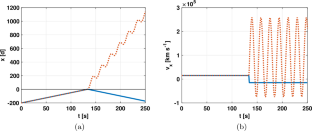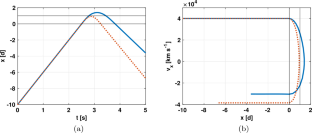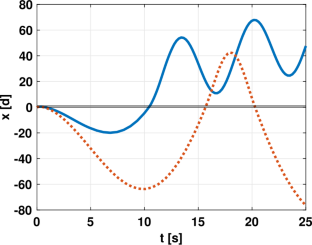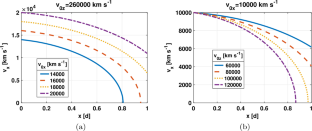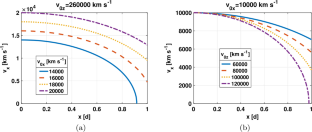 Acknowledgements
BV and MD acknowledge a support by the Croatian Science Foundation under the project 7549 "Millimeter and submillimeter observations of the solar chromosphere with ALMA". The research leading to these results has received funding from the European Union's Horizon 2020 research and innovation programme under the Marie Sklodowska-Curie grant agreement No 745782 (ForbMod).
Ethics declarations
Disclosure of Potential Conflicts of Interest
The authors declare that they have no conflicts of interest.
Additional information
Publisher's Note
Springer Nature remains neutral with regard to jurisdictional claims in published maps and institutional affiliations.
About this article
Cite this article
Kirin, A., Vršnak, B., Dumbović, M. et al. On the Interaction of Galactic Cosmic Rays with Heliospheric Shocks During Forbush Decreases. Sol Phys 295, 28 (2020). https://doi.org/10.1007/s11207-020-1593-5
Received:

Accepted:

Published:
Keywords
Cosmic rays, galactic

Magnetic fields, models

Waves, magnetohydrodynamic, shock

Coronal mass ejections