In the original publication of the article, the graphical abstract was incorrectly published. The correct graphical abstract should be as given below.
Graphical abstract A green reusable nanomagnetic catalyst supported with functionalized piperidinium benzene-1,3-disulfonate silica as a novel and efficient catalyst was used for the synthesis of 9-aryl-9H-2,4,5,7-tetramethyl-diuracilopyrans as well as 9-aryl-3,4,6,7-tetrahydro-2H-pyran-1,8(5H,9H)-diones.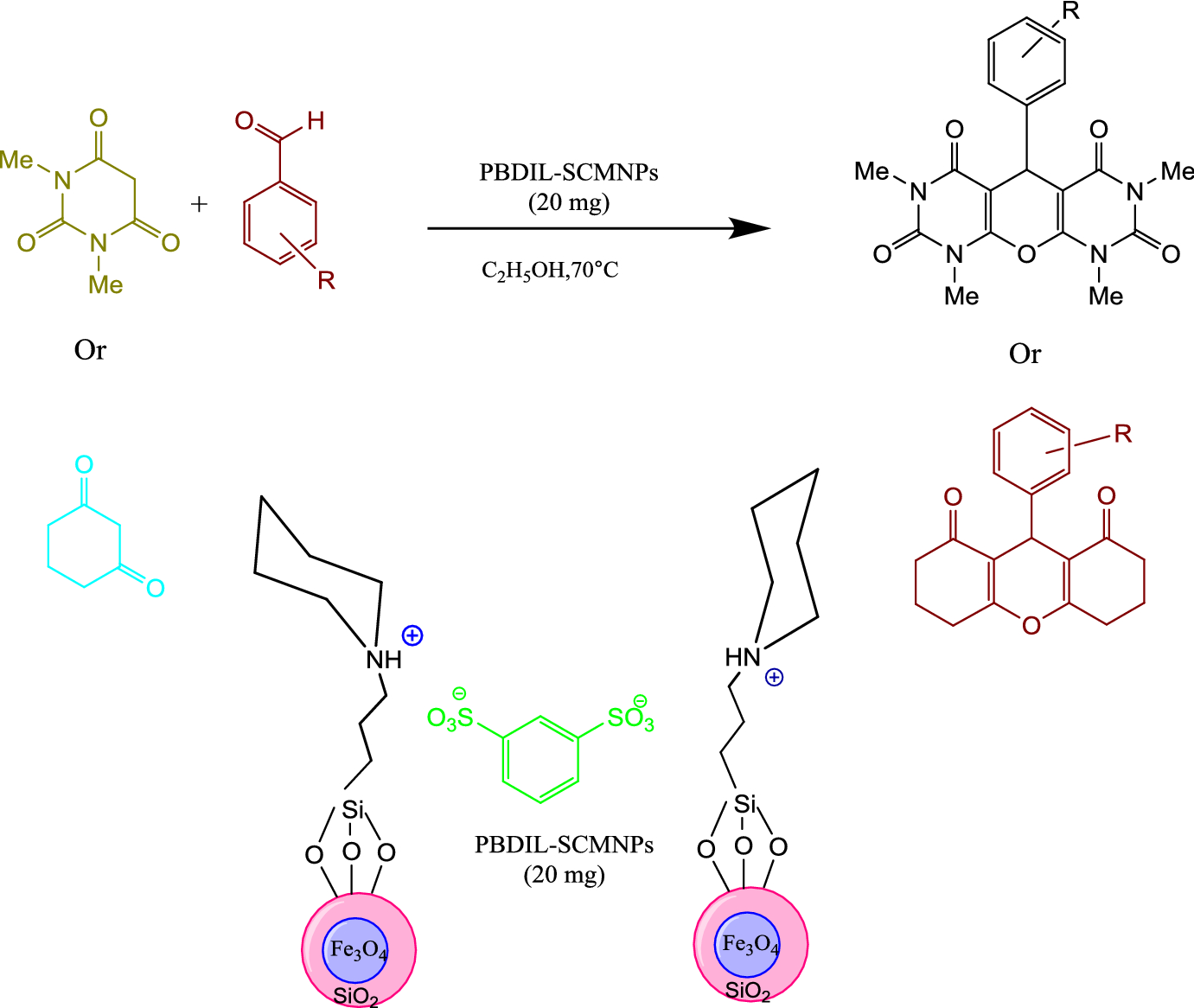 Additional information
Publisher's Note
Springer Nature remains neutral with regard to jurisdictional claims in published maps and institutional affiliations.
About this article
Cite this article
Ghorbani-Vaghei, R., Izadkhah, V. & Mahmoodi, J. Correction to: One-pot synthesis of pyran derivatives using silica-coated magnetic nanoparticles functionalized with piperidinium benzene-1,3-disulfonate as a new efficient reusable catalyst. Res Chem Intermed 46, 983–984 (2020). https://doi.org/10.1007/s11164-019-03790-8