On measuring the structure stability for small silver clusters to use them in plasmonics
Abstract
One of the new applications of silver nanoparticles is their use in plasmonic applications determined by the strong interaction of the electromagnetic wave and free electrons in nanostructures. Silver particles of a size smaller than the visible light wavelength can strongly absorb light due to the surface plasmonic resonance caused by the collective oscillation of the conduction electrons. The frequency and intensity of the plasmonic resonance depends on the distribution of the nanostructure polarized charge, which is determined by the shape and structure of the nanoparticle. But the rapid oxidation/sulfidation due to the ambient atmosphere dramatically reduces all the advantages of silver and causes difficulties from the view point of practical applications. Possible solution to this problem could be the formation of very pure particles of a perfect crystal structure, which should be more resistant to the abovementioned phenomena. We believe that unaccounted possibility of increasing the plasmon efficiency can be the usage of silver nanoparticles with a size equal to the magic numbers of various structures. To test this hypothesis, computer simulation was performed to determine the stability of the structure of silver clusters with a size of up to 2.0 nm. It shows that the use of small silver clusters in plasmonic applications strongly requires considering the problem of the thermal stability of their cluster structure with consideration of various kinds of "magic" numbers.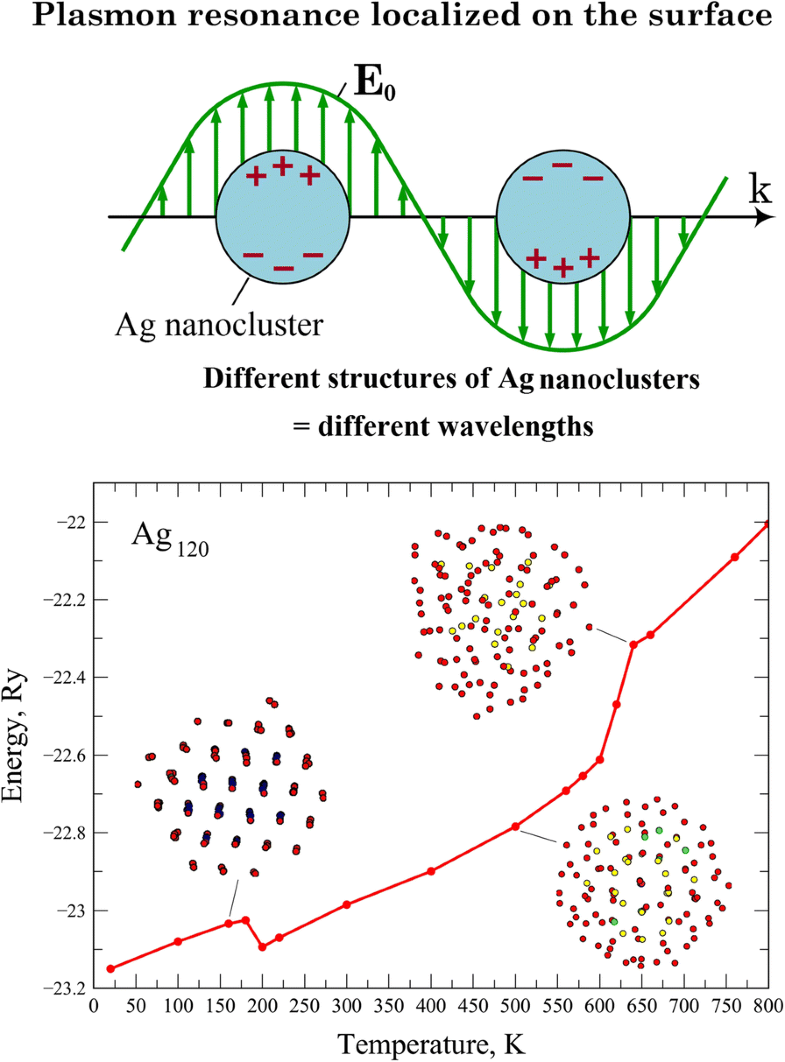 Keywords
Nanocluster 
Silver 
Structure 
Computer simulation 
Tight binding 
Nanoparticles 
Notes
Acknowledgments
The work was supported by grants from the Russian Foundation for Basic Research, project numbers 18-42-190001and 19-48-190002.
Author contributions
The manuscript was written through contributions of all authors. All authors have given approval to the final version of the manuscript.
Compliance with ethical standards
Conflict of interest
The authors declare that they have no conflict of interest.
Copyright information
© Springer Nature B.V. 2019