Facile synthesis of well-dispersed Bi2O3 nanoparticles and rGO as negative electrode for supercapacitor
Abstract
Bi2O3 nanoparticles coupled with reduced graphene oxide (rGO) nanostructure were synthesized through liquid-phase precipitation and calcination method, and their supercapacitor properties were studied as negative electrode materials. The as-prepared Bi2O3/rGO achieved a maximum specific capacitance of 1423 F g−1 at a current density of 1 A g−1, excellent electrochemical stability (capacity retention of 81.8% from 1 A g−1 to 10 A g−1), and long-cycle stability (capacity retention of 63% over 5000 cycles). The excellent electrochemical performance should be due to the abundant active sites provided by rGO combined with proper loading of Bi2O3 nanoparticles.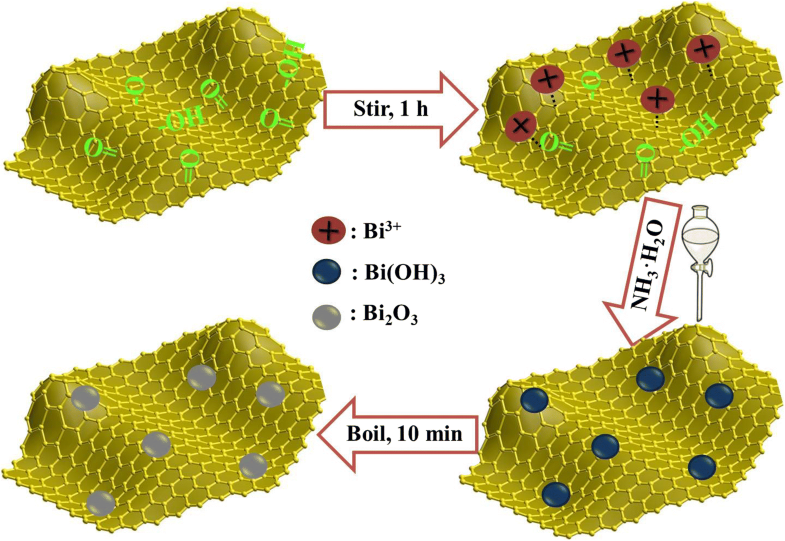 Keywords
Negative electrode 
Nanocomposites 
Stability 
Supercapacitor 
Electrochemical performance 
Notes
Compliance with ethical standards
Conflict of interest
The authors declare that they have no conflict of interest.
Copyright information
© Springer Nature B.V. 2019