Abstract
The mechanisms governing the development of cardiac pacemaking and conduction system are not well understood. In order to provide evidence for the derivation of pacemaking cells and the signal that induce and maintain the cells in the developing heart, Nkx2.5+ cardiac progenitor cells (CPCs) were isolated from embryonic heart tubes of rats. Endothelin-1 was subsequently added to the CPCs to induce differentiation of them towards cardiac pacemaking cells. After the treatment, Nkx2.5+ CPCs displayed spontaneous beating and spontaneously electrical activity as what we have previously described. Furthermore, RT-PCR and immunofluorescence staining demonstrated that Tbx3 expression was increased and Nkx2.5 expression was decreased in the induced cells 4 days after ET-1 treatment. And the significantly increased expression of Hcn4 and connexin-45 were detected in the induced cells 10 days after the treatment. In addition, Nkx2.5+ CPCs were transfected with pGCsi-Tbx3 4 days after ET-1 treatment in an attempt to determine the transcription regulatory factor governing the differentiation of the cells into cardiac pacemaking cells. The results showed that silencing of Tbx3 decreased the pacemaking activity and led to down-regulation of pacemaker genes in the induced cells. These results confirmed that Nkx2.5+ CPCs differentiated into cardiac pacemaking cells after being treated with ET-1 and suggested that an ET-1-Tbx3 molecular pathway govern/mediate this process. In conclusion, our study support the notion that pacemaking cells originate from Nkx2.5+ CPCs present in embryonic heart tubes and endothelin-1 might be involved in diversification of cardiomyogenic progenitors toward the cells.
This is a preview of subscription content, log in to check access.
Access options
Buy single article
Instant unlimited access to the full article PDF.
US$ 39.95
Price includes VAT for USA
Subscribe to journal
Immediate online access to all issues from 2019. Subscription will auto renew annually.
US$ 199
This is the net price. Taxes to be calculated in checkout.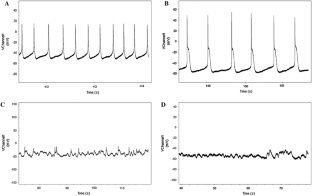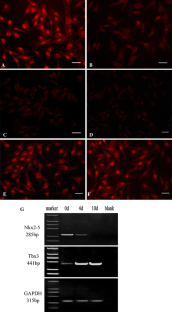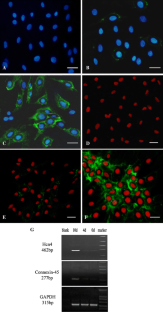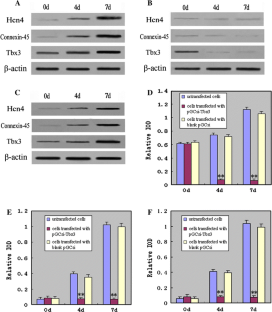 References
1.

Gourdie RG, Mima T, Thompson RP, Mikawa T (1995) Terminal diversification of the myocyte lineage generates Purkinje fibers of the cardiac conduction system. Development 121:1423–1431

2.

Gourdie RG, Kubalak S, Mikawa T (1999) Conducting the embryonic heart: orchestrating development of specialized cardiac tissues. Trends Cardiovasc Med 9:18–26

3.

Takebayashi-Suzuki K, Yanagisawa M, Gourdie RG, Kanzawa N, Mikawa T (2000) In vivo induction of cardiac Purkinje fiber differentiation by coexpression of preproendothelin-1 and endothelin converting enzyme-1. Development 127:3523–3532

4.

Cheng G, Litchenberg WH, Cole GJ, Mikawa T, Thompson RP, Gourdie RG (1999) Development of the cardiac conduction system involves recruitment within a multipotent cardiomyogenic lineage. Development 126:5041–5049

5.

Wu SM, Fujiwara Y, Cibulsky SM, Clapham DE, Lien CL, Schultheiss TM, Orkin SH (2006) Developmental origin of a bipotential myocardial and smooth muscle cell precursor in the mammalian heart. Cell 127:1137–1150

6.

Hidaka K, Lee JK, Kim HS, Ihm CH, Iio A, Ogawa M, Nishikawa S, Kodama I, Morisaki T (2003) Chamber-specific differentiation of Nkx2.5-positive cardiac precursor cells from murine embryonic stem cells. FASEB J 17:740–742

7.

Gourdie RG, Wei Y, Kim D, Klatt SC, Mikawa T (1998) Endothelin-induced conversion of embryonic heart muscle cells into impulse-conducting Purkinje fibers. Proc Natl Acad Sci USA 95:6815–6818

8.

Kanzawa N, Poma CP, Takebayashi-Suzuki K, Diaz KG, Layliev J, Mikawa T (2002) Competency of embryonic cardiomyocytes to undergo Purkinje fiber differentiation is regulated by endothelin receptor expression. Development 129:3185–3194

9.

Gassanov N, Er F, Zagidullin N, Hoppe UC (2004) Endothelin induces differentiation of ANP-EGFP expressing embryonic stem cells towards a pacemaker phenotype. FASEB J 18:1710–1712

10.

Zhang X, Zhang C-S, Liu YC, Yang XQ, Xiong SH, Jiang EP, Li R, Zhang ZY, Liu F, Ye Y (2009) Isolation, culture and characterization of cardiac progenitor cells derived from human embryonic heart tubes. Cells Tissues Organs 190:194–208

11.

Komuro I, Izumo S (1993) Csx: a murine homeobox-containing gene specifically expressed in the developing heart. Proc Natl Acad Sci USA 90:8145–8149

12.

Lints TJ, Parsons LM, Hartley L, Lyons I, Harvey RP (1993) Nkx-2.5: a novel murine homeobox gene expressed in early heart progenitor cells and their myogenic descendants. Development 119:419–431

13.

Hiroi Y, Kudoh S, Monzen K, Ikeda Y, Yazaki Y, Nagai R, Komuro I (2001) Tbx5 associates with Nkx2.5 and synergistically promotes cardiomyocyte differentiation. Nat Genet 28:276–280

14.

Molkentin JD, Antos C, Mercer B, Taigen T, Miano JM, Olson EN (2000) Direct activation of a GATA6 cardiac enhancer by Nkx2.5: evidence for a reinforcing regulatory network of Nkx2.5 and GATA transcription factors in the developing heart. Dev Biol 217:301–309

15.

Song Z, Zhong L, Tong S, He G (2003) Primary culture and identification of sinoatrial node cells from newborn rat. Chin Med J 116:465–468

16.

Mommersteeg MT, Hoogaars WM, Prall OW, de Gier-de VC, Wiese C, Clout DE, Papaioannou VE, Brown NA, Harvey RP, Moorman AF, Christoffels VM (2007) Molecular pathway for the localized formation of the sinoatrial node. Circ Res 100:354–362

17.

Hoogaars WMH, Engel A, Brons JF, Verkerk AO, de Lange FJ, Elaine Wong LY, Bakker ML, Clout DE, Wakker V, Barnett P, Ravesloot JH, Moorman AFM, Etienne Verheijck E, Christoffels VM (2007) Tbx3 controls the sinoatrial node gene program and imposes pacemaker function on the atria. Genes Dev 21(9):1098–1112

18.

Christoffels VM, Smits GJ, Kispert A, Moorman AF (2010) Development of the pacemaker tissues of the heart. Circ Res 106:240–254
Acknowledgments
This work was supported by the National Natural Science Foundation of China (No. 30772158, No. 30970737, No. 81071603) and the Shanghai Natural Science Foundation of China (No. 07ZR14140, No. 09JC1417700, and No. 09ZR1439300).
Additional information
Xi Zhang and Jin-Ping Guo contributed equally to this work and should be considered as co-first authors.
Electronic supplementary material
Below is the link to the electronic supplementary material.
Supplementary material 1 (MOV 1810 kb)
Supplementary material 2 (MOV 1704 kb)
Supplementary material 3 (MOV 1685 kb)
Supplementary material 4 (MOV 1929 kb)
Supplementary material 5 (MOV 1867 kb)
Supplementary material 6 (MOV 2039 kb)
About this article
Cite this article
Zhang, X., Guo, J., Chi, Y. et al. Endothelin-induced differentiation of Nkx2.5+ cardiac progenitor cells into pacemaking cells. Mol Cell Biochem 366, 309–318 (2012) doi:10.1007/s11010-012-1309-8
Received:

Accepted:

Published:

Issue Date:
Keywords
Cardiac progenitor cell

Cardiac pacemaking cell

Embryonic heart tube

Cardiac development