Abstract
During the past decade, the development of Structural Health Monitoring (SHM) systems has gained considerable interest in several engineering fields. The possibility of monitoring structure status under various operational conditions has resulted in a drastic change in the maintenance schemes. The introduction of SHM systems would allow a transition of the maintenance strategy from scheduled basis (i.e. Time Based) to a condition basis. The development of SHM systems relies on the availability of reliable techniques to acquire the characteristic features of damage through experimental measurements. In this paper, the flexural vibration of a cantilever beam, fixed-roller beam, and portal frame with a transverse surface crack is considered. The natural frequencies and mode shapes are computed by the Finite Element Method (FEM) using SAP2000 Software for various crack locations and depths. The computed mode shapes are animated to give the designers a good picture on the failure modes and shapes. The modal frequencies are experimentally measured and compared with the computed values and showed good compatibility. The sensitivity of the modal frequencies to a crack increases when the crack is near the fixed end, and decreases as the crack moves towards the free end of the beam or frame. The present investigations have revealed the following generalized results. The presence of crack in structure leads to an appreciable difference in the dynamic response. The findings based on condition monitoring technique can be utilized in various industrial applications, particularly for fault detection on structures. The proposed technique represents actually a non-destructive procedure having great benefits for health monitoring of structures.
This is a preview of subscription content, log in to check access.
Access options
Buy single article
Instant unlimited access to the full article PDF.
US$ 39.95
Price includes VAT for USA
Subscribe to journal
Immediate online access to all issues from 2019. Subscription will auto renew annually.
US$ 99
This is the net price. Taxes to be calculated in checkout.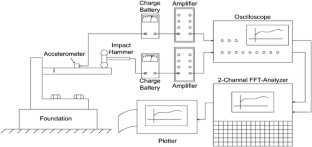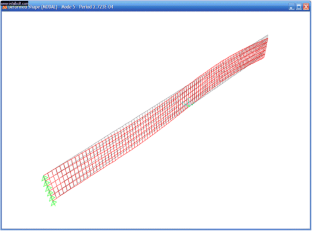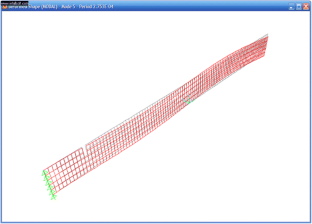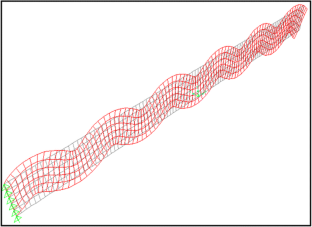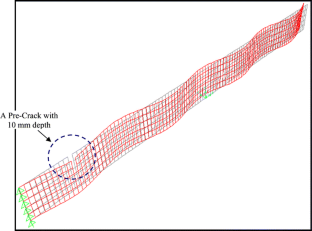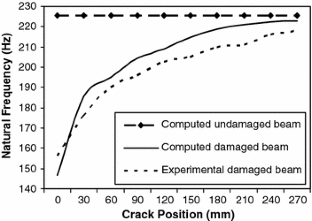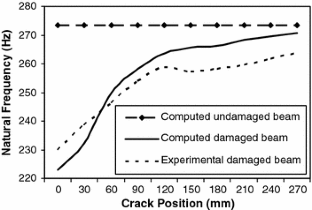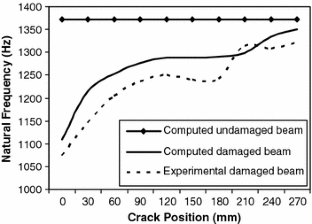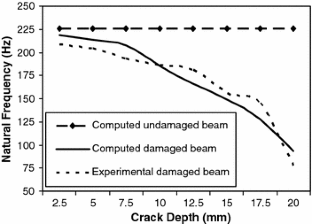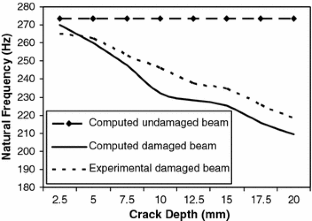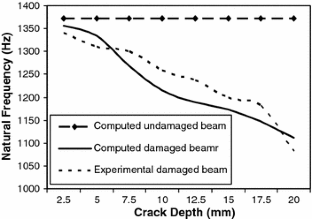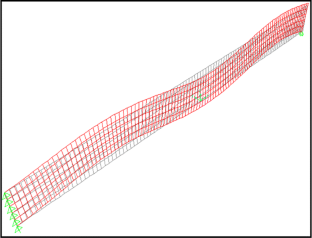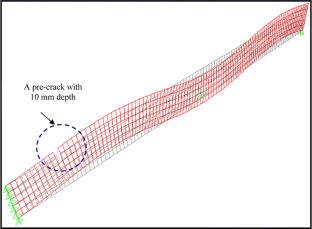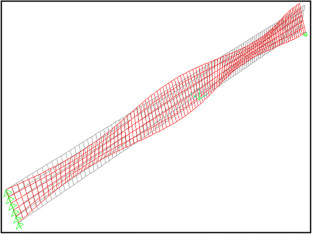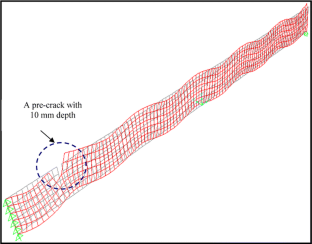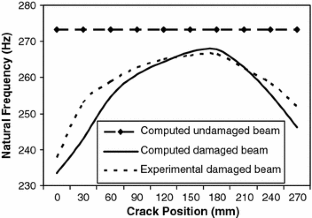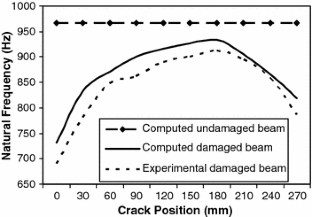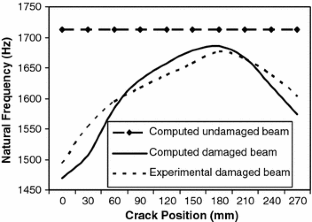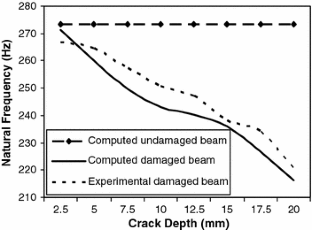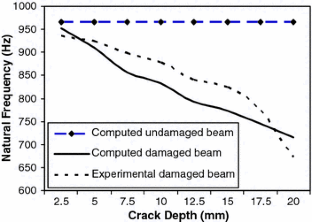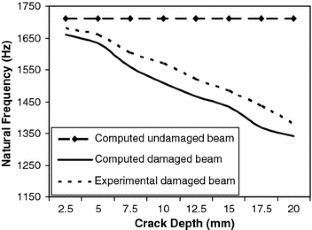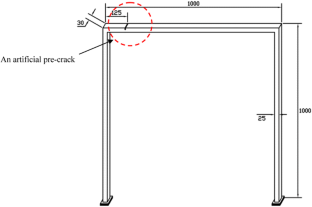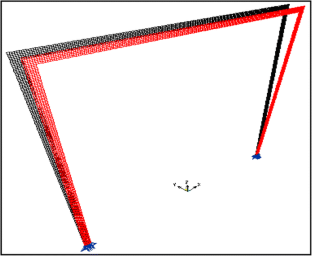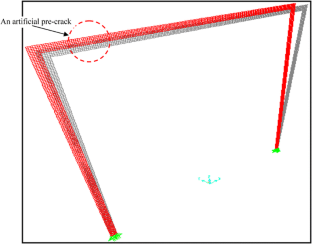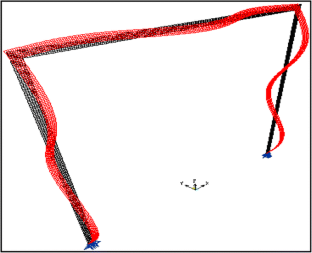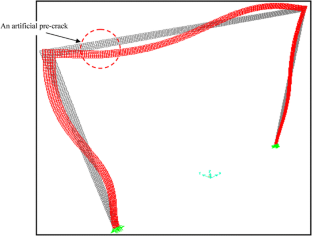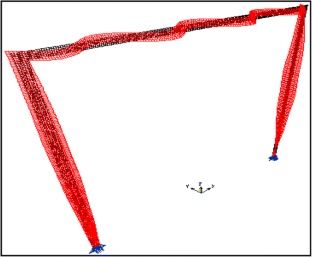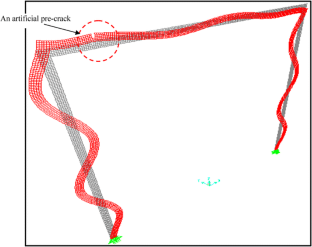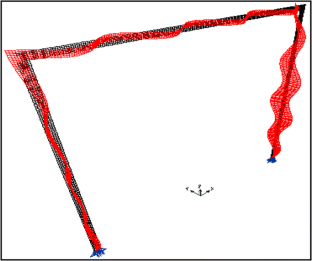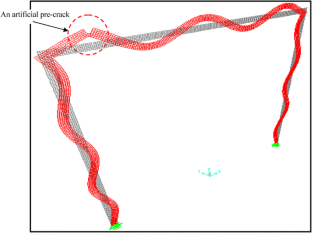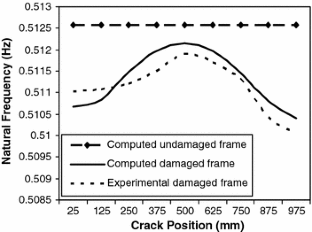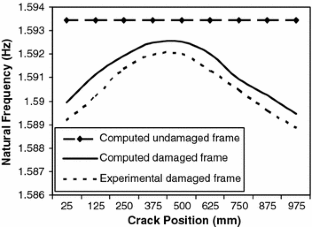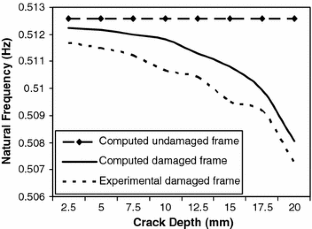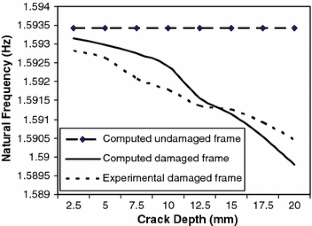 References
Cano Saldana, L.: On time-frequency analysis for structural damage detection. ISBN: 9781109316278 (2009)

Chondros, T.G., Dimarogonas, A.D.: Vibration of a cracked cantilever beam. J. Vib. Acoust. 120(3), 742–746 (1998)

Fernandez-Saez, J., et al.: Approximate calculation of the fundamental frequency for bending vibrations of cracked beams. J. Sound Vib 225, 345–352 (2002)

Matveev, V.V., Bovsunovsky, A.P.: Vibration based diagnostics of fatigue damage of beam-like structures. J. Sound Vib. 249(1), 23–40 (2002)

Panigrahi, I., Parhi, D.R.: Dynamic analysis of Cantilever beam with transverse crack. In: 14th National Conference on Machines and Mechanisms, India (2009)

Qiao, L.: Structural damage detection using signal-based pattern recognition. ISBN: 9781109178883 (2009)

Rao, D.S., et al.: Crack identification on a beam by vibration measurement and wavelet analysis. Int. J. Eng. Sci. Technol. 2(5), 907–912 (2010)

Rezaei, D.: Experimental and computational validation of a novel structural health monitoring strategy based on the Hilbert–Huang Transform. ISBN: 9780494687451 (2010)

Rezaee, M., et al.: Damped free vibration analysis of a beam with a fatigue crack using energy balance method. J. Phys. Sci. 5(6), 793–803 (2010)

Ross, R.M., Matthews, S.L.: In-service structural monitoring—a state of the art review. Struct. Eng. 73(2), 23–31 (1995)

Sanchez, H., Carlos, J.: Evaluation of structural damage identification methods based on dynamic characteristics. ISBN: 9780542440878 (2006)

Semperlotti, F.: Structural damage detection via nonlinear system identification and structural intensity methods. ISBN: 9781109459906 (2009)

Sinha, J.K., et al.: Simplified models for the location of cracks in beam structures using measured vibration data. J. Sound Vib. 251(1), 13–38 (2002)

Stephen, B.: Investigation into vibration, aeroelasticity and crack detection of damaged composite wings. ISBN: 9780494589946 (2009)

Wang, J., Qiao, P.: On irregularity-based damage detection method for cracked beams. Int. J. Solids Struct. 45, 688–704 (2008)

Wang, K.: Vibration analysis of cracked composite bending-torsion beams for damage diagnosis. ISBN: 9780496107742 (2005)

Yazdi, M., et al.: Transverse vibration of double cracked beam using assumed mode method. Recent Adv. Space Technol. 156–160 (2009)
Electronic supplementary material
Below is the link to the electronic supplementary material.
About this article
Cite this article
El-Kafrawy, A. Crack detection by modal analysis in 3D beams based on FEM. Int J Mech Mater Des 7, 265 (2011) doi:10.1007/s10999-011-9164-4
Received:

Accepted:

Published:
Keywords
Beams

Natural frequencies

Structural Health Monitoring (SHM)

Crack identification

Portable frame

Vibrations