Abstract
Poly(vinyl chloride) (PVC) and other thermoplastics have received more attention in the last decades due to their high fire resistance, hydrophobicity, and flexibility. To improve the thermal stability of these classes of polymers, heat stabilizers should be used. Layered double hydroxides (LDHs) are a green and inexpensive class of heat stabilizers. In this study at first, the co-precipitation method was used to prepare nanostructure calcium/iron layered double hydroxide (Ca/Fe-LDH), and then it was organo-modified with citrate as a green and environmentally friendly anion. In the next step, it was used as a nanofiller for improving the thermal properties of the PVC matrix. Accordingly, LDH-Cit/PVC nanocomposites (NCs) with different amounts of LDH-Cit (5, 10 and 15 wt%) were synthesis by ultrasonic irradiation technique. The structural, morphological, and thermal properties of the synthesized NCs were evaluated with XRD, FT-IR, FE-SEM, TGA techniques. By introducing of LDH-Cit in the NCs, the residue at 800 °C was increased from 10 to 23% compared to pure PVC. The NCs ability to removing Cd2+ metal ion and the effects of time, pH, and Cd2+ concentration on the removal efficiency of Cd2+ were studied. Due to the increase of the adsorbent mass and removal efficiency of Cd2+, the 60 mg L−1 of Cd2+ concentration and pH of 7 were chosen as the optimized condition. Also, kinetics studies on the experimental data for adsorbents showed acceptable adaptation with the Langmuir isotherm and pseudo-second-order kinetic model.
This is a preview of subscription content, log in to check access.
Access options
Buy single article
Instant access to the full article PDF.
US$ 39.95
Price includes VAT for USA
Subscribe to journal
Immediate online access to all issues from 2019. Subscription will auto renew annually.
US$ 99
This is the net price. Taxes to be calculated in checkout.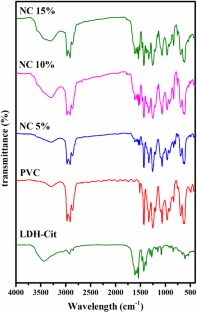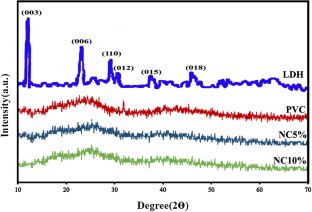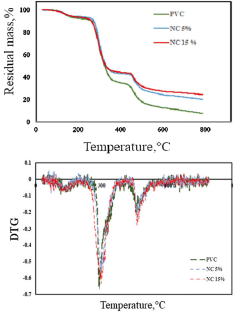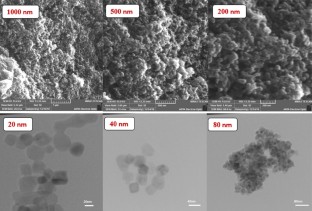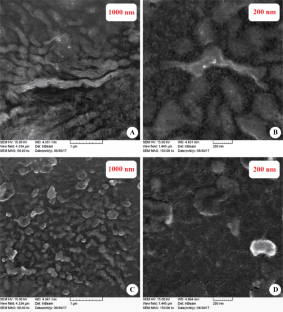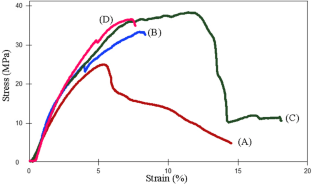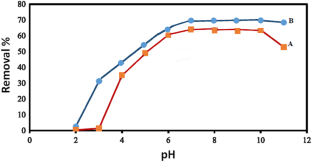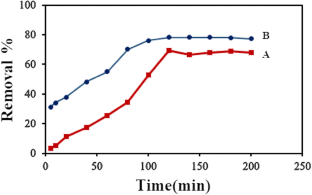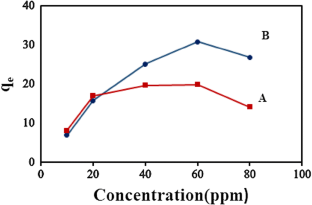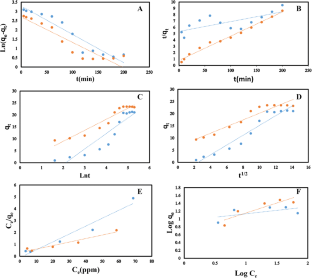 References
1.

M. Arshadi, H. Eskandarloo, M.K. Abdolmaleki, A. Karimi Abbaspourrad, ACS Sustain. Chem. Eng. 6(10), 13332–13348 (2018)

2.

H. Lu, Q. Li, H. Xiao, R. Wang, D. Xie, Am. J. Anal. Chem. 5, 547 (2014)

3.

F. Yang, S. Sun, X. Chen, Y. Chang, F. Zha, Z. Lei, Appl. Clay Sci. 123, 134–140 (2016)

4.

J. Yin, T. Wu, J. Song, Q. Zhang, S. Liu, R. Xu, H. Duan, Chem. Mater. 23, 4756–4764 (2011)

5.

S. Duan, W. Ma, Z. Cheng, P. Zong, X. Sha, F. Meng, Colloids Surf. A 490, 250–257 (2016)

6.

F. Fu, Q. Wang, J. Environ. Manag. 92, 407–418 (2011)

7.

S.S. Gupta, K.G. Bhattacharyya, Adv. Colloids Interface Sci. 162, 39–58 (2011)

8.

A. Saeed, M. Iqbal, M.W. Akhtar, J. Hazard. Mater. 117, 65–73 (2005)

9.

A.S.K. Kumar, S. Kalidhasan, V. Rajesh, N. Rajesh, Ind. Eng. Chem. Res. 51, 58–69 (2011)

10.

M. Dinari, P. Asadi, S. Khajeh, New J. Chem. 39, 8195–8203 (2015)

11.

E.P. Giannelis, Adv. Mater. 8, 29–35 (1996)

12.

I. Khelifa, A. Belmokhtar, R. Berenguer, A. Benyoucef, E. Morallon, J. Mol. Struct. 1178, 327–332 (2018)

13.

A. Belalia, A. Zehhaf, A. Benyoucef, Polym. Sci. Ser. B 60, 816–824 (2018)

14.

B.K. Deka, T.K. Maji, M. Mandal, Polym. Bull. 67, 1875–1892 (2011)

15.

V.K. Thakur, R.K. Gupta, Chem. Rev. 116, 4260–4317 (2016)

16.

T. Tongesayi, J. Kugara, S. Tongesayi, Environ. Geochem. Health 40, 375–381 (2018)

17.

S. Daikh, F. Zeggai, A. Bellil, A. Benyoucef, J. Phys. Chem. Solids 121, 78–84 (2018)

18.

W.T. Reichle, Solid State Ionics 22, 135–141 (1986)

19.

D. G. Evans, R. C. Slade, in Layered Double Hydroxides (Springer, Berlin, 2006), pp. 1–87

20.

K. Yamani, R. Berenguer, A. Benyoucef, E. Morallón, J. Therm. Anal. Calorim. 135, 2089–2100 (2019)

21.

F. Leroux, J.-P. Besse, Chem. Mater. 13, 3507–3515 (2001)

22.

S.T. Liu, P.P. Zhang, K.K. Yan, Y.H. Zhang, Y. Ye, X.G. Chen, J. Appl. Polym. Sci. 132, 42524 (2015)

23.

F.J. Labuschagne, D.M. Molefe, W.W. Focke, I. Van der Westhuizen, H.C. Wright, M.D. Royeppen, Polym. Degrad. Stab. 113, 46–54 (2015)

24.

O. Rahmanian, M. Dinari, S. Neamati, Environ. Sci. Pollut. Res. 25, 36267–36277 (2018)

25.

G. Tan, Z. Li, H. Yuan, D. Xiao, Sep. Sci. Technol. 49, 1566–1573 (2014)

26.

D. Van Krevelen, Polymer 16, 615–620 (1975)

27.

S.K. Mahto, S. Das, A. Ranjan, S.K. Singh, P. Roy, N. Misra, RSC Adv. 5, 45231–45238 (2015)

28.

Y.-Z. Bao, Z.-M. Huang, Z.-X. Weng, J. Appl. Polym. Sci. 102, 1471–1477 (2006)

29.

S. Mallakpour, M. Hatami, Appl. Clay Sci. 149, 28–40 (2017)

30.

S. Mallakpour, M. Dinari, J. Inorg. Organomet. Polym. Mater. 22, 929–937 (2012)

31.

Y. Kuroda, Y. Miyamoto, M. Hibino, K. Yamaguchi, N. Mizuno, Chem. Mater. 25, 2291–2296 (2013)

32.

Y. Li, S. Wu, L. Pang, Q. Liu, Z. Wang, A. Zhang, Constr. Build. Mater. 172, 584–596 (2018)

33.

S. Mallakpour, R. Aalizadeh, Synth. React. Inorg. Met. Org. NanoMet. Chem. 44, 1450–1456 (2014)

34.

C. Liu, Y. Luo, Z. Jia, B. Zhong, S. Li, B. Guo, D. Jia, Express Polym. Lett. 5(7), 591–603 (2011)

35.

M. Dinari, R. Tabatabaeian, Carbohydr. Polym. 192, 317–326 (2018)

36.

V. Devi, M. Selvaraj, P. Selvam, A.A. Kumar, S. Sankar, K. Dinakaran, J. Environ. Chem. Eng. 5, 4539–4546 (2017)

37.

G. Mohammadnezhad, R. Soltani, S. Abad, M. Dinari, J. Appl. Polym. Sci. 134, 45383 (2017)

38.

Z. Hu, G. Chen, J. Mater. Chem. A 2, 13593–13601 (2014)
Acknowledgements
This work was supported partially by the Research Affairs Division of Isfahan University of Technology.
Ethics declarations
Conflict of interest
The authors stated that there are no conflicts of interest in this work.
Additional information
Publisher's Note
Springer Nature remains neutral with regard to jurisdictional claims in published maps and institutional affiliations.
About this article
Cite this article
Dinari, M., Roghani, N. Calcium Iron Layered Double Hydroxide/Poly(vinyl chloride) Nanocomposites: Synthesis, Characterization and Cd2+ Removal Behavior. J Inorg Organomet Polym 30, 808–819 (2020). https://doi.org/10.1007/s10904-019-01265-2
Received:

Accepted:

Published:

Issue Date:
Keywords
Layered double hydroxide

Surface modification

Poly(vinyl chloride)

Nanocomposite

Cd2+ removal

Isotherm