Abstract
We investigated the ability of a novel triazatruxene–rhodamine-based (TAT-ROD) chemosensor to detect the trivalent metal ions aluminium (Al3+), iron (Fe3+) and chromium (Cr3+). Operating via the through-bond energy transfer (TBET) pathway, the chemosensor exhibited low detection limits of 23.0, 25.0 and 170.0 nM for Al3+, Fe3+ and Cr3+, respectively, along with high sensitivity and selectivity during a brief period (<15 s). The binding ratio of the chemosensor and trivalent metal ions achieved by Job's method was 3:1, and when we added ethylenediaminetetraacetic acid (EDTA), the sensing process reversed. Altogether, our TAT-ROD chemosensor marks the first triazatruxene-based colorimetric and fluorometric metal ion sensor reported in the literature.
This is a preview of subscription content, log in to check access.
Access options
Buy single article
Instant access to the full article PDF.
US$ 39.95
Price includes VAT for USA
Subscribe to journal
Immediate online access to all issues from 2019. Subscription will auto renew annually.
US$ 99
This is the net price. Taxes to be calculated in checkout.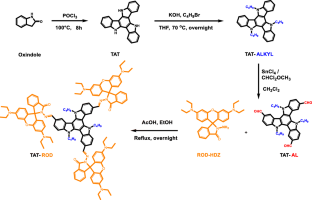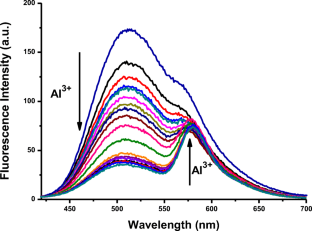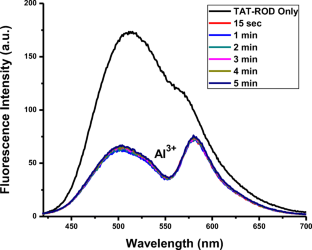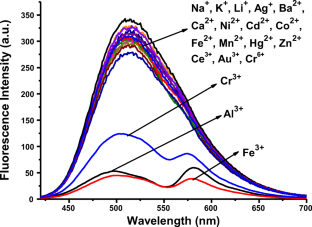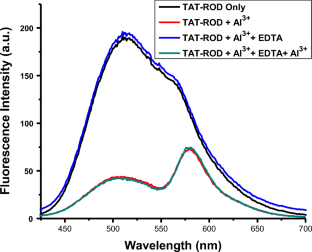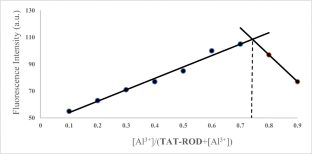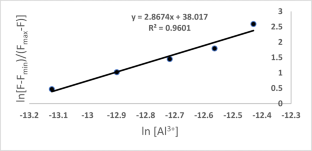 Acknowledgements
The authors gratefully acknowledge TUBİTAK-UME for financial support and thank to Muhiddin CERGEL and İlker ÜN for NMR analysis and Gökhan BİLSEL for HRMS analysis.
Additional information
Publisher's Note
Springer Nature remains neutral with regard to jurisdictional claims in published maps and institutional affiliations.
Electronic supplementary material
About this article
Cite this article
Sadak, A.E., Karakuş, E. Triazatruxene–Rhodamine-Based Ratiometric Fluorescent Chemosensor for the Sensitive, Rapid Detection of Trivalent Metal Ions: Aluminium (III), Iron (III) and Chromium (III). J Fluoresc 30, 213–220 (2020). https://doi.org/10.1007/s10895-020-02491-5
Received:

Accepted:

Published:

Issue Date:
Keywords
Triazatruxene

Rhodamine

TBET

Trivalent metal ions

Ratiometric sensor