Supramolecular Assembly Created Through Weak Non-covalent C–H···Cl and C–H···O Interaction in the Crystal Structure of Homo-Binuclear Ru(II) Complex
Abstract
In this article, we described the structural studies of Ru(II) compound containing pyrazole ligands. On the basis of structural analysis, the complex exhibit non-covalent C–H···Cl interaction. Hirshfeld surface analysis showed that the structure of compound is mainly characterized by Cl···H, and O···H contacts but other contribution was also observed from Cl···O and C···H contacts. DFT calculation show that theoretical bond lengths and bond angles are in good agreements with the experimental values obtained from single crystal x-ray crystallography.
Graphic Abstract
The complex exhibit weak non-covalent C–H···Cl interaction. Figure showing 2D dimensional non-covalent C–H···Cl interactions supramolecular assembly.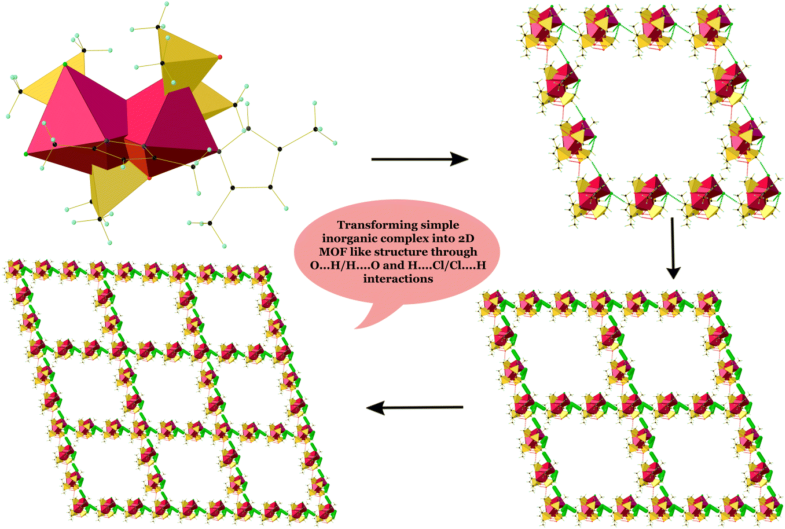 Keywords
Hirshfeld surface 
Structural studies 
Weak interaction and supramolecular 
Notes
Acknowledgements
Sunshine D. Kurbah would like to thank UGC NFST, New Delhi for providing financial assistance and Computer Centre, North Eastern Hill University, Shillong, for providing high performance computing facilities.
Copyright information
© Springer Science+Business Media, LLC, part of Springer Nature 2019