Correction to: Upconversion luminescence properties of ZnO:Yb3+,Er3+ prepared by hydrothermal method
The original version of this article contained an error in figure.
Figure 7 was inadvertently submitted wrongly and published in the original article. The corrected version of Fig. 7 is given below. The figure caption will remain the same as in the original article. This has been corrected with this erratum.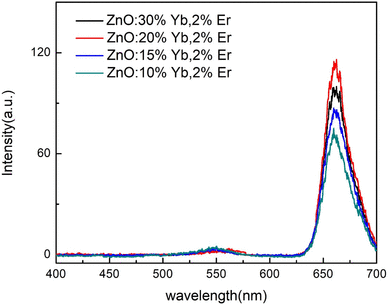 Copyright information
© Springer Science+Business Media, LLC, part of Springer Nature 2018