Abstract
The memristor, a two-terminal memory device with units of resistance, has continued to gain momentum as simpler and more versatile memristive devices are discovered. Amorphous metal-oxide devices have emerged as potential replacements for organic and silicon materials in thin-film electronics. This work presents memristive devices based on amorphous TiOx which were synthesized using a simplified sol-gel process that does not require a dry nitrogen flow step to fabricate amorphous films of titanium oxide (TiOx) for memristive devices. This simplified process significantly decreases the cost and complexity of the fabrication of memristive devices. The memristive behavior was characterized by I-V curves and read-write sequential pulses. We report on the effects of different TiOx layers on I-V curve behavior, stability, aging of the devices as well as the influence of interfaces and electrode materials in the memristive properties. Devices made as a stack of copper electrode, different TiOx layers and aluminum electrode showed best results for on/off ratio than other devices in this work, as well better stability of resistive switching properties.
This is a preview of subscription content, log in to check access.
Access options
Buy single article
Instant unlimited access to the full article PDF.
US$ 39.95
Price includes VAT for USA
Subscribe to journal
Immediate online access to all issues from 2019. Subscription will auto renew annually.
US$ 99
This is the net price. Taxes to be calculated in checkout.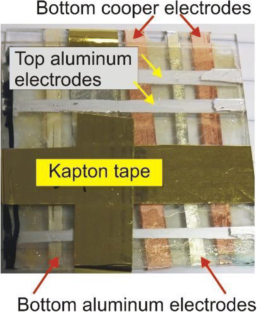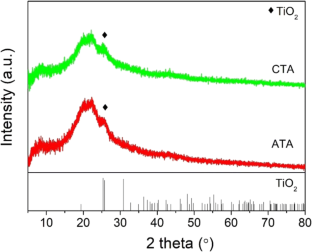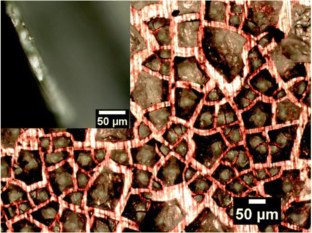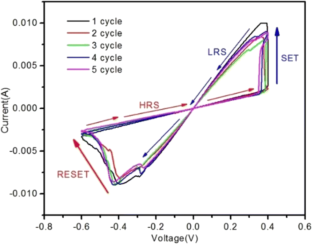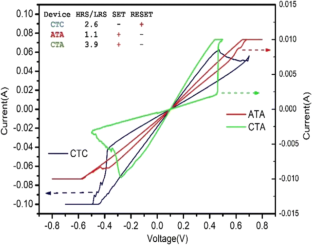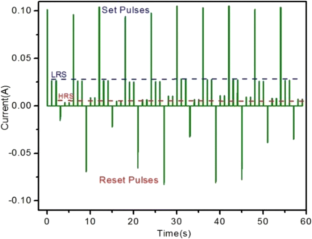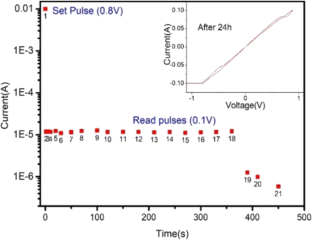 Acknowledgements
Dr. Everaldo N. Moreira was supported by Sao Paulo Research Foundation (FAPESP) (proc. 2015/07316-9). This work was partially supported by the US National Science Foundation (NSF ENG ECCS 1709641).
Additional information
Publisher's note
Springer Nature remains neutral with regard to jurisdictional claims in published maps and institutional affiliations.
About this article
Cite this article
Nassar Moreira, E., Kendall, J., Maruyama, H. et al. Simplified sol-gel processing method for amorphous TiOx Memristors. J Electroceram (2020). https://doi.org/10.1007/s10832-019-00198-z
Received:

Accepted:

Published:
Keywords
Amorphous films

TiOx

Memristors

Sol-gel processing

Resistive switching