Abstract
We report on the application of the Photoacoustic Spectroscopy and the phase-resolved technique to analyze the presence and contribution of the photosensitive pigments to the photoacoustic signal of the peel in Golden Delicious Apple (Malus domestica), as well as the changes in the photoacoustic signal with maturation time. Unlike optical absorption spectra reported with conventional methods, the application of phase-resolved technique on the data of amplitude and phase measured with Photoacoustic Spectroscopy provides the spectral separation of absorption centers of the photosensitive pigments in the layers of the peel. The results obtained show a clear definition of the contributions to the photoacoustic signal associated with each one of the isolated absorption centers of the surface layers of the apple samples. A remarkable decrease in amplitude of the photoacoustic signal and its isolated contributions was observed with maturation time, showing the usefulness of the photoacoustic spectroscopy and phase-resolved technique to monitor the degradation of the photosensitive pigments in apple fruit peel with the maturation time.
This is a preview of subscription content, log in to check access.
Access options
Buy single article
Instant access to the full article PDF.
US$ 39.95
Price includes VAT for USA
Subscribe to journal
Immediate online access to all issues from 2019. Subscription will auto renew annually.
US$ 199
This is the net price. Taxes to be calculated in checkout.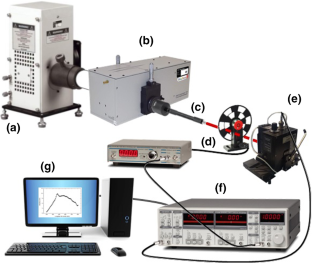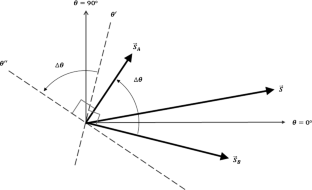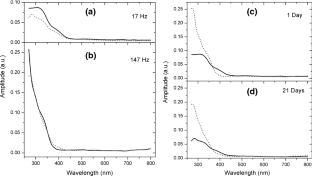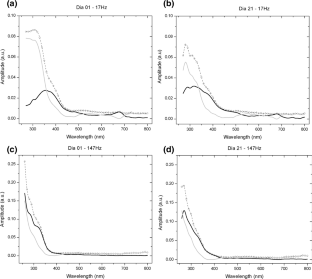 References
1.

M.N. Merzlyak, O.B. Chivkunova, J. Photochem. Photobiol. 55, 154–162 (2000)

2.

A. Solovchenko, M. Merzlyak, Photochem. Photobiol. Sci. 2, 861–866 (2003)

3.

A. Solovchenko, Chapter 3: Stress-induced buildup of screening pigments, Photoprotection in Plants: Optical Screening-based Mechanisms, vol. 14, Springer Series in Biophysics (Springer, Berlin, 2010)

4.

E.G. Rudikovskaya, L.V. Dudareva, A.A. Shishparenok, S.V. Osipova, Z.O. Stavitskaya, A.V. Rudikovskii, Sci. Hortic. 253, 303–308 (2019)

5.

A. Rosencwaig, Photoacoustics, and Photoacoustic Spectroscopy (Robert Kreig, Malabar, 1990)

6.

C.L. Cesar, H. Vargas, J. Pelzj, L.C.M. Miranda, J. Appl. Phys. 55, 3460–3464 (1984)

7.

A. Rosencwaig, A. Gersho, J. Appl. Phys. 47, 64 (1976)

8.

A. Rosencwaig, Opt. Commun. 7, 305 (1973)

9.

H. Vargas, L.C.M. Miranda, Phys. Rep. 161, 43–101 (1988)

10.

G.A.R. Lima, M.L. Baesso, Z.P. Arguello, E.C. da Silva, H. Vargas, L.C.M. Miranda, Phys. Rev. B 36, 9812–9814 (1987)

11.

J. Jaime, J. Hernández-Wong, U. Nogal, A. Rojas, A. Calderón, J.B. Rojas Trigos, R. Muñoz, G. Juárez Grácia, A.M. Mansanares, E. Marín, Measurement 138, 143–148 (2019)

12.

H.B. Nahor, N. Scheerlinck, J.F. Van Impe, B.M. Nicolai, J. Food Eng. 57, 103–110 (2003)

13.

J. Hernández-Wong, V. Suarez, J. Guarachi, A. Calderón, J.B. Rojas-Trigos, A.G. Juárez, E. Marín, Appl. Rad. Isot. 83, 264–267 (2014)

14.

R.M. Shafiur, G.S. Al-Saidi, Chapter 20 Thermal diffusivity of foods: measurement, data, and prediction, in Food Properties Handbook, 2nd edn., ed. by R.M. Shafiur (CRS Press Taylor & Francis Group, Boca Raton, 2009)

15.

Z. Ju, W.J. Bramlage, Postharvest Biol. Technol. 16, 107–118 (1999)
Acknowledgments
The authors would like to thank Consejo Nacional de Ciencia y Tecnología (CONACyT) and Secretaría de Investigación y Posgrado (SIP) from Instituto Politécnico Nacional (IPN), both of México for the support to this work through the research projects financed by them, for scholarships to students and incentives to researchers. The support of COFAA-IPN through the SIBE and BEIFI Programs is also acknowledged.
Additional information
Publisher's Note
Springer Nature remains neutral with regard to jurisdictional claims in published maps and institutional affiliations.
About this article
Cite this article
Rojas-Marroquin, A., Luviano, L., Hernández-Wong, J. et al. Application of Photoacoustic Spectroscopy and Phase-Resolved Technique to the Study of Photoprotective Pigments in Golden Delicious Apple (Malus domestica). Int J Thermophys 41, 32 (2020). https://doi.org/10.1007/s10765-020-2606-1
Received:

Accepted:

Published:
Keywords
Golden delicious apple

Phase-resolved technique

Photoacoustic spectroscopy

Photoprotective pigments

Photothermal techniques