It was shown that in order to obtain glazed ceramic material with heightened heat resistance the CLTE of the ceramic material must not exceed the CLTE of the glaze by more than 1.50 – 1.55%. It was found that separation into three or four regions occurs in silica-enriched glaze as a result of segregation of glass. The segregation structure appreciably decreases at 700 and 950°C. The temperature interval of segregation is a function of the conditions of heat-treatment of the glaze.
This is a preview of subscription content, log in to check access.
Access options
Buy single article
Instant unlimited access to the full article PDF.
US$ 39.95
Price includes VAT for USA
Subscribe to journal
Immediate online access to all issues from 2019. Subscription will auto renew annually.
US$ 199
This is the net price. Taxes to be calculated in checkout.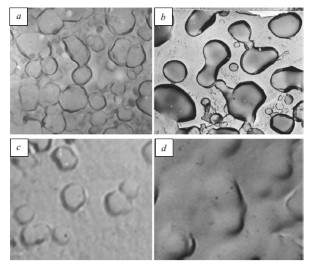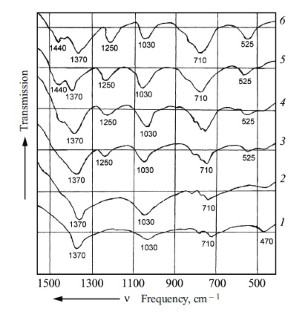 References
1.

V. I. Vereshchagin and V. Z. Abdrakhimov, "Heat resistance of tiles from various compositions of ceramic masses and glazes," Vest. Vostochno-Kazakh. Tekh. Univ., No. 2, 49 – 52 (2002).

2.

P. P. Budnikov, V. L. Balkevich, A. S. Berezhnoi, et al., Chemical Technology of Ceramics and Refractories [in Russian], Stroiizdat, Moscow (1972).

3.

O. S. Grum-Grzhimailo, N. S. Belostotskaya, and V. M. Burenkov, "Dilatometry of glazes for sanitary products," Tr. NIIstroikeramiki, Issue 56, 53 – 60 (1985).

4.

M. K. Galperina and S. V. Petrichenko, "Study of various glazes," Tr. NIIstroikeramiki, Issue 55, 72 – 80 (1984).

5.

V. Z. Abdrakhimov, E. S. Abdrakhimova, D. V. Abdrakhimov, and A. V. Abdrakhimov, "The clay part of zircon-ilmenite ore gravity tailings — raw materials for the production of ceramic materials," Ogneup. Tekh. Ceram., No. 5, 38 – 42 (2005).

6.

E. S. Abdrakhimova and V. Z. Abdrakhimov, "Ceramic Mix for the Manufacture of Clinker Ceramic Articles, Pat. 2443654 RU C1 C04B 33/132," Byull. Izobr. Polezn. Modeli, No. 6 (2012), declared 06/23/2010, publ. 02/27/2012.

7.

V. Z. Abdrakhimov and E. S. Abdrakhimova, "Study of the phase composition of ceramic materials based on aluminum-containing waste from non-ferrous metallurgy and the chemical and petrochemical industries," Novye Ogneupory, No. 1, 3 – 9 (2015).

8.

V. Z. Abdrakhimov and E. S. Abdrakhimova, "Study of the phase composition of ceramic bricks by IR spectroscopic method," Izv. Vyssh. Uchebn. Zaved., Stroit-vo, No. 6, 41 – 44 (2005).

9.

G. V. Kukolev, Silicon Chemistry and Physical Chemistry of Silicates [in Russian], Vyssh. Shkola, Moscow (1966).

10.

O. S. Grum-Grzhimailo, K. K. Kvyatovskaya, L. M. Savvateeva, et al., "Mechanism of the formation of an opacifier in low-melting boron-zirconium glazes," in: Proc. of the NIIstroikeramiki: Research on the Development and Implementation of High-Quality Ceramic Articles for Industrial and Large-Scale Housing Construction [in Russian], Moscow (1979), pp. 127 – 145.
This work was performed as part of the implementation of the scientific-technical project approved for a financial grant for 2018 – 2020 by the National Scientific Council of Kazakhstan in the scientific direction 'Rational use of natural resources, including water resources, geology, reprocessing, new materials and technologies, safe products, and design,' financial grant agreement No. 117 dated March 15, 2018; IRN 05131501.
Additional information
Translated from Steklo i Keramika, No. 9, pp. 45 – 50, September, 2019.
About this article
Cite this article
Kairakbaev, A.K., Abdrakhimova, E.S. & Abdrakhimov, V.Z. Linear Thermal Expansion Coefficient of Ceramic Material Based on Non-Ferrous Metallurgy Wastes and Glaze and its Formation Mechanism During Firing. Glass Ceram 76, 357–361 (2020) doi:10.1007/s10717-020-00200-z
Keywords
glaze

composite ceramic material

segregation

heat-resistance

heat-treatment