Abstract
Tourism can play an important role in diversifying the rural economy and its expanding in rural areas contributes to the sustainability of the population and the economy of these areas and provides the basis for achieving sustainable rural development. Therefore, the aim of this study was to investigate the relationship between tourism and rural development in Doroodzan region of Marvdasht Township, Iran. This study was carried out using a survey method and the data were collected using a questionnaire from 150 head of households in the villages of the region. The validity of the questionnaire was verified by rural development specialists and the reliability of the instrument was confirmed by Cronbach's alpha test, which was obtained between 0.71 and 0.88. The results of the data analysis showed that the status of socio-cultural, environmental, economic and rural development in general was rated as moderate. Also, the status of tourism development in the study area has been relatively low from the viewpoint of the respondents. The results also showed a positive and significant relationship between tourism development and socio-cultural, environmental and economic development (r = 0.60, 0.36, and 0.66 respectively). Especially, the intensity of this correlation was relatively higher for economic development. In order to predict the dependent variable (rural development), the multi-layer perceptron neural network was used. The purpose of this analysis was to assess the ability of tourism development to explain the variance of rural development. The results of this phase, showed that tourism development variable was able to explain 26.2% of the variance of dependent variable (rural development). At the end, according the findings some practical recommendations has been presented.
This is a preview of subscription content, log in to check access.
Access options
Buy single article
Instant access to the full article PDF.
US$ 39.95
Price includes VAT for USA
Subscribe to journal
Immediate online access to all issues from 2019. Subscription will auto renew annually.
US$ 199
This is the net price. Taxes to be calculated in checkout.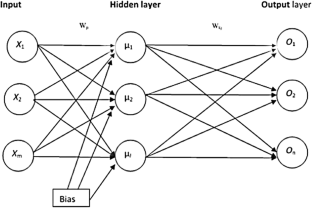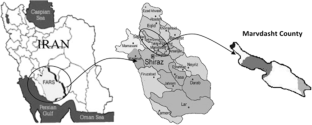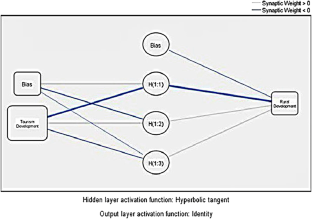 References
Akca, H. (2006). Assessment of rural tourism in Turkey using SWOT analysis. Journal of Applied Sciences,6(13), 2837–2839.

Anabestani, A., Saeidi, A., & Darvishi, H. (2012). Evaluation of socio economic, physical and ecological of tourism development in rural areas from villagers and tourists points of view (Case Study: Dasht Arjan of Fars). Spatial Planning,2(2), 1–20. (in Persian).

Anderson, E., Bakir, A., & Wickens, E. (2015). Rural tourism development in Connemara, Ireland. Tourism Planning and Development,12(1), 73–86.

Asghari Moghaddam, A., Nourani, V., & Nadiri, A. (2008). Modeling of Tabriz plain rainfall using artificial neural networks. Quarterly Journal of Agricultural Science,18(1), 1–15. (in Persian).

Ataei, P., Izadi, N., & Yaghobi Farani, A. (2016). Structual determinants of attracting tourists in rural areas from host society perspective in Esfidan Village, Bojnourd. Quarterly Rural Development Strategies,3(1), 113–125.

Baloochi, O., & Khorasani, M. (2013). Analysis of rural tourism in development of rural areas (Case study: Gorgan area, Nikshahr Township). Quarterly Journal of Human Geography,5(3), 1–22. (in Persian).

Baros, Z., & David, L. D. (2007). Environmental ism and sustainable development from the point of tourism. Tourisms,2(2), 141–152.

Bashar, A. M., & Puad, A. (2010). An examination of satisfaction on tourism facilities and services in Jordan. Journal of Anatolia,21(2), 388–392.

Benedek, J., & Deszi, S. (2008). The role of rural tourism in the economic diversification of rural space in Romania. In International conference on tourism (pp. 230–233).

Butnaru, G. (2011). Comparative analysis on the clients' perception of the quality of tourist products and services. Journal International Business and management,3(1), 63–76.

Buzinde, C., Kalavar, N., Jyotsna, M., & Melubo, K. (2013). Tourism and community well-being: The case of the Maasai in Tanzania. Annals of Tourism Research,44(2014), 20–35.

Caroline, W. (2009). Tourism, social, memory and the Great War. Annals of Tourism Research,36(4), 607–626.

Cave, P., & Wolf, M. (2012). Sustainable tourism-myth or reality: The case of the Cape Verde islands. In The international conference on tourism (ICOT), setting the agenda for special interest tourism: Past, present and future, 23–26 May 2012 (pp. 74–83). Cyprus University of Technology, Crete, Greece.

Chin, C. H., Lo, M. C., Songan, P., & Nair, V. (2014). Rural tourism destination competitiveness: A study on Annah Rais Longhouse Homestay, Sarawak. Procedia: Social and Behavioral Sciences,144, 35–44.

Chong, A. Y. (2013). Predicting m-commerce adoption determinants: A neural network approach. Expert Systems with Applications,40(2), 523–530.

Currie, C., & Falconer, P. (2013). Maintaining sustainable island destinations in Scotland: The role of the transport–tourism relationship. Journal of Destination Marketing & Management,3(3), 162–172.

Eftekhari, A. R., Pourtaheri, M., & Mahdavi, D. (2011). Localization process of sustainable development indicators of rural tourism in Iran. Journal of Rural Research,1(4), 1–41. (in Persian).

Fallah Haghighi, N., & Bijani, M. (2019). A gap analysis between current and desired situation of economic factors affecting human resources development in Iran. GeoJournal. https://doi.org/10.1007/s10708-019-10017-1. (in press).

Fallah Haghighi, N., Bijani, M., & Parhizkar, M. (2019). Social pathology of brain drain in Yazd Province, Iran: A grounded theory approach. GeoJournal. https://doi.org/10.1007/s10708-018-9959-z. (in press).

Ghaderi, Z., & Henderson, J. C. (2012). Sustainable rural tourism in Iran: A perspective from Hawraman Village. Tourism Management Perspectives,2, 47–54.

Ghanian, M., Bakhshi, A., Yousefi Hajivand, R., & Hashemi Nejad, A. (2015). Neural network analysis to predict factors affecting conservation behavior of rural operators of Shadegan Wetland. Journal of Research and Rural Planning,4(3, 11), 63–73. (in Persian).

Hwang, J. H., & Lee, S. W. (2015). The effect of the rural tourism policy on non-farm income in South Korea. Tourism Management,46, 501–513.

Ivkovic, Z., Mihajlovi, I., & Nikoli, D. (2009). Artificial neural network method applied on the nonlinear multivariate problems. Serbian Journal of Management,4(2), 143–155.

Jha, N. K., & Chockalingam, C. T. (2009). Prediction of quality performance using artificial neural networks: Evidence from Indian construction projects. Journal of Advances in Management Research,1(1), 70–86.

Khosrowjerdi, M., & Nooripoor, M. (2016). An analysis of the attitude of rural people toward rural tourism using planned behavior theory case study: Doroodzan District, Marvdasht County. Journal of Tourism Planning and Development, 19, 153–174.

Khosrowjerdi, M., & Nooripoor, M. (2017a). Identifying rural tourism development strategies for Doroodzan District: The integration of strategic planning and Artificial Neural Network techniques. Journal of Spatial Planning, 21(1), 167–196.

Khosrowjerdi, M., & Nooripoor, M. (2017b). Analysis of factors affecting rural people's attitudes towards rural tourism: the case of Doroodzan District of the Marvdasht County. Rural Development Strategies, 3(3), 303–316.

Krasteva, R. V. (2011). Rural tourism in Bulgaria-features, examples and tendencies for development. In The international conference on tourism (ICOT), tourism in an era of uncertainty, 27–30 April 2011 (pp. 405–414). Cyprus University of Technology, Crete, Greece.

Lepp, A. (2008). Tourism and dependency: An analysis of bigodi village, Uganda. Tourism Management,29, 1206–1214.

Liu, A. (2006). Tourism in rural areas: Kedah, Malaysia School of tourism. Tourism Management,27(5), 878–889.

Lorio, M., & Corsale, A. (2010). Rural tourism and livelihood strategies in Romania. Journal of Rural Studies,26, 152–162.

Moradi, H., Bijani, M., Shabanali Fami, H., Fallah Haghighi, N., Tamadon, A. R., & Moradi, A. R. (2011). Analysis of effective components on professional development of agricultural extension aents in Kermanshah Province in Iran. International Journal of Food, & Agriculture Environment, 3–4(9), 803–810.

Najafi Alamdarlo, H., Pourmozafar, H., & Vakilpoor, M. H. (2019) Improving demand technology and internalizing external effects in groundwater market framework, case study: Qazvin plain in Iran. Agricultural Water Management, 213, 164–173.

Nooripoor, M., Derakhshan, E., & Sharifi, Z. (2019). The effects of tourism development on rural areas of the central district of Boyer-Ahmad township. Rural Development Strategies, 5(4), 427–440.

Opperman, M. (1996). Rural tourism in southern Germany. Annalys of Tourism Research,23(1), 86–102.

Osman, Z., & Sentosa, I. (2013). Mediating effect of customer satisfaction on service quality and customer loyalty relationship in Malaysian rural tourism. International Journal of Economics and Management Studies,2(1), 25–37.

Rasouli Azar, S., Feli, S., Lashgari, M., & Pezeshkirad, G. (2009). Factors affecting farm management skills of the wheat project specialists; The case of West Azarbaijan Province. Extension and Agricultural Economics,1(4), 45–54. (in Persian).

Sabzali Parikhani, R., Sadighi, H., & Bijani, M. (2018). Ecological consequences of nanotechnology in agriculture: Researchers' perspective. Journal of Agricultural Science and Technology, 20(2), 205–219.

Shahidi, M., Ardestani, Z., & Goodarzi, M. (2009). An investigation of the role of tourism in rural areas (Case study: Dehestan Lavasan). Human Geography Research Quarterly,41(67), 99–113. (in Persian).

Shams, M., Eslaminejad, Gh., & Ghasemi, Y. (2011). The role of tourism on rural development. National Congress of Qeshm and Its Future Perspective, 220–225. (in Persian).

Soteriades, M. (2012). Tourism destination marketing: Approaches improving effectiveness and efficiency. Journal of Hospitality & Tourism Technology,3(2), 107–120.

Szabo, B. (2005). Rural tourism as alternative income source for rural areas along the Hortobagy. Journal of Agricultural Economics,20(11), 178–191.

Yang, L. (2012). Tourists' perceptions of ethnic tourism in Lugu Lake, Yunnan, China. Journal of Heritage Tourism,7(1), 59–81.

Yarkova, Y., & Stoykova, B. (2008). Sustainability of rural tourism in the Smolyan Municipility of Bulgaria. Trakia Journal of Sciences,6(3), 31–40.
Acknowledgements
The authors hereby express their special gratitude to all the rural people who completed the study questionnaires with great patience as well as the surveyors and interviewers who did their best in terms of data collection.
Ethics declarations
Conflict of interest
The authors also do not have any financial interest or any other conflict of interest.
Additional information
Publisher's Note
Springer Nature remains neutral with regard to jurisdictional claims in published maps and institutional affiliations.
About this article
Cite this article
Nooripoor, M., Khosrowjerdi, M., Rastegari, H. et al. The role of tourism in rural development: Evidence from Iran. GeoJournal (2020). https://doi.org/10.1007/s10708-020-10153-z
Keywords
Rural development

Rural tourism

Artificial neural network

Doroodzan

Iran