Abstract
In order to disseminate their actions towards sustainable development, oil companies present, on a voluntary basis, sustainability reports based on the Global Reporting Initiative (GRI) guidelines. This work analyzes how the sustainability reports from year 2015 of four oil companies and one service provider in oil and gas segment operating in Brazil adhere to the specific core indicators of the economic, environmental and social categories, proposed by the current version of GRI guidelines. One important oil company was not included in the analysis because it does not adopt GRI guidelines in the elaboration of its sustainability report. The study adopted both qualitative and quantitative approaches to sustainability reports enabling a critical analysis of companies' sustainability performances. The radar-type graphic method was applied to quantify the index of adherence to the indicators in each company's sustainability report. The purpose of the study was to identify gaps in the sustainability reports as sustainability management tools for oil companies and demonstrate that these documents are only a means for companies to report their sustainable actions and take benefits for their images. The study concluded on the lack of full adherence to GRI guidelines and points to the need to develop a system of indicators more resolvable and capable of measuring the sustainability performance of oil companies, down to the level of operating units.
Graphical abstract

This is a preview of subscription content, log in to check access.
Access options
Buy single article
Instant access to the full article PDF.
US$ 39.95
Price includes VAT for USA
Subscribe to journal
Immediate online access to all issues from 2019. Subscription will auto renew annually.
US$ 99
This is the net price. Taxes to be calculated in checkout.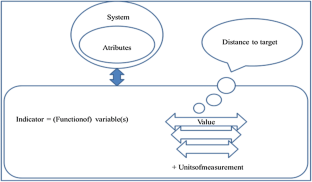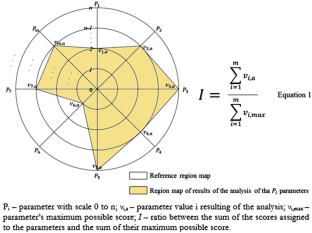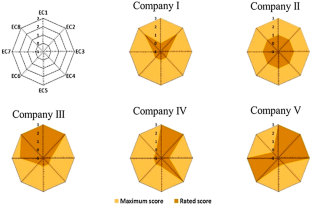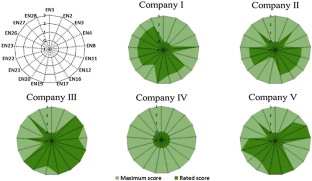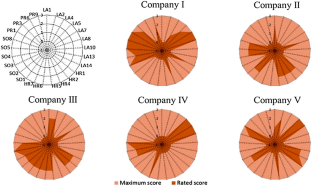 References
Amaral, S. P. (2003). Estabelecimento de indicadores e modelo de relatório de sustentabilidade ambiental, social e econômica: Uma proposta para a indústria de petróleo brasileira. Rio de Janeiro, RJ, Brasil: Tese de doutorado, COPPE/UFRJ.

Anifowose, B., Lawler, D. M., van der Host, D., & Chapman, L. (2016). A systematic quality assessment of environmental impact statements in the oil and gas industry. Science of the Total Environment,572, 570–585.

ANP-National Agency of Oil, Natural Gas and Biofuels. (2016). Boletim Mensal de Produção. SDP. August, 2016. http://www.anp.gov.br/wwwanp/images/publicacoes/boletins-anp/Boletim_Mensal-Producao_Petroleo_Gas_Natural/boletim_de_agosto-2016.pdf. Accessed September, 2016.

Arscott, L. (2004). Sustainable development in the oil and gas industry. Journal of Energy Resource and Technology,126(1), 1–5. https://doi.org/10.1115/1.1653768.

Barker, A., & Jones, C. (2013). A critique of the performance of EIA within the offshore oil and gás sector. Enviornmenal Impact Assessment,43, 31–39.

Bhatia, A., & Tuli, S. (2017). Sustainability reporting under G3 guidelines: A study on constituents of bovespa index. The Journal Business Perspective.,21, 2.

Bolis, I., Morioka, S. N., & Sznelwar, L. I. (2014). When sustainable development risks losing its meaning. Delimiting the concept with a comprehensive literature review and a conceptual model. Journal of Cleaner Production. https://doi.org/10.1016/j.jclepro.2014.06.041.

Bradford, M., Earp, J., & Williams, P. (2014). Sustainability reports: What do stakeholders really want? Management Accounting Quarterly,16(1), 13–18.

Broughton, E. (2005). The Bhopal disaster and its aftermath: A review. Environmental Health: A Global Access Science Source,4, 6.

Brown, H. S., Jong, M., & Levy, D. L. (2009). Building institutions based on information disclosure: Lessons from GRI's sustainability reporting. Journal of Cleaner Production,17(6), 571–580.

Cashmore, M., Gwilliam, R., Morgan, R., Cobb, D., & Bond, A. (2004). The interminable issue of effectiveness: Substantive purposes, outcomes and research challenges in the advancement of environmental impact assessment theory. Impact Assessment Project Appraisal,22, 295–310.

Costa, R., & Menichini, T. (2013). A multidimensional approach for CSR assessment: The importance of the stakeholder perception. Expert Systems with Applications,40, 150–161.

Dahl, A. L. (2012). Achievements and gaps in indicators for sustainability. Ecological Indicators,17, 4–19.

Dumay, J., Guthrie, J., & Farneti, F. (2010). GRI sustainability reporting guidelines for public and third sector organizations. Public Management Review,12(4), 531–548.

Eilperin, J. U. S. (2010). Exempted BP's Gulf of Mexico drilling from environmental impact study. The Washington Post. Retrieved from http://www.biologicaldiversity.org/news/media-archive/a2010/WA%20Post%205-5-10%20USexemptedBP.pdf. Accessed Dec 2016.

Eisenhardt, K. M. (1989). Agency theory: An assessment and review. Academy of Assessment Review,14(1), 57–74.

Epstein, P. R. (2005). Climate change and human. The New England Journal of Medicine, 353, 14. Retrieved from www.nejm.org. Accessed May 2016.

European Commission. (2009). Study concerning the report on the application and effectiveness of the EIA directive (final report). Cowi.198.

Foster, R. M. P., & Goldstein, M. F. (2007). Chernobyl disaster sequelae in recent immigrants to the United States from the former Soviet Union. Journal of Immigrant and Minority Health,9, 115–124.

Gallopin, G. C. (1996). Environmental and sustainability indicators and the concept of situational indicators. A system approach. Environmental Modeling and Assessment,1, 101–117.

GRI – Global Reporting Initiative. (2015a). G4 sustainability reporting guidelines. Reporting principles and standard disclosures. Available at https://www.globalreporting.org/information/g4/Pages/default.aspx. Accessed May 2016.

GRI – Global Reporting Initiative. (2015b). Sustainability reporting guidelines. Implementation manual. Retrieved from https://www.globalreporting.org/information/g4/Pages/default.aspx. Accessed May 2016.

GRI – Global Reporting Initiative. (2016). About GRI. Electronic publication. Retrieved from http://database.globalreporting.org/. Accessed Jan 2017.

Hachiya, N. (2006). The history and the present of Minamata disease: Entering the second half of a century. Japan Medical Association Journal,49(3), 112–118.

Heinma, K., & Poder, T. (2010). Effectiveness of environmental impact assessment system in Estonia. Environmental Impact Assessment Review,30, 272–277.

IEA – International Energy Agency. (2016). World energy outlook 2016. http://www.iea.org/newsroom/news/2016/november/world-energy-outlook-2016.html. Accessed Apr 2017.

Isaksson, R., & Steimle, U. (2009). What does GRI-reporting tell us about corporate sustainability? The TQM Journal,21(2), 168–181. https://doi.org/10.1108/17542730910938155.

IUCN - International Union for the conservation of Nature and Natural Resources. (1980). United Nations Environment Programme. World Wildlife Fund. World Conservation Strategy, living resource conservation for sustainable development.

Lawrence, D. P. (1997). The need for EIA Theory-building. Environmental Impact Assessment,17, 79–107.

Liu, G., & Fraumeni, B. M. (2016). Measuring human capital: Country experiences and international initiatives. In D. Jorgenson, K. Fukao, & M. Timmer (Eds.), The world economy: Growth or Stagnation? (pp. 429–468). Cambridge: Cambridge University Press. https://doi.org/10.1017/9781316534502.012.

Mamede, P. M. F. (2013). Medição da sustentabilidade empresarial. MSc. in Management, Faculdade de Economia da Universidade de Coimbra.

Marimon, F., Del Alonso-Almeida, M., Del Rodriguez, M. P., & Del Alejandro, K. A. C. (2012). The worldwide diffusion of the global reporting initiative: What is the point? Journal of Cleaner Production,33, 132–144.

Moneva, J. M., Archel, P., & Correa, C. (2006). GRI and the camouflaging of corporate unsustainability. Accounting Forum,30, 2.

Morioka, S. N., & Carvalho, M. M. (2016). A systematic literature review towards a conceptual framework for integrating sustainability performance into business. Journal of Cleaner Production,136(A), 134–146.

Mosley, H., & Mayer, A. (1999). Benchmarking national labour market performance: A radar chart approach. WissenschaftszentrumBerlinfürSozialforschung. Discussion paper. ISSN No 1011-9523.

Moutchnik, A., & Freeman, R. E. (2013). Stakeholder management and CSR: questions and answers. uwf UmweltWirtschaftsForum, 21(1–2), 5–9. https://doi.org/10.1007/s00550-013-0266-3.

Nørgård, J. S. (2013). Happy degrowth through more amateur economy. Journal of Cleaner Production,38, 61–70.

Nossa, V. (2002). Disclosure ambiental: uma análise do conteúdo dos relatórios ambientais de empresas de papel e cellulose em nível internacional. D.Sc. thesis in Controladoria e Contabilidade. Faculdade de Economia, Administração e Contabilidade. Universidade de São Paulo (USP).

Oliveira, M. A. S., de Campos, L. M. S., Schem, S., & Rossetto, A. M. (2014). Relatórios de sustentabilidade segundo a Global ReportingInitiative (GRI): uma análise de correspondências entre os setores econômicos brasileiros. Production,24(2), 392–404.

Peterson, C. H., Rice, S. D., Short, J. W., Esler, D., Bodkin, J. L., Ballachey, B. E., & Iron, D. B. (2003). Long-term ecosystem response to the Exxon Valdez oil spill. Science, 302(5653), 2082–2086.

PWC – PriceWaterHouseCoopers. (2013). Global forest & paper industry survey. https://www.pwc.com/forestry. Accessed Sep 2016.

Rover, S., Tomazzia, E. C., Murcia, F. D., & Borba, J. A. (2012). Explicações para a divulgação voluntária ambiental no Brasil utlizando análise de regressão em painel. Revista de Administração,47(2), 217–230.

Sachs, J. D. (2015). The age of sustainability development (p. 544). New York City: Columbia University Press.

Thimotheo, A. C. A., Garcez, M. P., & Hourneaux, F. J. Jr. (2015). O uso e a importância dos indicadores de sustentabilidade nas organizações – Estudo de casos em empresas de energia elétrica. Revista de Gestão Ambiental e Sustentabilidade, 4(3), 89–102.

Stacchezzini, R., Melloni, G., & Lai, A. (2016). Sustainability management and reporting: The role of integrated reporting for communicating corporate sustainability management. Journal of Cleaner Production,136(A), 102–110.

UNSD-United Nations Sustainable Development. (1992). Agenda 21. United Nations conference on environment & development. Rio de Janeiro, Brazil. https://sustainabledevelopment.un.org/content/documents/Agenda21.pdf. Accessed Sep 2016.

UN-United Nations. (1987). World commission on environment and development. Report of the world commission on environment and development: Our common future. Brundtland report. http://www.un-documents.net/our-common-future.pdf. Accessed May 2016.

Van Bellen, H. M. (2002). Indicadores de sustentabilidade: uma análise comparativa. Ph.D. thesis in production engineering. UFSC. Florianópolis.

Van Bellen, H. M. (2004). Desenvolvimento Sustentável: uma descrição das principais ferramentas de avaliação. Ambiente and Sociedade,7(1), 67–88.

Waas, T., Hugé, J., Block, T., Wright, T., Benitez-Capistros, F., & Verbruggen, A. (2014). Sustainability assessment and indicators: Tools in a decision-making strategy for sustainable development. Sustainability,6(9), 5512–5534.
About this article
Cite this article
Gaudencio, L.M.A.L., de Oliveira, R., Curi, W.F. et al. Oil and gas companies operating in Brazil adhere to GRI-G4 essential sustainability indicators: a critical review. Environ Dev Sustain 22, 1123–1144 (2020). https://doi.org/10.1007/s10668-018-0239-3
Received:

Accepted:

Published:

Issue Date:
Keywords
Oil and gas companies

Sustainability reports

Sustainability indicators

Sustainability reporting guidelines