Correction to: ZNF143 is a regulator of chromatin loop
Correction to: Cell Biology and Toxicology, 2018
  https://doi.org/10.1007/s10565-018-9443-z
There are some errors in Fig.
1
. First, owing to a production error, the sub-figure labels a, b, and c were absent in the online version, and the proportion number 55.1% together with its bracket for cell type HelaS3 were messy in the Fig.
1
a. Second, owing to the author error, we inadvertently put the GM12878 heatmap on the position of HelaS3 in Fig.
1
a, rather than the right HelaS3 heatmap. However, the proportion numbers for HelaS3 heatmap were correct.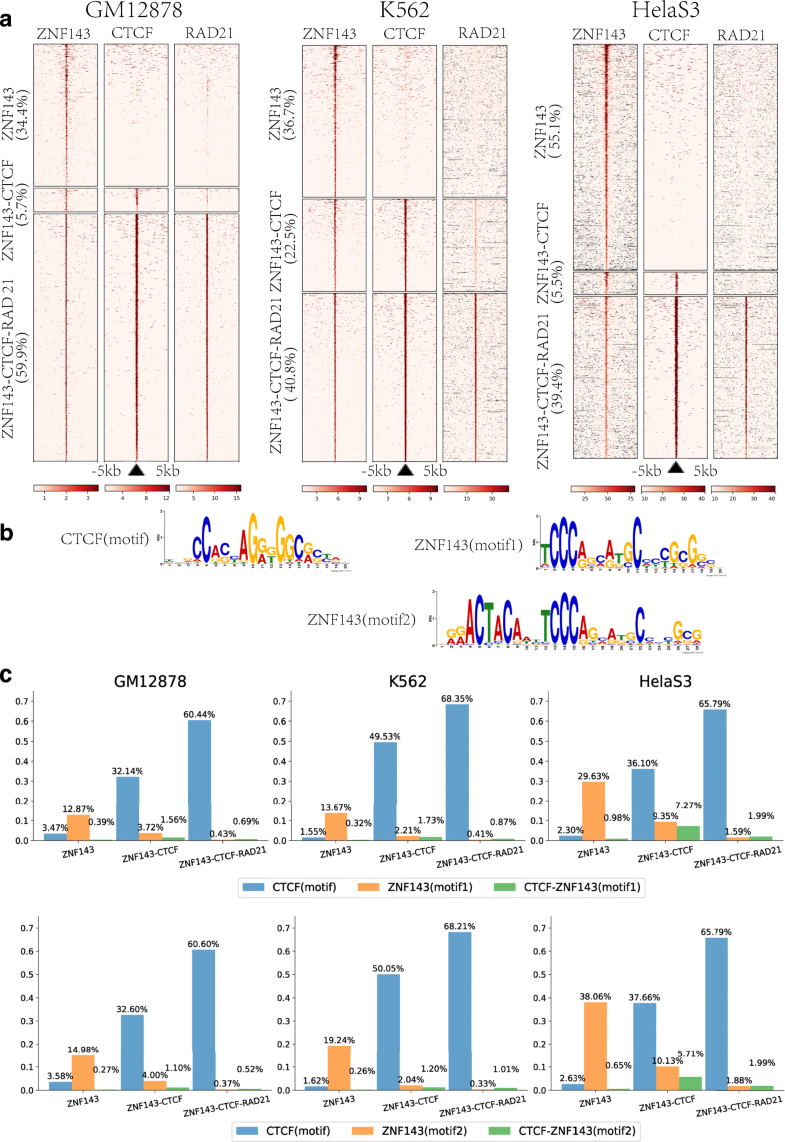 We update Fig. 1 below. The figure correction does not affect the text and conclusion in this paper.
Copyright information
© Springer Nature B.V. 2018