Abstract
In the present study, the nanocatalyst of imidazolium based ionic liquids (ILs) is synthesized for the fixation of carbon dioxide (CO2) under moderate conditions by utilizing a balloon of CO2 with commercially available epoxides. IL incorporated porous dendritic fibrous nanosilica (DFNS) catalyst (IL/DFNS) was designed and synthesized. The synthesized catalyst was characterized using N2 absorption desorption isotherm, XPS, SEM, EDX, TGA, HR-TEM, and AFM. For cyclic carbonate, an environmental friendly catalyst of porous IL/DFNS indicate highly impressive catalytic efficiency from CO2 through CO2 fixation and epoxides under mild condition. Attendance of polar hydroxyl and anion exchange nature groups of IL frame work to high surface area is known as the main aspect to be reliable for elevated catalytic efficiency and also advance in stability of catalyst and providing a proper recyclability.
Graphic Abstract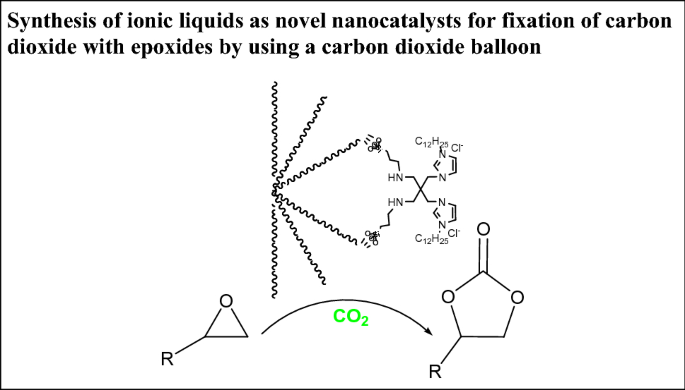 This is a preview of subscription content, log in to check access.
Access options
Buy single article
Instant access to the full article PDF.
US$ 39.95
Price includes VAT for USA
Subscribe to journal
Immediate online access to all issues from 2019. Subscription will auto renew annually.
US$ 199
This is the net price. Taxes to be calculated in checkout.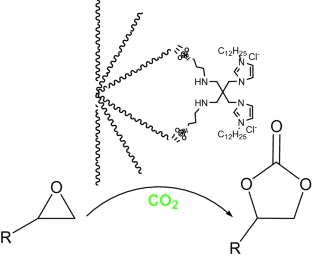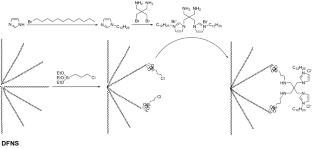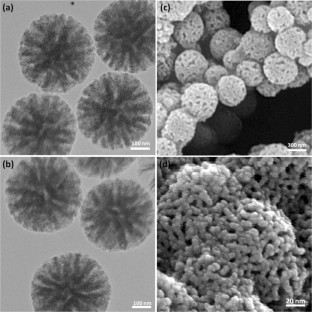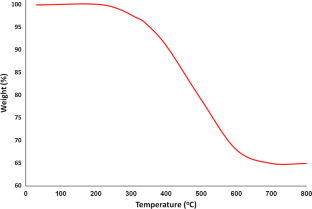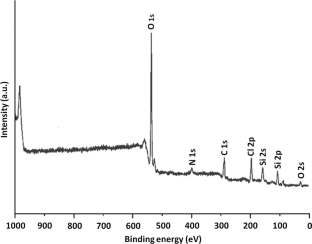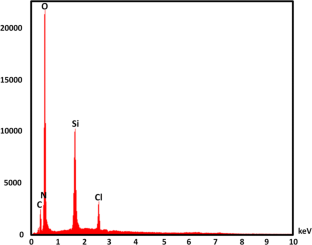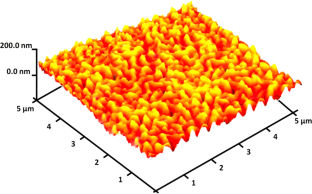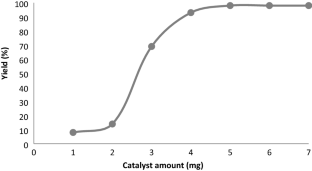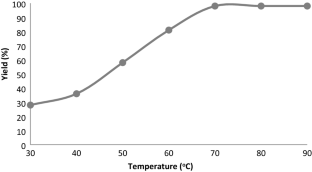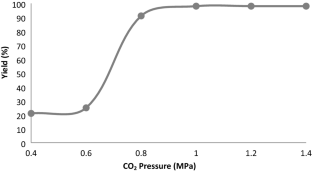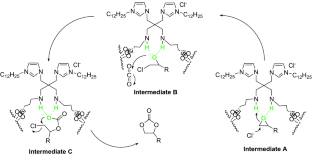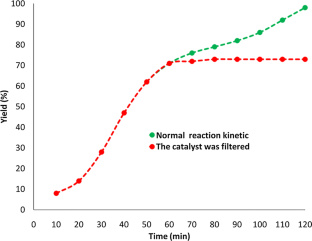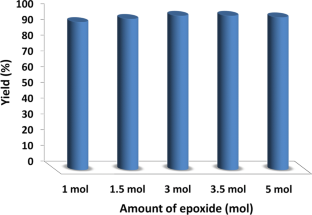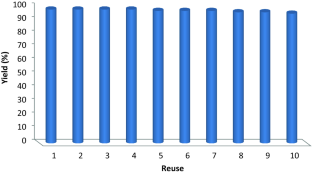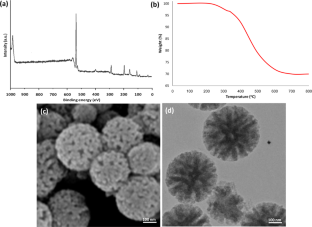 References
1.

Yuan ZH, Eden MR (2016) Ind Eng Chem Res 55:3383–3419

2.

Aresta M, Dibenedetto A, Angelini A (2014) Chem Rev 114:1709–1742

3.

Verma S, Baig RBN, Nadagouda MN, Varma RS (2016) Green Chem 18:4855–4858

4.

Bhanja P, Modak A, Bhaumik A (2018) Chem Euro J 24:7278–7297

5.

Chowdhury AH, Bhanja P, Salam N, Bhaumik A, Islam SM (2018) Mole Catal 450:46–54

6.

He H, Perman JA, Zhu G, Ma S (2016) Small 12:6309–6324

7.

Kumar A, Madden DG, Lusi M, Chen KJ, Daniels EA, Curtin T, Perry JJ, Zaworotko MJ (2015) Angew Chem Int Ed 54(48):14372–14377

8.

Kang XC, Zhu QG, Sun XF, Hu JY, Zhang JL, Liu ZM, Han BX (2016) Chem Sci 7:266–273

9.

He ZH, Qian QL, Ma J, Meng QL, Zhou HC, Song JL, Liu ZM, Han BX (2016) Angew Chem Int Ed 55(2):737–741

10.

Liang J, Huang YB, Cao R (2019) Coord Chem Rev 378:32–65

11.

Lanzafame P, Centi G, Perathoner S (2014) Chem Soc Rev 43:7562–7580

12.

Alper E, Orhan OY (2017) Petroleum 3:109–126

13.

Ghosh S, Molla RA, Kayal U, Bhaumik A, Islam SM (2019) Dalton Trans 48:4657–4666

14.

Markewitz P, Kuckshinrichs W, Leitner W, Linssen J, Zapp P, Bongartz R, Schreiber A, Meller TE (2012) Energy Environ Sci 5:7281–7305

15.

Li PZ, Wang XJ, Liu J, Phang HS, Li Y, Zhao Y (2017) Chem Mater 29:9256–9261

16.

Patel P, Parmar B, Kureshy RI, Khan NH, Suresh E (2018) ChemCatChem 10:2401–2408

17.

Kaneko S, Shirakawa S (2017) ACS Sustain Chem Eng 5:2836–2840

18.

Wang L, Zhang G, Kodama K, Hirose T (2016) Green Chem 18:1229–1233

19.

Taherimehr M, de Voorde BV, Wee LH, Martens JA, De Vos DE, Pescarmona PP (2017) ChemSusChem 10:1283–1291

20.

Arayachukiat S, Kongtes C, Barthel A, Vummaleti SVC, Poater A, Wannakao S, Cavallo L, D'Elia V (2017) ACS Sustain Chem Eng 5:6392–6397

21.

Peng J, Wang S, Yang HJ, Ban B, Wei Z, Wang L, Lei B (2018) Fuel 224:481–488

22.

Pramudita RA, Motokura K (2018) Green Chem 20:4834–4843

23.

Cherubini-Celli A, Mateos J, Bonchio M, Dell'Amico L, Companyó X (2018) ChemSusChem 11:3056–3070

24.

Zhang Z, Ye JH, Wu DS, Zhou YQ, Yu DG (2018) Chem Asian J 13:2292–2306

25.

Alves M, Grignard B, Mereau R, Jerome C, Tassaing T, Detrembleur C (2017) Catal Sci Technol 7(13):2651–2684

26.

Song QW, Zhou ZH, He LN (2017) Green Chem 19:3707–3728

27.

Cokoja M, Wilhelm ME, Anthofer MH, Herrmann WA, Kühn FE (2015) ChemSusChem 8:2436–2454

28.

Fiorani G, Guo WS, Kleij AW (2015) Green Chem 17:1375–1389

29.

Fontaine FG, Courtemanche MA, Légaré MA (2014) Chem Eur J 20:2990–2996

30.

Niemi T, Perea-Bucet JE, Fernández I, Hiltunen OM, Salo V, Rautiainen S, Räisänen MT, Repo T (2016) Chem Eur J 22:10355–10359

31.

Xin Z, Lescot C, Friis SD, Daasbjerg K, Skrydstrup T (2015) Angew Chem Int Ed 54(23):6862–6866

32.

Zhang WZ, Liu S, Lu XB (2015) Beilstein J Org Chem 11:906–912

33.

Yang LH, Wang HM (2014) ChemSusChem 7:962–998

34.

Liu AH, Dang YL, Zhou H, Zhang JJ, Lu XB (2018) ChemCatChem 10:2686–2692

35.

Desens W, Werner T (2016) Adv Synth Catal 358:622–630

36.

Wang YB, Sun DS, Zhou H, Zhang WZ, Lu XB (2015) Green Chem 17:4009–4015

37.

Xiao YQ, Kong XQ, Xu ZC, Cao CS, Pang GS, Shi YH (2015) RSC Adv 5:5032–5037

38.

Zhou H, Wang YM, Zhang WZ, Qu JP, Lu XB (2011) Green Chem 13:644–650

39.

Riduan SN, Zhang Y, Ying JY (2009) Angew Chem Int Ed 48(18):3322–3325

40.

Rostami A, Mahmoodabadi M, Ebrahimi AH, Khosravi H, Al-Harrasi A (2018) ChemSusChem 11:4262–4268

41.

Büttner H, Steinbauer J, Wulf C, Dindaroglu M, Schmalz HG, Werner T (2017) ChemSusChem 10:1076–1079

42.

Vara BA, Struble TJ, Wang W, Dobish MC, Johnston JN (2015) J Am Chem Soc 137:7302–7305

43.

Hajipour AR, Heydari Y, Kozehgary G (2015) RSC Adv 5:61179–61183

44.

Courtemanche MA, Legaré MA, Maron L, Fontaine FG (2013) J Am Chem Soc 135:9326–9329

45.

Courtemanche MA, Pulis AP, Rochette E, Légaré MA, Stephan DW, Fontaine FG (2015) Chem Commun 51:9797–9800

46.

Ema T, Fukuhara K, Sakai T, Ohbo M, Bai FQ, Hasegawa J (2015) Catal Sci Technol 5(4):2314–2321

47.

Whiteoak CJ, Nova A, Maseras F, Kleij AW (2012) ChemSusChem 5:2032–2038

48.

Hardman-Baldwin AM, Mattson AE (2014) ChemSusChem 7:3275–3278

49.

Zhang JM, Sun J, Zhang XC, Zhao YS, Zhang SJ (2011) Greenhouse Gases. Sci Technol 1:142–159

50.

Xu BH, Wang JQ, Sun J, Huang Y, Zhang JP, Zhang XP, Zhang SJ (2015) Green Chem 17:108–122

51.

He Q, O'Brien JW, Kitselman KA, Tompkins LE, Curtis GCT, Kerton FM (2014) Catal Sci Technol 4(6):1513–1528

52.

Babu R, Kurisingal JF, Chang JS, Park DW (2018) ChemSusChem 11:924–932

53.

Zheng DN, Wang TF, Zhu XR, Chen C, Ren TG, Wang L, Zhang JL (2018) Mol Syst Des Eng 3:348

54.

Shekari H, Sayadi M, Rezaei M, Allahresani A (2017) Surf Interfaces 8:199–205

55.

Maity A, Polshettiwar V (2017) ChemSusChem 10:3866–3913

56.

Sadeghzadeh SM (2016) Microporous Mesoporous Mater 234:310–316

57.

Patil U, Fihri A, Emwas AH, Polshettiwar V (2012) Chem Sci 3:2224–2229

58.

Wasserscheid PJ, Keim W (2000) Angew Chem Int Ed 39:3772–3789

59.

Welton T (1999) Chem Rev 99:2071–2084

60.

Peng J, Wang S, Yang HJ, Bana B, Wei Z, Wang L, Lei B (2018) Fuel 224:481–488

61.

Sadeghzadeh SM (2016) RSC Adv 6:75973–75980

62.

Miao J, Wan H, Shao Y, Guan G, Xu B (2011) J Mol Cat A 348:77–82

63.

Sun J, Ren J, Zhang S, Cheng W (2009) Tetrahedron Lett 50:423–426

64.

Udayakumar S, Raman V, Shim HL, Park DW (2009) Appl Catal A 368:97–104

65.

Lan DH, Chen L, Au CT, Yin SF (2015) Carbon 93:22–31

66.

Zhang W, Wang Q, Wu H, Wu P, He M (2014) Green Chem 16:4767–4774

67.

Xiao L, Su D, Yue C, Wu W (2014) J CO2 Utiliz 6:1–6

68.

Sakai T, Tsutsumi Y, Ema T (2008) Green Chem 10:337–434

69.

Mirabaud A, Mulatier JC, Martinez A, Dutasta JP, Dufaud V (2015) ACS Catal 5:6748–6752
Additional information
Publisher's Note
Springer Nature remains neutral with regard to jurisdictional claims in published maps and institutional affiliations.
About this article
Cite this article
Zhang, P., Zhiani, R. Synthesis of Ionic Liquids as Novel Nanocatalysts for Fixation of Carbon Dioxide with Epoxides by Using a Carbon Dioxide Balloon. Catal Lett (2020). https://doi.org/10.1007/s10562-020-03135-w
Received:

Accepted:

Published:
Keywords
Nano catalyst

One-pot synthesis

Green chemistry

Carbon dioxide