Abstract
A ready-to use, highly sustainable solution for large scale exhausts catalytic abatement was developed: the active bricks. An environmentally-friendly composite was synthesized by depositing La0.6Sr0.4Ga0.3Fe0.7O3, by combustion synthesis, on a fly ash-based geopolymer improved to bear the high temperatures (> 900 °C) required for synthesis. The geopolymer was obtained using by-products and was synthesized at RT: its production is sustainable and cost efficient. Prepared composites have been tested for methane oxidation and show good, durable activity above 400 °C. Thermal stability was also proved. Composites are a good solution for oxidation of fuel residues in industrial processes.
Graphic Abstract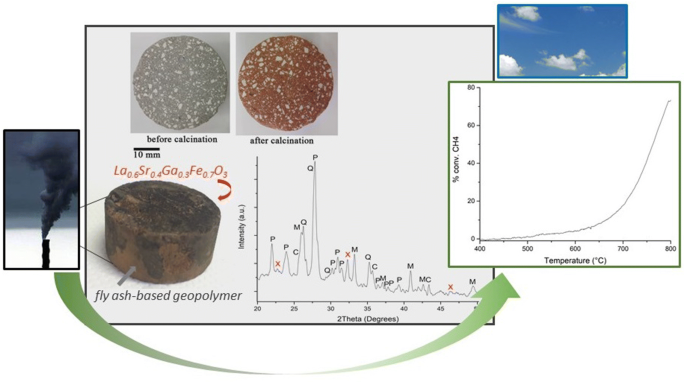 This is a preview of subscription content, log in to check access.
Access options
Buy single article
Instant access to the full article PDF.
US$ 39.95
Price includes VAT for USA
Subscribe to journal
Immediate online access to all issues from 2019. Subscription will auto renew annually.
US$ 199
This is the net price. Taxes to be calculated in checkout.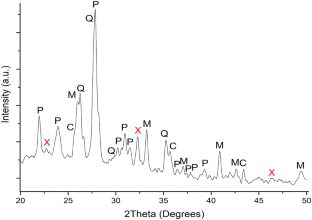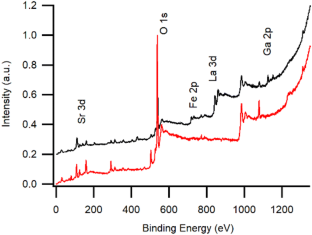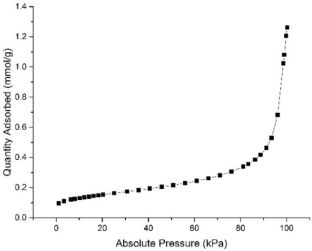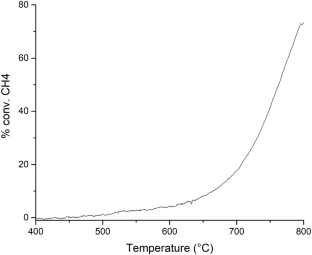 References
1.

EPA (2010) Methane and nitrous oxide emissions from natural sources, a review

2.

Yusuf RO, Noor ZZ, Abba AH, Hassan MAA, Din MFM (2012) Methane emission by sectors: a comprehensive review of emission sources and mitigation methods. Renew Sustain Energy Rev 16:5059

3.

Imbabi MS, Carrigan C, McKenna S (2012) Trends and developments in green cement and concrete technology. Int J Sustain Built Environ 1:194

4.

McLellan BC, Williams RP, Lay J, van Riessen A, Corder GD (2011) Costs and carbon emissions for geopolymer pastes in comparison to ordinary Portland cement. J Clean Prod 19:1080

5.

Provis JL (2014) Geopolymers and other alkali activated materials: why, how, and what? Mater Struct 47:11

6.

Ahmaruzzaman MA (2010) Review on the utilization of fly ash. Prog Energy Combust Sci 36:327

7.

Davidovits J (1991) Geopolymers. J Therm Anal 37:1633

8.

Juste E, Julian A, Etchegoyen G, Geffroy PM, Chartier T, Richet N, Del Gallo P (2008) Oxygen permeation, thermal and chemical expansion of (La, Sr)(Fe, Ga)O3−δ perovskite membranes. J Membr Sci 319:185

9.

Ming Q (1999) Combustion synthesis and characterization of Sr and Ga doped LaFeO3. Solid State Ion 122:113

10.

Vivet A, Geffroy PM, Chartier T, Del Gallo P, Richet N (2011) La(1–x)SrxFe(1−y)GayO3−δ perovskite membrane: oxygen semi-permeation, thermal expansion coefficient and chemical stability under reducing conditions. J Membr Sci 372:373

11.

Bedon A, Natile MM, Glisenti A (2017) On the synthesis and stability of La0.6Sr0.4Ga0.3Fe0.7O3. J Eur Ceram Soc 37:1049

12.

Carabba L, Manzi S, Rambaldi E, Bignozzi MC (2017) High temperature behaviour of alkali activated composites based on fly ash and recycled refractory particles. J Ceram Sci Technol 8:377

13.

Bignozzi MC, Manzi S, Natali ME, Rickard WDA, van Riessen A (2014) Room temperature alkali activation of fly ash: the effect of Na2O/SiO2 ratio. Constr Build Mater 69:262

14.

Guiotto M, Pacella M, Perin G, Iovino A, Michelon N, Natile MM, Glisenti A, Canu P (2015) Washcoating vs. direct synthesis of LaCoO3 on monoliths for environmental applications. Appl Catal A 499:146

15.

Nazari A, Bagheri A, Dao M, Mallawa C, Zannis P, Zumbo S, Sanjayan JG (2017) The behaviour of iron in geopolymer under thermal shock. Constr Build Mater 150:248

16.

Natali Murri A, Rickard WDA, Bignozzi MC, van Riessen A (2013) High temperature behaviour of ambient cured alkali-activated materials based on ladle slag. Cem Concr Res 43:51

17.

Rickard WDA, Kealley CS, van Riessen A (2015) Thermally induced microstructural changes in fly ash geopolymers: experimental results and proposed model. J Am Ceram Soc 98:929

18.

Galenda G, Natile MM, Nodari L, Glisenti A (2010) La0.8Sr0.2Ga0.8Fe0.2O3−δ: influence of the preparation procedure on reactivity toward methanol and ethanol. Appl Catal B 97:307

19.

Tian T, Zhan M, Wang W, Chen C (2009) Surface properties and catalytic performance in methane combustion of La0.7Sr0.3Fe1−yGayO3−δ perovskite-type oxides. Catal Commun 10:513
Acknowledgements
A. Bedon and A. Glisenti have received funding from the European Union's H2020 Programme under Grant Agreement 686086 PARTIAL-PGMs.
Ethics declarations
Conflicts of interest
The authors declare no conflicts of interest.
Additional information
Publisher's Note
Springer Nature remains neutral with regard to jurisdictional claims in published maps and institutional affiliations.
Electronic supplementary material
Below is the link to the electronic supplementary material.
About this article
Cite this article
Bedon, A., Carabba, L., Bignozzi, M.C. et al. Environmentally Friendly La0.6Sr0.4Ga0.3Fe0.7O3 (LSGF)-Functionalized Fly-Ash Geopolymers for Pollutants Abatement in Industrial Processes. Catal Lett (2020). https://doi.org/10.1007/s10562-020-03132-z
Received:

Accepted:

Published:
Keywords
Perovskites

Sustainable catalysts synthesis

Pollutants degradation

Fly-ash geopolymer

Smart composite surfaces