Abstract
During the last decade microarrays have become a powerful analytical tool. Commonly microarrays are produced in a non-contact manner using silicone printheads. However, silicone printheads are expensive and not able to be used as a disposable. Here, we show the development and functional characterization of 8-channel plastic microarray printheads that overcome both disadvantages of their conventional silicone counterparts. A combination of injection-molding and laser processing allows us to produce a high quantity of cheap, customizable and disposable microarray printheads. The use of plastics (e.g., polystyrene) minimizes the need for surface modifications required previously for proper printing results. Time-consuming regeneration processes, cleaning procedures and contaminations caused by residual samples are avoided. The utilization of plastic printheads for viscous liquids, such as cell suspensions or whole blood, is possible. Furthermore, functional parts within the plastic printhead (e.g., particle filters) can be included. Our printhead is compatible with commercially available TopSpot devices but provides additional economic and technical benefits as compared to conventional TopSpot printheads, while fulfilling all requirements demanded on the latter. All in all, this work describes how the field of traditional microarray spotting can be extended significantly by low cost plastic printheads.
This is a preview of subscription content, log in to check access.
Access options
Buy single article
Instant unlimited access to the full article PDF.
US$ 39.95
Price includes VAT for USA
Subscribe to journal
Immediate online access to all issues from 2019. Subscription will auto renew annually.
US$ 99
This is the net price. Taxes to be calculated in checkout.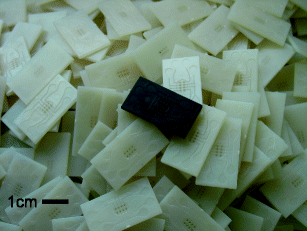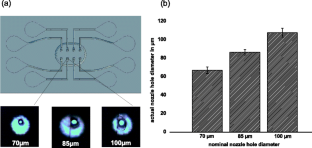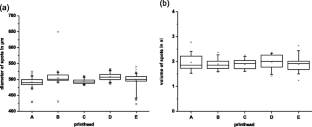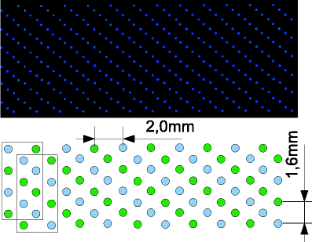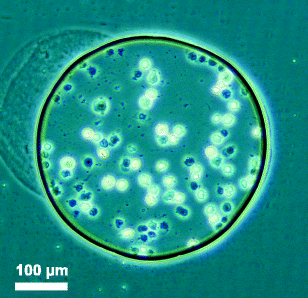 References
S. Breisch, B. de Heij, M. Loehr, M. Stelzle. J. Micromech. Microeng. 14, 497–505 (2004)

B. de Heij, C. Steinert, H. Sandmaier, R. Zengerle, Sensors Actuators A 103, 88–92 (2003)

M. Griessner, D. Hartig, A. Christmann, E. Ehrentreich-Förster, A. Warsinke, F. Bier, J Micromech Microeng 20, 037002 (2010)

O. Gutmann, R. Niekrawietz, R. Kuehlewein, C.P. Steinert, S. Reinbold, B. de Heij et al., Analyst 129, 835–840 (2004)

O. Gutmann, M. Wintermantel, R. Niekrawietz, B. de Heij, R. Zengerle, M. Daub. The 13th International Conference on Solid-State Sensors, Actuators and Microsystems, vol. 1 (2005), pp. 449–452

K. Kalkandjiev, R. Zengerle, P. Koltay. IEEE 23rd International Conference on MEMS (2010), pp. 400–403

M. Schena. Microarray Analysis, 1st edn. (Wiley, 2002), pp. 19–23
Acknowledgements
The authors acknowledge David Leckebusch (Leckebusch Kunststofftechnik, Ratingen, Germany) for helpful discussions and design ideas regarding to the injection molding cast of the printheads. The work was supported by MWFK grant FKZ 8013613 as part of the "TeraSens" project and BMBF grant FKZ 03IP515.
About this article
Cite this article
Grießner, M., Hartig, D., Christmann, A. et al. Development and characterization of a disposable plastic microarray printhead. Biomed Microdevices 13, 533–538 (2011). https://doi.org/10.1007/s10544-011-9522-x
Keywords
Microarray

Printhead

Disposable

Plastics

Injection-molding