Correction to: Iron sulfide formation on root surfaces controlled by the life cycle of wild rice (Zizania palustris)
In the online and printed version of this article the Acknowledgements section omitted some information. Additionally, Figures 3 and 4 did not contain proper background shading to depict the life stages. The correct Figs.
3
and
4
and Acknowledgements section are provided.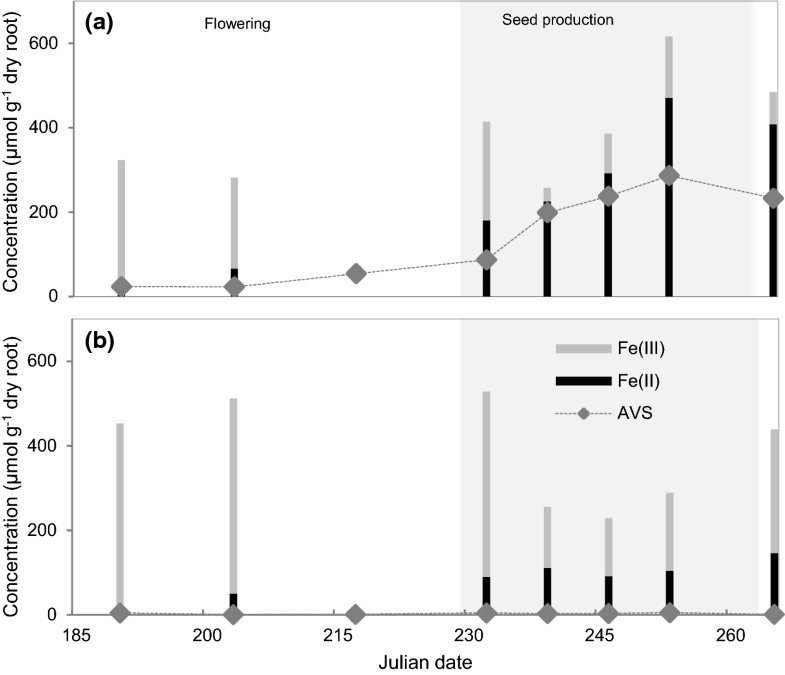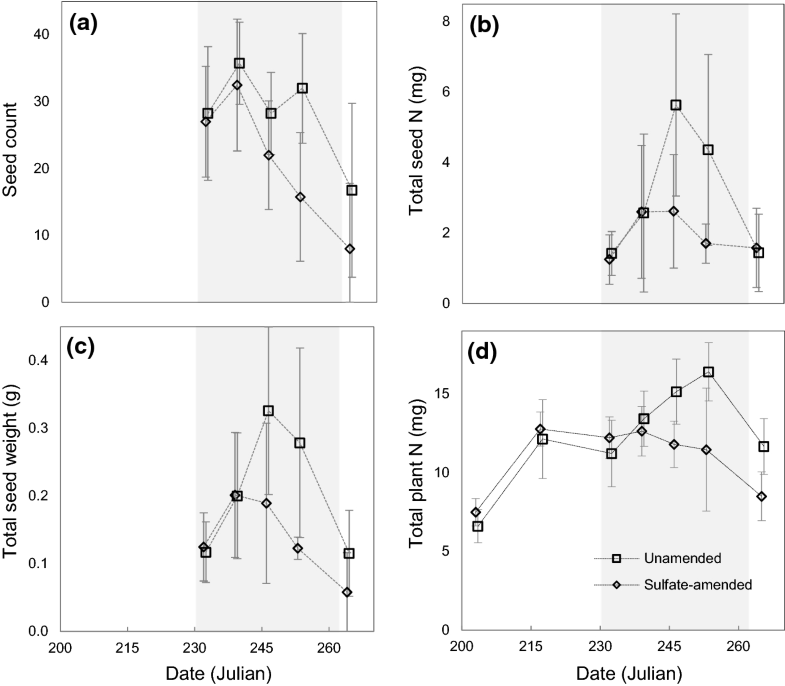 Notes
Acknowledgements
This work was prepared by Sophie LaFond-Hudson, Nathan Johnson, and John Pastor using federal funds under award NA14OAR4170080 from Minnesota Sea Grant, National Sea Grant College Program, National Oceanic and Atmospheric Administration, U.S. Department of Commerce. The statements, findings, conclusions, and recommendations are those of the author(s) and do not necessarily reflect the views of NOAA, the Sea Grant College Program, or the U.S. Department of Commerce. Additional funding was provided by the Fond du Lac Band of Lake Superior Chippewa. Sediment was provided from a wild rice lake on the Fond du Lac Reservation.
Copyright information
© Springer Nature Switzerland AG 2018