Correction to: Large-scale habitat model reveals a key role of large trees and protected areas in the metapopulation survival of the saproxylic specialist Cucujus cinnaberinus
We present here a revised version of Fig. 1 from our paper as it lacked some information used for the species distribution modeling as the original might be found misleading by some readers. This omission did not influence the results of our modeling process, for which the full set of observations was used. It does not therefore compromise our conclusions, or affect the other figures and tables we presented.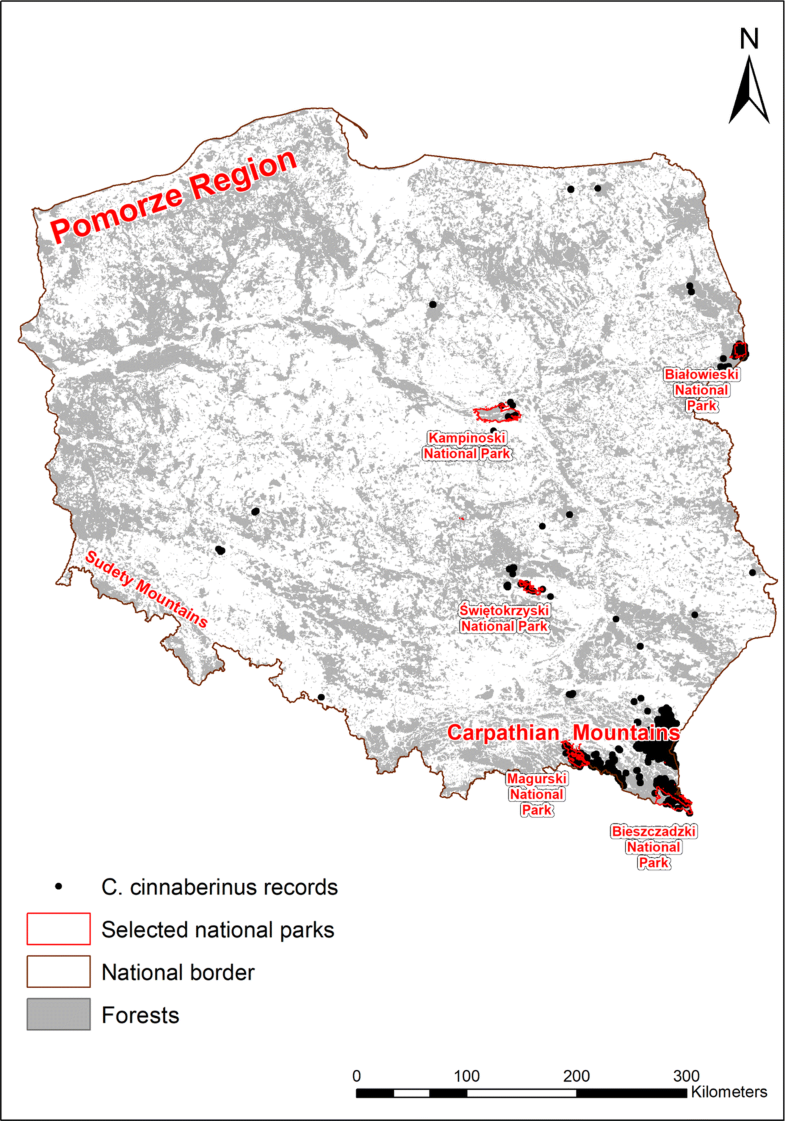 Copyright information
©  The Author(s) 2019
Open AccessThis article is distributed under the terms of the Creative Commons Attribution 4.0 International License (http://creativecommons.org/licenses/by/4.0/), which permits unrestricted use, distribution, and reproduction in any medium, provided you give appropriate credit to the original author(s) and the source, provide a link to the Creative Commons license, and indicate if changes were made.