Abstract
Utricularia australis is an aquatic rootless carnivorous plant that takes up nutrients through shoots or from trapped prey digested in its bladders. As the information on the ecology of this species is scarce, the main environmental factors which favour or limit its growth were analysed. Habitat characterization was carried out on 23 aquatic sites in Central Italy where U. australis occurred. Diverse water chemical and physical factors and aquatic plant dominants were sampled and compared to Utricularia coverage. Species response curves with respect to each analysed ecological factor were elaborated. Despite the large environmental variation among sites, U. australis did show some ecological preferences. Optimal growth of Utricularia was associated with sunny sites (~ 1500 µmol photon m−2 s−1) and shallow waters (< 20 cm) that were warm (~ 26 °C), alkaline (pH 8.3 median value), with moderate-high conductivity (700 µS cm−1) and with low aquatic inorganic phosphorus (< 10 µg L−1) but higher nitrogen (800–1600 µg L−1). Dissolved and particulate organic nutrients (mainly phosphorus) were highly important in determining U. australis ecology and its distribution. The knowing of the ecological preferences of U. australis, a plant that is becoming increasingly rare in Central Italy, could be very useful to identify and protect its habitats or to identify new potential sites and to avoid further population losses.
This is a preview of subscription content, log in to check access.
Access options
Buy single article
Instant access to the full article PDF.
US$ 39.95
Price includes VAT for USA
Subscribe to journal
Immediate online access to all issues from 2019. Subscription will auto renew annually.
US$ 99
This is the net price. Taxes to be calculated in checkout.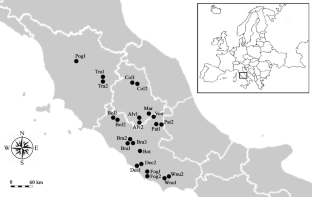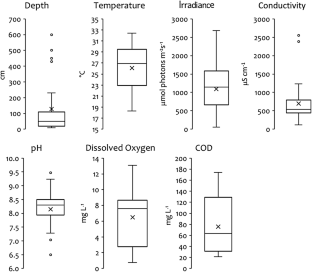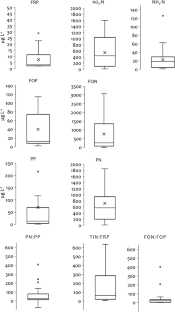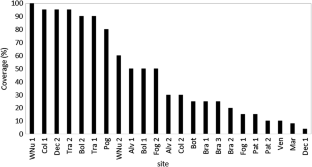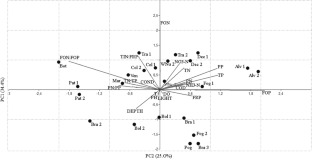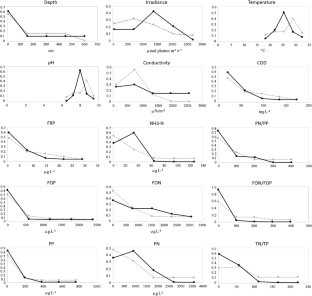 References
Adamec L (1997) Mineral nutrition of carnivorous plants: a review. Bot Rev 63:273–299

Adamec L (1999) Turion overwintering of aquatic carnivorous plants. Carnivorous Plant Newsl 28:19–24

Adamec L (2006) Respiration and photosynthesis of bladders and leaves of aquatic Utricularia species. Plant Biol 8:765–769

Adamec L (2008a) Mineral nutrient relations in the aquatic carnivorous plant Utricularia australis and its investment in carnivory. Fund Appl Limnol 171:175–183

Adamec L (2008b) Respiration of turions and winter apices in aquatic carnivorous plants. Biologia 63:515–520

Adamec L (2009) Photosynthetic CO2 affinity of the aquatic carnivorous plant Utricularia australis (Lentibulariaceae) and its investment in carnivory. Ecol Res 24:327–333

Adamec L (2010) Mineral cost of carnivory in aquatic carnivorous plants. Flora 205:618–621

Adamec L (2011) Shoot branching of the aquatic carnivorous plant Utricularia australis as the key process of plant growth. Phyton 51:133–148

Adamec L (2015) Regulation of the investment in carnivory in three aquatic Utricularia Species: CO2 or prey availability? Phyton 55:131–148

Adamec L (2016) Mineral nutrition in aquatic carnivorous plants: effect of carnivory, nutrient reutilization and K+ uptake. Fund Appl Limnol 188:41–49

Adamec L, Kovářová M (2006) Field growth characteristics of two aquatic carnivorous plants, Aldrovanda vesiculosa and Utricularia australis. Folia Geobot 41:395–406

Albert VA, Williams SE, Chase MW (1992) Carnivorous plants: phylogeny and structural evolution. Science 257:1491–1495

Albert VA, Jobson RW, Michael TP, Taylor DJ (2010) The carnivorous bladderwort (Utricularia, Lentibulariaceae): a system inflates. J Exp Bot 61:5–9

Andreucci F, Biondi E, Feoli E, Zuccarello V (2000) Modelling environmental responses of plant associations by fuzzy set theory. Community Ecol 1:73–80

Astuti G, Peruzzi L (2018) Are shoots of diagnostic value in Central European bladderworts (Utricularia L., Lentibulariaceae)? Plant Biosyst 152:1214–1226

Bartolucci F, Peruzzi L, Galasso G et al (2018) An updated checklist of the vascular flora native to Italy. Plant Biosyst 152:179–303

Ceschin S, Zuccarello V, Caneva G (2010) Role of macrophyte communities as bioindicators of water quality: application on the Tiber River basin (Italy). Plant Biosyst 144:528–536

Ceschin S, Abati S, Leacche I, Zuccarello V (2018) Ecological comparison between duckweeds in central Italy: the invasive Lemna minuta vs the native L. minor. Plant Biosyst 152:674–683

Ceschin S, Ferrante G, Mariani F, Traversetti L, Ellwood NTW (2020) Habitat change and alteration of plant and invertebrate communities in waterbodies dominated by the invasive alien macrophyte Lemna minuta Kunth. Biol Inv. https://doi.org/10.1007/s10530-019-02185-5

Champion P (2015) Reversing the decline of Utricularia australis in Northland. NIWA, Hamilton

Conti F, Manzi A, Pedrotti F (1997) Liste Rosse Regionali delle Piante d'Italia. WWF Italia, Soc Bot Ital, CIAS, Camerino

Dítě D, Navràtilovà J, Hájek M, Valachovič M, Pukajová D (2006) Habitat variability and classification of Utricularia communities: comparison of peat depressions in Slovakia and the Třeboň basin. Preslia 78:331–343

Ellison AM, Gotelli NJ (2001) Evolutionary ecology of carnivorous plants. Trends Ecol Evol 16:623–629

Ellwood NTW, Congestri R, Ceschin S (2019) The potential role of phytoplankton in traps of carnivorous bladderworts (Utricularia, Lentibulariaceae). Freshw Biol 64:233–243

Ferree MA, Shannon RD (2001) Evaluation of a second derivative UV/visible spectroscopy technique for nitrate and total nitrogen analysis of wastewater samples. Water Res 35:327–332

Fleischmann A (2015) Taxonomic Utricularia news. Carnivorous Plant News 44:13–16

Friday L, Quarmby C (1994) Uptake and translocation of prey-derived and 1N and 32P in Utricularia vulgaris L. New Phytol 126:273–281

Gariboldi L, Beretta M (2008) Utricularia vulgaris L. e Utricularia australis R.Br. Due piante carnivore in provincia di Milano. Pianura 23:3–22

Gordon E, Pacheco S (2007) Prey composition in the carnivorous plants Utricularia inflata and U. gibba (Lentibulariaceae) from Paria Peninsula (Venezuela). Rev Biol Trop 55:795–803

Guisande C, Granado-Lorencio C, Andrade-Sossa C, Duque SR (2007) Bladderworts. Funct Plant Sci Biotechnol 1:58–68

Hoffmann K (2001) Standortökologie und Vergesellschaftung der Utricularia-Arten Nordwestdeutschlands. Abh Westfäl Mus Naturkde 63:1–106

Hongwei Y, Weixiao Q, Chunhua L, Lei Y, Ligong W, Tian L, Jianfeng P (2019) Different stages of aquatic vegetation succession driven by environmental disturbance in the last 38 years. Water 11:1412. https://doi.org/10.3390/w11071412

Hutchinson GE (1975) A treatise on limnology. Limnological botany, vol 3. Wiley, New York

ISO 15705:2002 (2002) International standard. Water quality—Determination of the chemical oxygen demand index (ST-COD)—Small-scale sealed-tube method. ISO 2002, Switzerland

Jennings DE, Rohr JR (2011) A review of the conservation threats to carnivorous plants. Biol Conserv 144:1356–1363

Juniper BE, Robins RJ, Joel DM (1989) The carnivorous plants. Academic Press, London

Kibriya S, Jones JI (2007) Nutrient availability and the carnivorous habit in Utricularia vulgaris. Freshw Biol 52:500–509

Knight SE (1992) Costs of carnivory in the common bladderwort, Utricularia macrorhiza. Oecologia 89:348–355

Koller-Peroutka M, Lendl T, Watzka M, Adlassnig W (2015) Capture of algae promotes growth and propagation in aquatic Utricularia. Ann Bot 115:227–236

Kosiba P (1992) Studies on the ecology Utricularia vulgaris L. Ecological differentiation of U. vulgaris L. population affected by chemical factors of the habitat. Ekologia Polska 40:147–192

Kosiba P (2004) Chemical properties and similarity of habitats of Utricularia species in Lower Silesia, Poland. Acta Soc Bot Pol 73:335–341

Kosiba P, Stankiewicz A (2007) Water trophicity of Utricularia microhabitats identified by means of SOFM as a tool in ecological modelling. Acta Soc Bot Pol 76:255–261

Langer CL, Hendrix PF (1982) Evaluation of a persulphate digestion method for particulate nitrogen and phosphorus. Water Res 16:1451–1454

Lloyd FE (1942) The carnivorous plants. Ronald Press, New York

Lucchese F (2018) Atlante della Flora alloctona del Lazio: cartografia, ecologia e biogeografia. Vol. 1: Parte generale e Flora alloctona. Digitalia Lab S.r.l., Roma

Müller K, Borsch T (2005) Phylogenetic of Utricularia: (Lentibulariaceae) and molecular evolution of the trnK intron in a lineage with high substitutional rates. Plant Syst Evol 250:39–67

Murphy J, Riley JP (1962) A modified single solution method for the determination of phosphate in natural waters. Anal Chim Acta 12:162–176

Peroutka M, Adlassnig W, Volgger M, Lendl T, Url WG, Lichtscheidl IK (2008) Utricularia: a vegetarian carnivorous plant? Algae as prey of bladderwort in oligotrophic bogs. Plant Ecol 199:153–162

Pignatti S (2018) Flora d'Italia, vol 3: 481, 2nd edn. Edagricole, Bologna

Poppinga S, Weisskopf C, Westermeier AS, Masselter T, Speck T (2015) Fastest predators in the plant kingdom: functional morphology and biomechanics of suction traps found in the largest genus of carnivorous plants. Aob PLANTS 8:4

Porembski S, Theisen I, Barthlott W (2006) Biomass allocation patterns in terrestrial, epiphytic and aquatic species of Utricularia (Lentibulariaceae). Flora 201:477–482

Portielje R, Lijklema L (1995) Carbon dioxide fluxes across the air-water interface and its impact on carbon availability in aquatic systems. Limnol Oceanogr 40:690–699

Rossi G, Orsenigo S (2017) Le specie vegetali minacciate in Italia. In: Blasi C, Biondi E (eds) La flora d'Italia. Centro Stampa Università, Roma, pp 635–636

Rossi G, Montagnani C, Gargano D et al (2013) Lista Rossa della Flora Italiana. 1. Policy Species e altre specie minacciate. Comitato Italiano IUCN e Ministero dell'Ambiente e della Tutela del Territorio e del Mare. Stamperia Romana, Roma

Salmon B (2001) Carnivorous plants of New Zealand. Ecosphere Publications, Auckland

Santamaría L (2002) Why are most aquatic plants widely distributed? Dispersal, clonal growth and small-scale heterogeneity in a stressful environment. Acta Oecol-Int J Ecol 23:137–154

Scoppola A, Spampinato G (2005) Atlante delle specie a rischio di estinzione. CdROM. In: Scoppola A, Blasi C (eds) Stato delle conoscenze sulla flora vascolare d'Italia. Palombi, Roma

Sculthorpe CD (1967) The biology of aquatic vascular plants. Edward Arnold Ltd, London

Sinkevičienė Z (2013) Confirmation of Utricularia australis occurrence in Lithuania. Bot Lithuan 19:161–164

Sirová D, Borovec J, Černá B, Rejmánková E, Adamec L, Vrba J (2009) Microbial community development in the traps of aquatic Utricularia species. Aquat Bot 90:129–136

Taylor P (1989) The Genus Utricularia: a taxonomic monograph. Kew Bull Add Ser 14, London

Venanzoni R, Gigante D (2000) Contributo alla conoscenza della vegetazione degli ambienti umidi dell'Umbria. Fitosociologia 37:13–63

Vincent O, Weißkopf C, Poppinga S et al (2011) Ultra-fast underwater suction traps. Proc R Soc B: Biol Sci 278:2909–2914

Wetzel RG (2001) Limnology: lake and river ecosystems. Academic Press, San Diego

Wittig R, Esser B (1991) Communities and water chemistry of Westphalian Utricularia habitats. Acta Biol Benrodis 3:139–154

Zadeh LA (1978) Fuzzy sets as a basis for a theory of possibility. Fuzzy Sets Syst 1:3–28
Acknowledgements
We thank Dr. Mattia Azzella, Dr. Giuseppe Fabrini, Dr. Pierluigi Cox, Dr. Davide La Salvia and Dr. Aurora Salituro for their help in identifying sites and sampling activities. Moreover, we thank the anonymous reviewers for having contributed to improve this manuscript through their precious suggestions.
Funding
This work was supported by the Grant to Department of Science, Roma Tre University (MIUR-Italy, Departments of Excellence, ARTICLE 1, COMMA 314 – 337 LAW 232/2016).
Additional information
Publisher's Note
Springer Nature remains neutral with regard to jurisdictional claims in published maps and institutional affiliations.
Handling Editor: Télesphore Sime-Ngando
Electronic supplementary material
Below is the link to the electronic supplementary material.
About this article
Cite this article
Ceschin, S., Bellini, A., Traversetti, L. et al. Ecological study of the aquatic carnivorous plant Utricularia australis R.Br. (Lentibulariaceae). Aquat Ecol 54, 295–307 (2020). https://doi.org/10.1007/s10452-019-09743-y
Received:

Accepted:

Published:

Issue Date:
Keywords
Rootless carnivorous plant

Bladderwort

Autoecology

Ecological response curve

Wetland

Central Italy