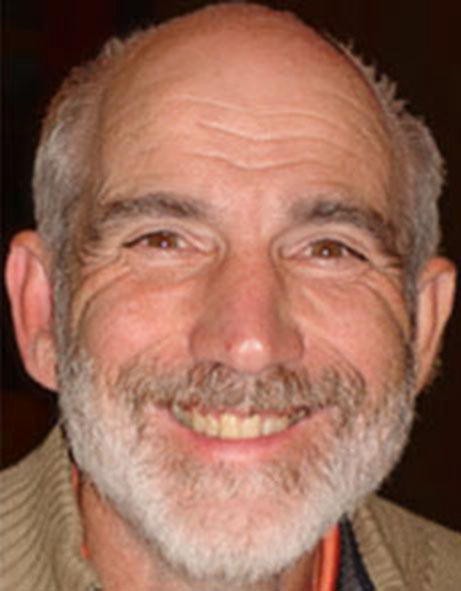 A belated "Welcome to 2020". That may seem a strange greeting, since you are reading this in March, but due to the nature of journal publication, I have to write this column in late January/early February. And I'm sending an apology to any of you who were expecting to see a special issue about pit lakes or mine water research in China. Those are the topics of two issues that will appear later this year, soon to be followed by a special issue on Tailings Storage: Challenges and Technologies. At this time, about half of the pit lake papers have already been published online, and by the time you are reading this, I expect most or all of them will be posted there as well; so those will definitely appear in the June issue. The special issue on mine water research in China is lagging behind a little, but we hope to publish it as the September issue.
If you cannot read our papers on-line, then you may not have renewed your IMWA membership. Please do so, as your dues make it possible for us to continue journal publication. And this certainly must be the least expensive society you can join that allows members to automatically receive a peer-reviewed journal like this one quarterly. Remember, with your paid membership, you receive online access to every paper ever published in this journal. It's a treasure vault of material about our industry.
As I have done in the March issue for many years now, the rest of this column is dedicated to thanking the approximately 200 individuals who reviewed papers for us in 2019. Our list of potential reviewers continues to grow, which is great since we receive more and more submissions each year. Without the help of each of you, we could not maintain our high standards and all of the editors and authors truly appreciate your efforts.
First, let's enthusiastically recognize our top 35 reviewers, led by Mohammed Arzoo Ansari and Zaiban Liu, who both reviewed nine manuscripts in 2019! Cleber Gomes, Li Bo, and Broder Merkel each reviewed six manuscripts and Ahmet Osmanlioglu and Jianhua Wu both reviewed five. Thomas Lachmar, Walter Pohl, Ben Faulkner, Bernadette Azzie, Changshen Wang, David Richard Jones, Martin Mkandawire, Margarete Kalin, Duk-Min Kim, and Natalie Kruse each reviewed four manuscripts, and Kevin Myers, Gang Lin, Jiu-long Cheng, Lisa Kirk, Miran Veselic, Elena Khayrulina, Farshad Alijani, Cherie McCullough, Kevin Morin, David Arcos, Claude Roy, William Strosnider, Carlos Ruiz Cánovas, Andrew Johnstone, Abdelkabir Maqsoud, Steven Meyerhoff, Travis Tasker, and Qiang Wu each reviewed three papers.
Zhimin Xu, Weiqun Liu, Jian Yang, Huiyong Yin, Qing Yu, Zhengyang Wang, Hao Wang, Ron Fan, Mathews Mthembu, Weitao Liu, Wanghua Sui, Qiang Sun, Wenjie Sun, Louis Ackah, Chavez Alejandro Carrillo, Amy Hudson, Beatrice Campanella, Ben Heinrich, Robert Hedin, Arkoprovo Biswas, Christopher Satterley, Bruce Craig, Carl During, Fangpeng Cui, Gangwei Fan, Elif Agartan, Kirk Nordstrom, Denise Levitan, Stefania Da Pelo, Imtiaz Ahmad, Martin Schultze, Małgorzata Ciosmak, Joscha Opitz, Peiyue Li, Bably Prasad, John Harman, Donglin Dong, Ntuli Freeman, Glenn C. Miller, Rachid Hakkou, Qifeng Guo, and Julio Castillo each reviewed two papers in 2019.
And finally, Julien Declercq, Xiang Gang, Hadi Jafari, Lixiang Lin, Wilfied Uhlmann, Jacek Szczepinski, Jan Hendrickx, Gideon Steyl, Eric Perry, Godfrey Madzivire, Grant Douglas, Frans Waanders, Gayathri Danasamy, Douglas Hambley, Kym Morton, Chengguang Lai, Iuliana Laura Calugaru, Juliana Galhardi, Xiaozhen Jiang, Kai-Uwe Ulrich, Katrin Wendt-Potthoff, Joana Ribeiro, John Headley, John Gale, John Waterhouse, Jordi Guimera, Michael Paul, Manuel Olias, Shiliang Liu, Liping Jiang, Lucie Coudert, Margarita Mulero Pazmany, Matt Lindsay, Mathew Nimmo, Mattias Bäckström, Martin Dangelmayr, Michael Long, Michael Moore, Mostafa Benzaazoua, Paul Clarence Francisco, Peter Castiglia, Petra Schneider, Xunchi Pu, Paul Ziemkiewicz, Robert C. Borden, Rafael Fernández Rubio, Rick Van Dam, Guy Riefler, Rob Huddy, Rodrigo Embile Jr., John Senko, Jianjun Shen, Vladimir Matichenkov, Sigrun Kabisch, Natalia Orekhova, Nadja Kunz, R. Naresh Kumar, Nathalie Paquet, Nurgul Balci, Yaneth Vasquez, Dmitri Rouwet, Douglas B. Sims, Dale Kerper, Eberhard Janneck, Bob Kleinmann, Elsy Ibrahim, Ryszard Staniszewski, Erwan Gloaguen, Veruscha Fester, Tadeusz Fleituch, Dave Trumm, Detlef Bringemeier, Dong Ding, Craig Divine, Christopher Gammons, Christian Wolkersdorfer, Brent Usher, Rosa Cidu, Biswaranjan Dhal, Carmen Neculita, Corinne Casiot, Longqing Shi, Carlos Ayora, Carolina Abreu, Art Rose, Andy Davis, Ann Mounteer, Anna Bogush, Antonio Gil, Andrea Gerson, Andrew Hammond, Allan Kolker, Souhail Al-Abed, Allison Johnston, Ahmed Abdelaal, Abdellatif Elghali, Adrian Brown, Amos Adeniyi, Ahmad Aryafar, Jiazhong Qian, Peng Wang, Chunhu Zhao, Chunlu Jiang, Shi Chen, Haijun Xie, Ann Maest, Yajun Sun, Tim Aubel, Roger Pieters, Xi-hua Wang, Florian Werner, XF Song, Tobias Roetting, Tsiverihasina Rakotonimaro, Yubing Gao, Wanfang Zhou, Jan Vymazal, Xiangyun Hu, Carla Wytrykush, and Ke Xu each reviewed one manuscript.
Thank you, one and all! If you do not see your name on this list, and would like to help review papers, please go to our journal's publication web site (www.IMWA.info/em) to make sure that you are registered as a reviewer, that your e-mail address is correct (unfortunately, changing your contact information in the IMWA system does not update it in the Springer system; the two are not linked), and that your areas of expertise are clearly identified, as we generally use those to select our reviewers. This enables us to select manuscripts for you to review that you will find interesting. If your interests are described and you were somehow not asked to review a paper in 2019, just send me an e-mail and we will make sure that you receive the opportunity to review one in 2020.
Finally, in addition to our reviewers, I also want to thank our authors, without whom there would be no journal, and you, our dedicated readers—without you there would be no reason for this journal to exist. I, and the rest of the editorial team, are grateful for your interest and support of this journal and IMWA.
We look forward to seeing you in November at IMWA's next Congress, which will be held in Christchurch, New Zealand in November 2020. If you are interested in making it to this 14th IMWA Congress, or even weave it into your vacation plans, I suggest you check the conference site (www.IMWA2020.info) for information on the accompanying persons' tours and other activities to consider while visiting that region.

Bob Kleinmann, PhD; Editor-in-Chief
About this article
Cite this article
Kleinmann, B. Dear Reader. Mine Water Environ 39, 1–2 (2020). https://doi.org/10.1007/s10230-020-00664-z