This is a preview of subscription content, log in to check access.
Access options
Buy single article
Instant unlimited access to the full article PDF.
US$ 39.95
Price includes VAT for USA
Subscribe to journal
Immediate online access to all issues from 2019. Subscription will auto renew annually.
US$ 99
This is the net price. Taxes to be calculated in checkout.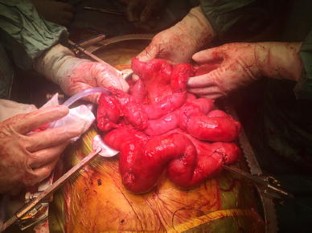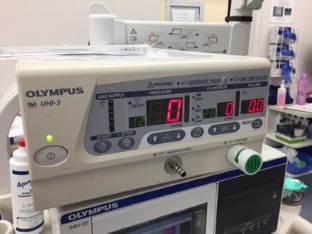 References
1.

Sugarbaker PH (1995) Peritonectomy procedures. Ann Surg 221(1):29–42

2.

Austin F, Mavanur A, Sathaiah M, Steel J, Lenzner D, Ramalingam L, Holtzman M, Ahrendt S, Pingpank J, Zeh HJ, Bartlett DL, Choudry HA (2012) Aggressive management of peritoneal carcinomatosis from mucinous appendiceal neoplasms. Ann Surg Oncol 19(5):1386–1393. doi:10.1245/s10434-012-2241-6

3.

Elias D, Gilly F, Boutitie F, Quenet F, Bereder JM, Mansvelt B, Lorimier G, Dube P, Glehen O (2010) Peritoneal colorectal carcinomatosis treated with surgery and perioperative intraperitoneal chemotherapy: retrospective analysis of 523 patients from a multicentric French study. J Clin Oncol 28(1):63–68. doi:10.1200/JCO.2009.23.9285

4.

Sugarbaker PH, Welch LS, Mohamed F, Glehen O (2003) A review of peritoneal mesothelioma at the Washington Cancer Institute. Surg Oncol Clin N Am 12(3):605–621

5.

Younan R, Kusamura S, Baratti D, Oliva GD, Costanzo P, Favaro M, Gavazzi C, Deraco M (2005) Bowel complications in 203 cases of peritoneal surface malignancies treated with peritonectomy and closed-technique intraperitoneal hyperthermic perfusion. Ann Surg Oncol 12(11):910–918. doi:10.1245/ASO.2005.11.030

6.

Casado-Adam A, Alderman R, Stuart OA, Chang D, Sugarbaker PH (2011) Gastrointestinal complications in 147 consecutive patients with peritoneal surface malignancy treated by cytoreductive surgery and perioperative intraperitoneal chemotherapy. Int J Surg Oncol 2011:468698. doi:10.1155/2011/468698

7.

Valle SJ, Alzahrani N, Alzahrani S, Traiki TB, Liauw W, Morris DL (2016) Enterocutaneous fistula in patients with peritoneal malignancy following cytoreductive surgery and hyperthermic intraperitoneal chemotherapy: incidence, management and outcomes. Surg Oncol 25(3):315–320. doi:10.1016/j.suronc.2016.05.025
Author contributions
MAK, OMF, SJV, NA, DLM contributed to conception and design. All authors helped in drafting and revising of article content and final approval of manuscript prior to submission.
Ethics declarations
Conflict of interest
The authors declare that they have no conflict of interest.
Ethical approval
All procedures performed in studies involving human participants were in accordance with the ethical standards of the institutional and/or national research committee and with the 1964 Helsinki declaration and its later amendments or comparable ethical standards. For this type of study formal consent is not required. This article does not contain any studies with animals performed by any of the authors.
Informed consent
Informed consent was obtained from all individual participants included in the study.
Electronic supplementary material
Below is the link to the electronic supplementary material.
Supplementary material 1 (MP4 63251 kb)
About this article
Cite this article
Kozman, M.A., Fisher, O.M., Valle, S.J. et al. The use of carbon dioxide insufflation to facilitate identification of intestinal injuries in patients undergoing cytoreductive surgery and intraperitoneal chemotherapy. Tech Coloproctol 21, 479–480 (2017) doi:10.1007/s10151-017-1644-6
Received:

Accepted:

Published:

Issue Date: