Abstract
The alterations of the intestinal proteome were observed in intrauterine growth restriction (IUGR) piglets during early life by gel-based approaches. Nevertheless, how IUGR affects the intestinal membrane proteome during neonatal development remains unclear. Here, we applied the iTRAQ-based proteomics technology and biochemical analysis to investigate the impact of IUGR on the membrane proteome of the jejunal mucosa in the piglets. Three hundred sixty-one membrane proteins were screened by functional prediction. Among them, eight, five, and one differentially expressed membrane proteins were identified between IUGR and NBW piglets at day 0, day 7, and day 21 after birth, respectively. Differentially expressed membrane proteins (DEMPs) including F1SBL3, F1RRW8, F1S539, F1S2Z2, F1RIR2, F1RUF2 I3LP60, Q2EN79, and F1SIH8 were reduced while the relative abundance of I3L6A2, F1SCJ1, F1RI18, I3LRJ7, and F1RNN0 were increased in IUGR piglets than NBW piglets. From the aspects of function, F1RRW8, F1S539, F1S2Z2, and F1RIR2 are mainly associated with D2 dopamine receptor binding, transmembrane transport of small molecules, signal transduction, and translocation of GLUT4, respectively, and F1SIH8, I3LRJ7, and F1RNN0 are related to autophagy, metabolism of vitamins, and intracellular protein transport. Additionally, IUGR decreased the level of proteins (F1RRW8, Q2EN79, and F1RI18) that are involved in response to oxidative stress.
This is a preview of subscription content, log in to check access.
Access options
Buy single article
Instant access to the full article PDF.
US$ 39.95
Price includes VAT for USA
Subscribe to journal
Immediate online access to all issues from 2019. Subscription will auto renew annually.
US$ 99
This is the net price. Taxes to be calculated in checkout.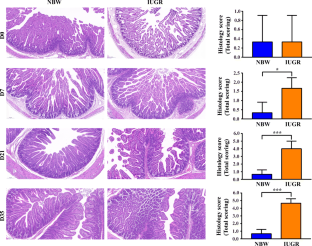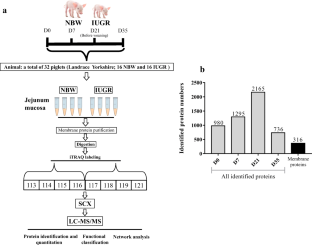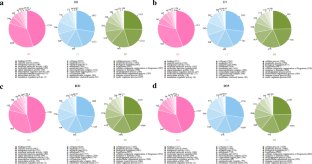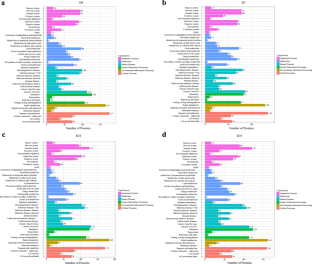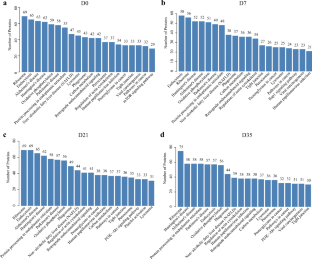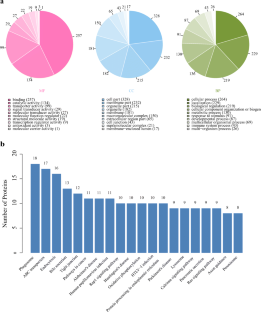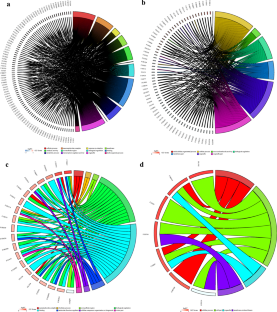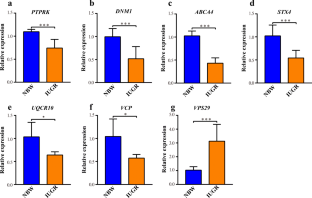 Acknowledgments
We thank the Mianyang New-hope Livestock Farming Co. Ltd. in Sichuan Province, China, for their assistance in this study. The mass spectrometry proteomics data have been deposited to the ProteomeXchange Consortium (http://proteomecentral.proteomexchange.org) via the iProX partner repository (Ma et al. 2019) with the dataset identifier PXD013315.
Funding
This work was supported by the National Natural Science Foundation of China (31630074), the Beijing Municipal Natural Science Foundation (S170001), the National Key Research and Development Program of China (2016YFD0500506, 2018YDF0501002), the 111 Project (B16044), and Jinxinnong Animal Science Developmental Foundation.
Ethics declarations
All experiments were carried out with the approval of China Agricultural University Animal Care and Use Committee (CAU20170114–1, Beijing, China).
Competing interests
The authors declared that they have no competing interests.
Additional information
Publisher's note
Springer Nature remains neutral with regard to jurisdictional claims in published maps and institutional affiliations.
Electronic supplementary material
About this article
Cite this article
Huang, S., Liu, C., Li, N. et al. Membrane proteomic analysis reveals the intestinal development is deteriorated by intrauterine growth restriction in piglets. Funct Integr Genomics 20, 277–291 (2020). https://doi.org/10.1007/s10142-019-00714-y
Received:

Revised:

Accepted:

Published:

Issue Date:
Keywords
iTRAQ

Intrauterine growth restriction

Neonatal piglets

Membrane proteome

Intestine